Also called as the Monastery of the Great Relic, the Wat Maha That was built during the reign of the Siamese medieval empire, the Ayutthaya Kingdom. Now, it is one of the most stunning historical artifacts in Thailand's former capital.
Wat Maha That was the third stop of our temple run in Ayutthaya during the day 2 of our Indochina tour. An admission fee of TH฿50 was collected which, I guess, was just a small amount to fund the restoration and maintenance of this important temple. In fact, the on-going restoration efforts made us skipped some of the temples on our list.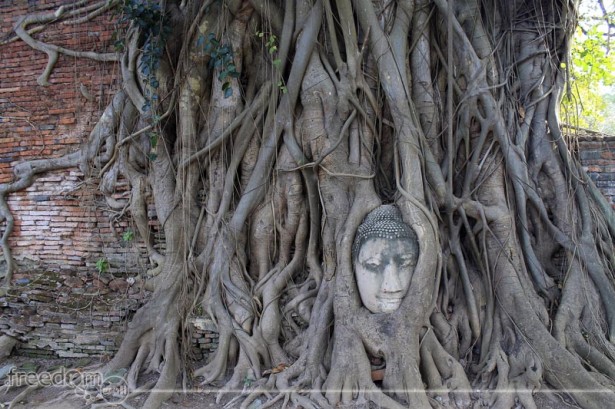 The most recognizable image within the ruins is the Buddha head entangled in the roots of the Bodhi tree which depicted Wat Maha That's long existence before the centuries-old tree.
In front of the entangled Buddha head was the vihara wherein rows of seating Buddha images were decapitated. I just couldn't confirm if the decapitation were caused by Burmese invaders or the 19-century looters. But I'm sure that most of these images lost their heads during the war with Burma.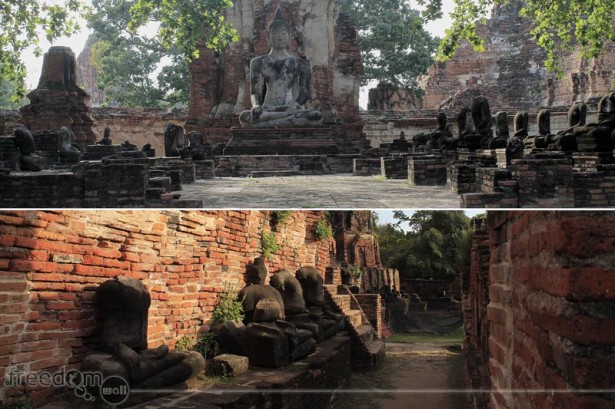 We walked further around and noticed that the largest structure of the compound was the main prang. It collapsed few times and was reconstructed reaching its highest height of 38 meters with 6 meters finial (apex) on the top. Then it was severely destructed during the 1767 Burmese invasion.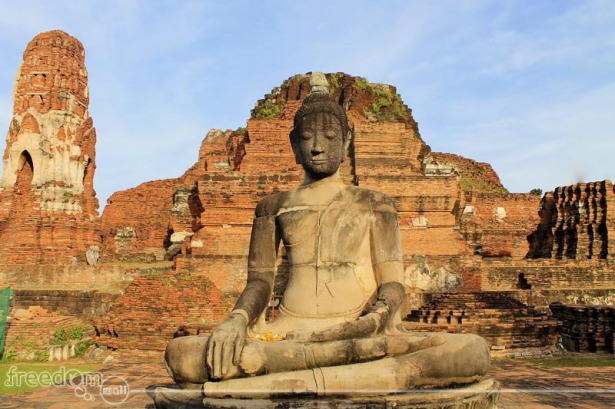 Also found around the main prang were the traces of medieval Siam's architectural prowess. The columns were engraved with designs that rooted from the Khmer Empire (present-day Cambodia). It was believed that the building masters of Thailand adapted some of Khmer's architectural designs after its fall.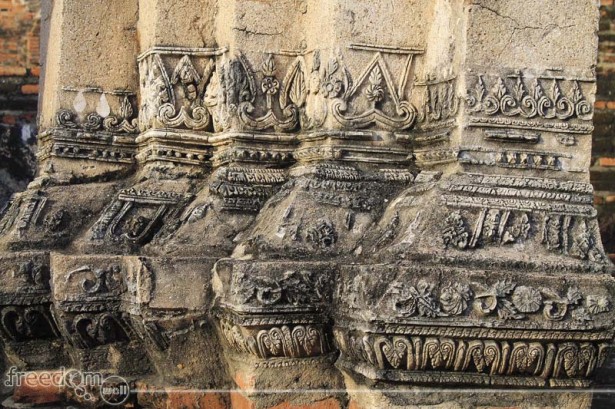 Magnificent and towering chedis surrounded the entire compound. Some were leaning, some were half-destroyed, and others were standing still. Thanks the efforts of Thai' Fine Arts Department which aims to protect these pieces of history.
When you happen to set foot in Thailand, make sure you allocate a time in Ayutthaya.