Even the sun wasn't up yet, I already noticed the unusual gloom. Clouds hovered really low, and the intermittent drizzles didn't seem favorable.
From afar, I could hardly draw the horizon as it was blurred by the draping downpour. The gale warning signal issued by a local climate authority discouraged the plan further.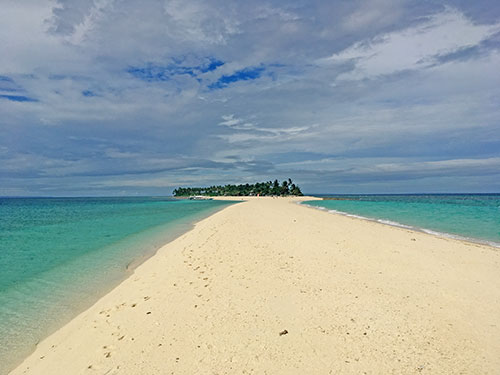 I was never reluctant to travel to Ormoc, though. I had plan B in mind—that whenever we are not allowed to cross to Kalanggaman Island that day, I will spend my weekend in Tacloban instead.
Finding my way to Kalanggaman
With only adventure in mind, I took SuperCat's 5:30AM trip from Cebu's pier 1. The promised travel time was 3 hours.
The first part of the ride was smooth. But as we approached the midst of the Visayan Sea, things got quite unsettling. Being seated in the front, I could feel every time the fast craft alternately plummeted and scaled, breaking through the furious tide. Water splashes created a frosting effect to the glass windows.
Moving around the boat was nearly impossible. It was really shaky. Children and aged passengers were uneasy.
The fast craft battled with the waves for an hour and a half. Good thing that the ocean got calmer as we came closer to a landmass.
I reached Ormoc, along with the hundred others, safely and on time.
Since I was the one in-charge for our boat to Kalanggaman, I immediately contacted the tourism office to check if the coast guard already allowed boat departures. The night before, we were advised that all boat transfers to Kalanggaman were cancelled. We tried our luck and, fortunately, we received a good news.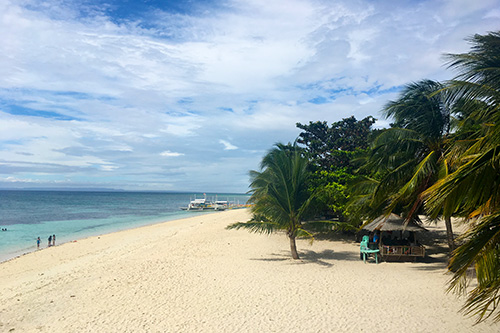 My companions were all coming from Manila and took a separate route. We arranged to gather at the tourism office in Palompon. From there, the group sailed to Kalanggaman Island where we stayed the night and enjoyed every dose of sand, vitamin sea, and sun shine.
Though the sun was elusive that visit, and showed only when we were about to leave, we enjoyed our stay.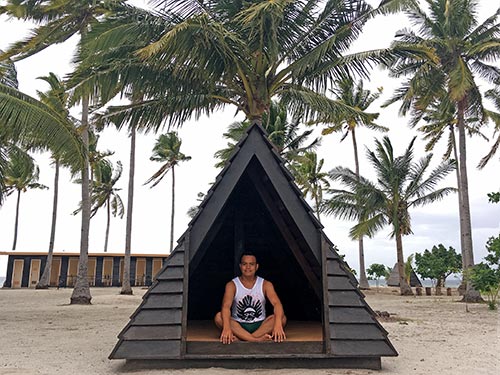 We were lucky to be the first guests to try and occupy the Scandinavian-inspired, triangular villas. They call it Tippi houses. Although the resort was still on the construction phase, some villas were available for rent and we were the first group to try it.
Each Tippi house can accommodate four individuals. It comes with a 3-inch foam with sheet for a comfortable sleep. Guests are also provided with a monoblock set (4 chairs and 1 table) and a rechargeable bulb.
We originally rented two villas for ₱1,000/night (soft-opening rate), but later on, we occupied 4 when we slept. The caretakers also prepared hot water for us—that was sweet.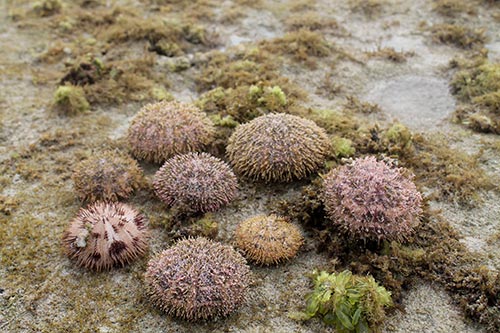 The owner has several plans for the resort, including putting up a restaurant, installing a generator set, and offering water sport activities, such as banana boat, jet ski, etc.
How to get to Kalanggaman Island
From Manila, book a flight to Tacloban, Leyte, and then hop on a van to Palompon. Flight takes an hour but the van may cost you 4 to 5 hours of travel time.
From Cebu City, take a ferry to Palompon. This will leave Cebu at 9PM and will arrive at Palompon around 3AM. If you find it too early, you may take SuperCats' 5:30AM or OceanJet's 6:30AM trip to Ormoc, and then hop on a van to Palompon.
From Cuatro Islas, return to Inopacan, and then take a van to Ormoc. From Ormoc, hop on a van to Palompon.
If you are coming from Sambawan Island, return to Naval, Biliran, and then board a van to Ormoc.
Boat transfers to Kalanggaman Island must be coordinated with Palompon Tourism Office. Walk-ins are allowed during off peak seasons. However, during peak seasons, you must book your visit in advance. The island will accommodate up to 500 guests per day only. If you don't reach the cut, you won't be allowed to navigate to the island.
Organized day tour to Kalanggaman Island is also available from Malapascua Island. Just ask around. Usually, big resort operators and dive shops offer the tour on a regular basis, which leave Malapascua around 06:00AM.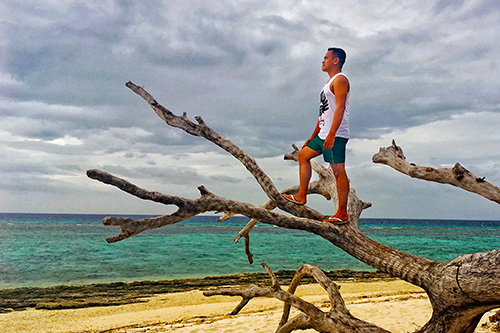 For advance booking, you may contact any of these numbers: +63 926 816 4005 | +63 915 871 9142.
Island Fees
Boat from Palompon (v/v): ₱3,000 (15-person capacity), ₱3,500 (25-person capacity), ₱4,000 (30-person capacity), ₱5,000 (40-person capacity)
Day tour rates: ₱500 (International), ₱150 (non-Palompon resident locals)
Overnight rates: ₱750 (International), ₱225 (non-Palompon resident locals)
Palompon-based locals and Senior Citizens do have special discounts.
Kalanggaman Island Accommodations
If you want to stay overnight, bring your own tent. The outlet store of Habagat Outdoors beside the tourism office, by the way, offers tent and cooler rentals. This, however, is on first-come-first-serve basis.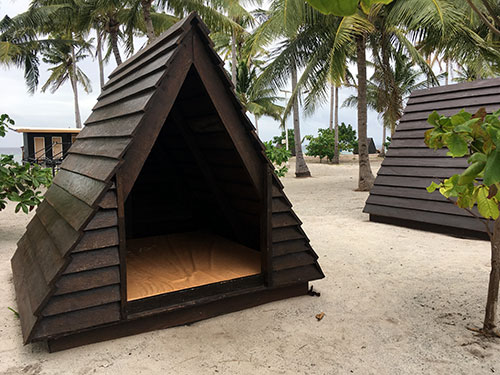 Kalanggaman Tippi Houses
Another option is to rent a villa, called tippi house, like we did. The villa can accommodate up to 4 individuals. This is located at the western end of the island, which gives you a stunning view of the sunset.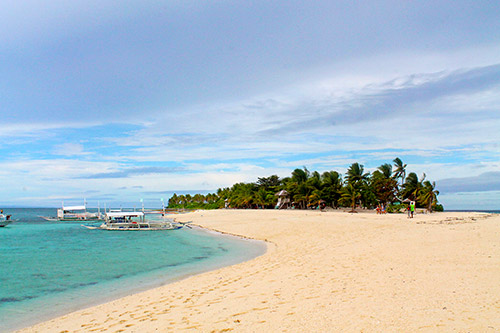 Tips, Notes, and Reminders
ATMs are available in Palompon town proper.
Cellular signal in the island is decent for basic services, such as call and texts. Data connection, however, is sluggish.
Bring enough food and water for your stay. You can buy them at the town proper.
Comfort rooms are available but the water running comes from the sea.
The boatman provides only 5 containers of water for a group of 15.
You can use the shower area in the Tourism Office to fix up.
There is no electricity, of course, but there are few solar lighting installations available.
BE A RESPONSIBLE TRAVELER OR TOURIST. Always remember to follow and internalize the "traveler's creed": Leave nothing but footprints, take nothing but pictures, and kill nothing but time.