Apo Island is a marine sanctuary and a popular dive spot. In fact, the island was listed on the 2008 version of Sport Diver Magazine's top 100 diving spots in the world.
Guests spend most of their time exploring the depths of its surrounding waters to meet and greet with its inhabitants. Vast coral conglomeration, gentle swimmers, and colorful foliage circle its deep. The underwater communities thrive as they are protected by the Philippines laws, and of course, with the help of the cooperating island locals.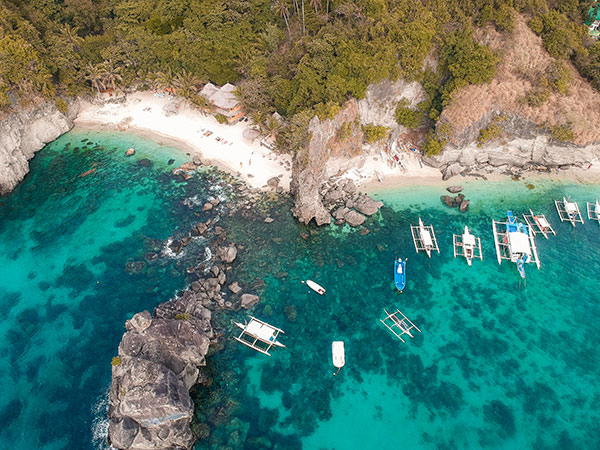 Recent studies show that the island is a home to over 650 documented species of fish and over 400 species of corals, making the island as one of the Philippines mega-diverse locality. Thanks to the efforts of Dr. Angel Alcala of Silliman University Marine Laboratory. He did all the dialogues that persuade the locals to establish Apo Island as a marine sanctuary way back in the eighties.
Though the real gem lies down below the surrounding water of the island, the shallows and the surface views are equally stunning and worth exploring.
If you are not a diver, this travel guide will show you how to make the most of your visit in Apo Island.
How to get to Apo Island
From Manila, take either a ferry or flight to Dumaguete. Both Cebu Pacific and Philippine Airlines fly to Dumaguete thrice or twice daily. Flights are also available from Cebu or Davao.
If you are already in the Visayas or Mindanao area, ferries are available from Cebu, Siquijor, Bohol, Cagayan De Oro, Dipolog, and Dapitan.
From Dumaguete Ceres Terminal, hop on a Siaton– or Bayawan-bound bus, and then get off at Malatapay Wednesday market junction.
Walk towards the shore, and then look for the AMAPOI (Association of Malatapay & Apo Island Pumpboat Operators, Inc.) outpost. All boat rides to Apo Island must be booked at the outpost.
A round-trip boat transfer for 4 persons costs around ₱2,000, while a boat for 8 individuals costs around ₱3,000 for a two-way trip. For solo or couple travelers, you can opt to take for a pay-per-ride outrigger, which may cost you ₱300 per person each way.
Apo Island Fees
The island tourism office collects ₱100 entrance fee upon arrival. Residents of the province pay only ₱25. If you go camping, you have to add ₱50. You also need to shell out another ₱50 for snorkeling, and ₱300 for diving activities.
Where to Stay in Apo Island
Rooms at Apo Island Resort for 2-4 people start at ₱2,700 per night. The dormitory, on the other hand, costs ₱800 per bed for a night. For booking inquiries, contact them at any of these numbers: +63 917 701 7150 and +63 939 915 5122.
For a similar price range, you may also consider Liberty Lodge and Dive Resort. A room for two starts at ₱2,000. Reach out to them directly for the updated rates. The contact numbers are: +63 920 2385 704 and +63 920 9124 593.
However, if you are on a shoestring budget, you can opt to spend your night at any of the island's homestay accommodations.
Mario Scuba Diving and Homestay offers competitive room rates. The rooms come with a veranda and a private shower/comfort room. For the updated rates, contact the resort at +63 906 361 7254.
Ronors Homestay offers rooms for only ₱500 per night. The room is good for two. The bathroom facilities are shared among the guests. For inquiries, reach them at either +63 915 775 2422 or +63 916 920 5272.
Things to Do in Apo Island
If you are not a diver, then here are the ways you can enjoy your stay in Apo Island:
Swim with the Turtles
Grab your snorkel and your underwater camera, and get ready for that elusive selfie with the gentle testudines. Sea turtles are mainstays in the island so you can definitely spot one on your visit any time of the year. Just schedule your visit on good weather, though. The tourism office may not allow you to swim when they think the waves ma endanger you.
Remember, you can hover above them but never chase nor touch them.
Trek to the Lighthouse
A morning trek to the lighthouse is perfect to start your day. Concrete stairways form the first part of the trail. The second half of the trail is a dirt road.
Beach bumming
There is a gorgeous white strip fronting Apo Island Resort for you to lurk into. The main beach front is also available for every guests. But if you want your beach bumming experience more solitary and noteworthy, trek towards the southern part of the island, and you'll find the uncrowded white beach facing Katipanan Reef.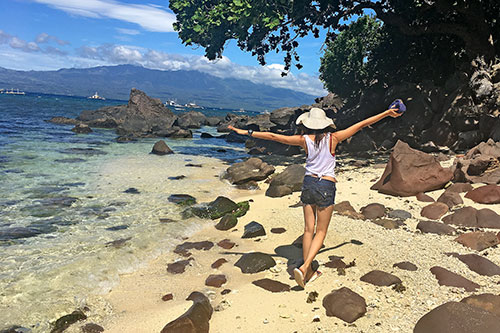 Challenge the Boulders
When you explore the whole island, you will encounter giant rocks or boulders along the shore. Take extra caution when scaling them and have fun.
Appreciate the Reefs from Above at the View deck
The Rock Point View Deck sits at the southern tip of the island. You can access it via the Lagoon Avenue and the Eco-Trail. Stunning scenery and rock formations awaits you there.
Bring your portable music instrument and food and drinks to share to make the whole afternoon noteworthy with friends.
Notes, Tips, and Reminders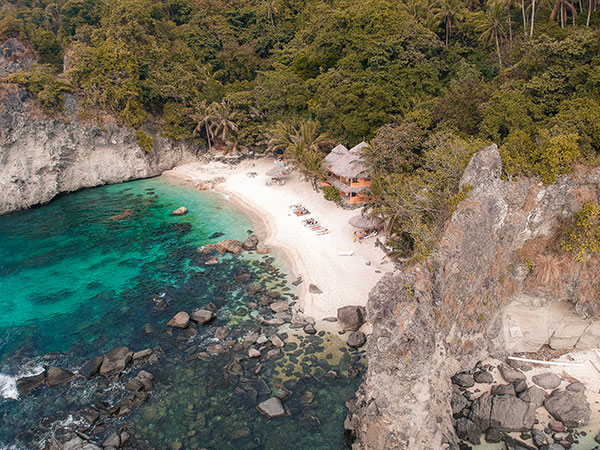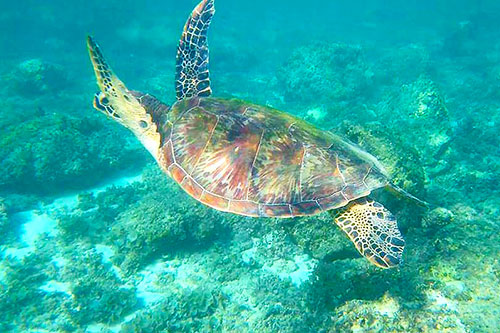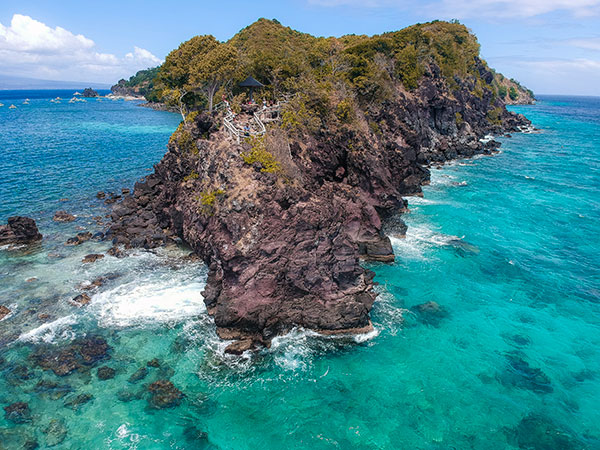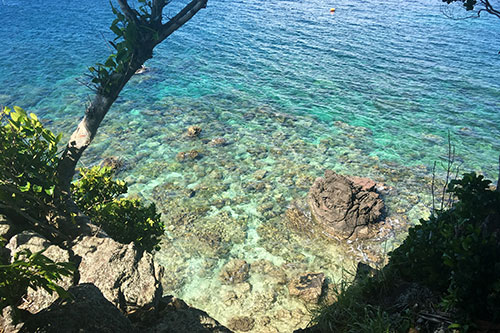 Mobile signal is available for basic services but connecting to the internet is only possible near the beachfront.
The island is powered by a generator. Electricity is available only from 06PM to 06AM.
Most homestay and hostels use rain water for its shower and toilet.
Food in popular or bigger resorts are quite expensive. It is better to bring your own food that is enough for your entire stay. Budget options are available in the neighborhood though.
PADI-certified dive shops are available in the island.
If you take the passenger boat, remember that the last boat leaves the island at 01PM. The schedule ay be earlier on lean season. You must coordinate with the tourism office for the updated schedule.
Boat rides can be rough sometimes. Don't forget to waterproof your gadgets and stuff.
There is a local fishing community in the island. Respect their rights.
BE A RESPONSIBLE TRAVELER OR TOURIST. Always remember to internalize and follow the "traveler's creed": Leave nothing but footprints, take nothing but pictures, and kill nothing but time.
For additional inspiration, watch our video below: