It is unwise to spend all your travel budget. Likewise, spending more than what you allocated for the trip is a total nightmare. The worst is, if you swipe your credit card for unplanned expenses while away from home.
When you travel, every savings count. It will not only let you escape from imminent financial downturn, but will help you fund your upcoming adventures as well. Hence, getting few dollar slashes from your travel passes or tickets will keep you away from any pecuniary troubles in the future.
Hong Kong is an expensive country. To save, plan your itinerary and budget few weeks before your trip. And part of it is purchasing your attraction passes months or weeks ahead. They are usually on sale at huge discounts.
In this article, I listed some reliable merchants where you can buy discounted Hong Kong attraction tickets or passes in advance.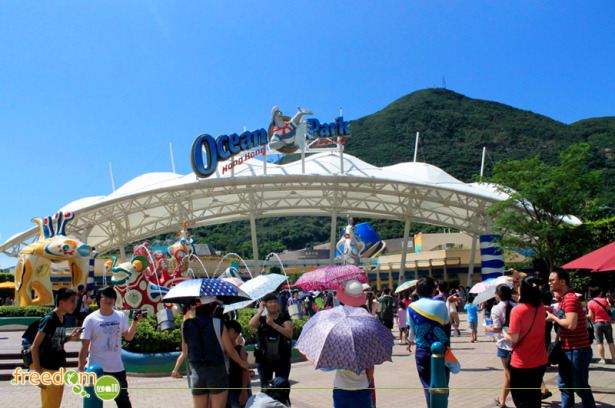 Please note that while we try our best to make the information current, we do not regularly monitor the prices and the discounts offered by the merchants listed in this article. Please visit the official website of the park that you wish to visit to check the latest prices, and then compare them to the ones offered in the merchants listed below. The prices in comparison are based on 2015 data.
Klook
I updated this article to include Klook in the list. Klook is an online merchant that offers even more affordable attraction passes in Hong Kong. Not only that, they also have discounted transport options, such as tickets for the hop-on/hop-off bus, the Airport Express, and many more.
While the other options below offer up to HKD30 discount per pass, Klook's discounts soar up to HKD40. For instance, the 1-day adult pass for Hong Kong Disneyland is HKD499 but Klook sells it for only HKD458. That is HKD41 discount you will have there. Also, for the Ocean Park HongKong, they sell the ticket for only HKD298 from the actual HKD345 ticket booth price. Klook also offers discounts to AquaLuna Night Cruise, the Sky100, Helicopter Tours, Ngong Ping 360, and many more.
Klook is now the most reliable online merchant in the list. Aside from the Hong Kong offers, it also sells attraction passes and tour packages to Singapore, Malaysia, Thailand, Japan, South Korea, the Philippines, etc.
Klook accepts credit card and PayPal payments.
KKDay
We found another equally affordable attraction merchant online, KKDay. It offers discounts that are comparable, and sometimes higher, to that of Klook. This Taiwan-based offers experience package at affordable rates to almost every country around the world.
You can book the following Hong Kong attractions in KKDay at huge discounts:
Booking a tour with KKday is easy. See the "How to purchase Experience Tours, Attraction Passes, or Tickets at KKday" article to know how.
HotelinHongKong.net
When I first visited Hong Kong, I bought my Hong Kong Disneyland and Ocean Park tickets online at HotelinHongKong.net. They came with HKD30.00 discount for each passes. That's HKD60.00 savings for the two passes alone. They also have discounted tickets for Peak Tram Sky Pass, Sky100 Hong Kong Observation Deck, Ngong Ping 360, etc. If you plan to have to have a day side trip to Macau, you can purchase your round trip Cotai Jet ticket with Galaxy Hotel quick meal coupon all for HKD290.00 only.
HotelinHongkong.net accepts major credit cards for your payments and they will issue vouchers via email. You can claim the actual Disneyland ticket at Disneyland's Automagic ticket booth. On the other hand, the Ocean Park voucher that they issue already serves as the actual pass. Just keep a clear print of the bar code and/or the QR code.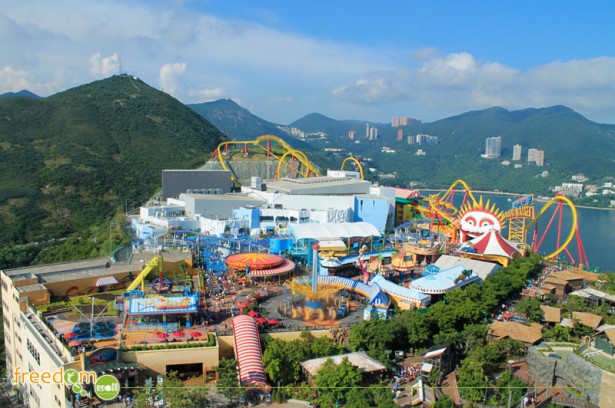 CTS (Hong Kong) Limited
China Travel Service (Hong Kong) Limited offers competitive prices for Hong Kong attractions passes. They usually give HKD20.00 discount for their Disneyland and Ocean Park tickets. They also offer tour packages at cheaper prices. CTS accepts major credit cards for online booking. You can also visit at any of their Hong Kong and Macau branches and they'll give discounts similar to that of online transactions.
TicketMart.hk
The last time I checked their prices, TicketMart.hk offers Disneyland ticket prices comparable to that of HotelinHongKong.net and competitive prices to other Hong Kong attractions. They do not accept credit cards. For international visitors, you can still book you attraction passes but you have to pay and pick up the tickets when you arrive in Hong Kong at their designated pickup or payment locations.
Guest Houses in Hong Kong
Our accommodation in Hong Kong, H.K.Taisan Guest House, also offers discounted tickets. You can get HKD5 to HKD15 discount depending on the attraction. You just need to book a day in advance. Note that only guests checked in at the guesthouse can avail the promotion. Other guesthouses offer this type of deal as well.
For a list of places to stay in Hong Kong, visit and book at Agoda or Booking.com where you have several accommodation options to choose from.
Traveling somewhere else? See the articles below: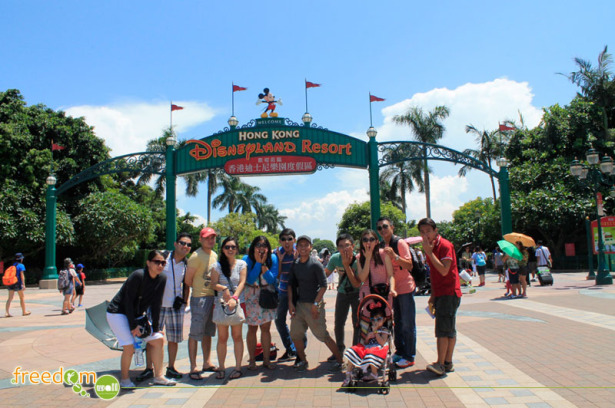 Find your accommodation in Hong Kong
[xyz-ihs snippet="AgodaSearchHongkong"]