Whether you're visiting for the first or the five hundredth time, London has a myriad of cuisine for you to sample from around the world, thanks to its rich culture and heritage. However, this can cause an all-too-common dilemma, go somewhere that's tried and tested or try somewhere new and hope the wildcard pays off?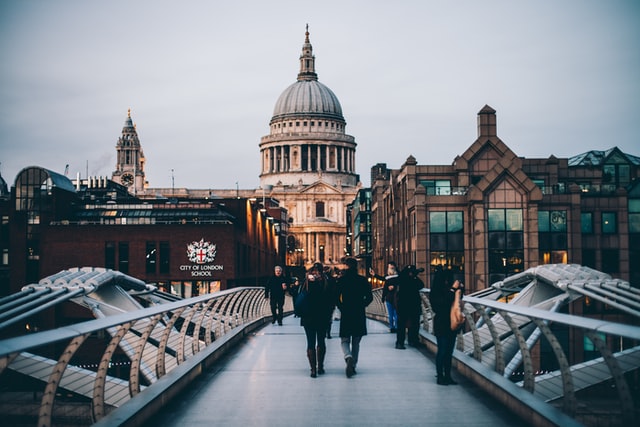 So, to make life that little bit easier, here's five places for you to try around London that you may not have heard of.
Step up to the plate at Man vs Food London
Want to fulfil your fast-food fix? Look no further than Man vs Food in Isleworth. Serving up a good ole' authentic American menu ranging from classics such as fried chicken & waffles and buffalo wings to the more adventurous Krispy Kreme burger.
Feeling extremely hungry or just want to test yourself, why not try one of their famous food challenges. Eat thirty wings in thirty minutes. Easy enough, right?
If after all that, the dreaded food coma makes an appearance, then a hotel near Shepherd's Bush tube would be a great idea.
Feel at home whilst dining at Hanoi Café
Walk the Kingsland Road in East London and you would be spoilt for choice in Vietnamese food. Pop into the Hanoi Café where you will be able to find fresh and tasty traditional Vietnamese food favourites such as pho, banh mi baguettes, and summer rolls.
The restaurant décor may be simple but with food this good, you could easily drift away to the streets of Hanoi after one sip of broth. Great for a quick, no-fuss lunch or an after-work dinner stop.
Best of both worlds at K Town BBQ
Pop over to London's Korea Town otherwise known as New Malden, where you are able to get the best of both worlds at K Town BBQ, and all you can get Korean BBQ.
Grab a plate and head up to the counters where you will be able to find ten different varieties of marinated and unmarinated meats, seafood, and Bibimbap for vegetarians. Bring it back to your table for the fun to start as it all starts to sizzle and sear in front of your eyes! Anyone up for seconds?
Sample the Taste of Nawab
Head north to Muswell Hill where you will be greeted by Taste of Nawab, an award-winning Bengali and Indian restaurant, from the likes of TripAdvisor and TimeOut. Ready your tastebuds to feast on a wide range of dishes from Tandoori through to some of the finest curry in London.
Flavours upon flavours at Ting n Ting
Deep in the heart of Merton Abbey Mill, a short walk from Colliers Wood resides Ting n Ting, a Caribbean restaurant, serving up the finest flavour-packed food.
Award-winning chef Garfield Davidson has conjured up a menu of simple but classic dishes such as jerk chicken, marinated in his very own sauce to an award-winning mutton curry. A must-try when in the area.