Nayong Philipino transferred from a now mothballed building near NAIA Terminal 2 to Clark Field, Pampanga since November 2007. It now occupies the south to the southeastern portion of the Clark Expo (formerly Expo Filipino), the Philippine National Centennial Exposition and centerpiece for the commemoration of the 100th anniversary of Philippine Independence, featuring an amphitheater-type mega tent that can seat 35,000 people.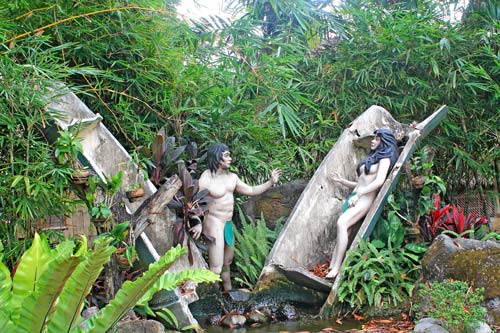 Nayong Pilipino
Nayong Pilipino features some bits and pieces of Philippine History. The exhibits start with the old legend, such as Malakas and Maganda, telling the story of the beginnings of the human race.
There are also characters from the Philippines folklore and epics, including the story of the founding fathers of the pre-Spanish Philippines. Familiar with the story of Lakan Manaul and the Legend of the Philippine Archipelago? Well, they have a synopsis here and 'twas my first time to hear about it.
As you move inwards, you will encounter replicas of the villages of tribal Filipinos who preserved indigeneity – the people of Cordillera.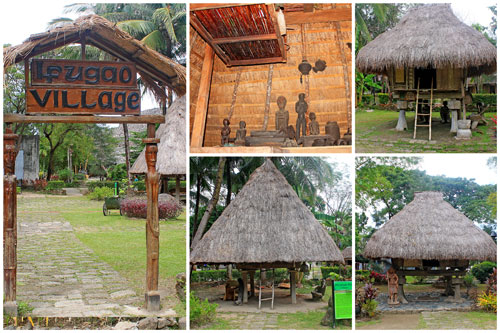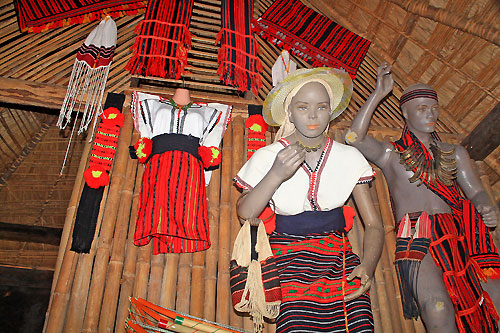 Exhibited in Nayong Pilipino are traditional Aeta, Ifugao, and Kalinga villages featuring their crafts, traditional houses, and strategic counters against some natural competitions.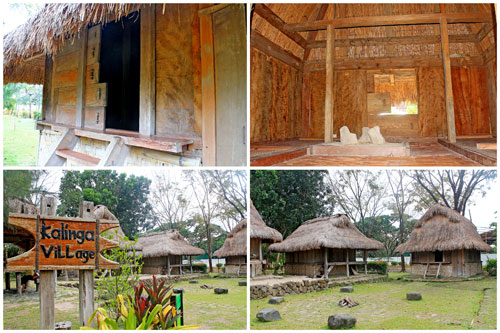 There is also an orchidarium on the other side of this section.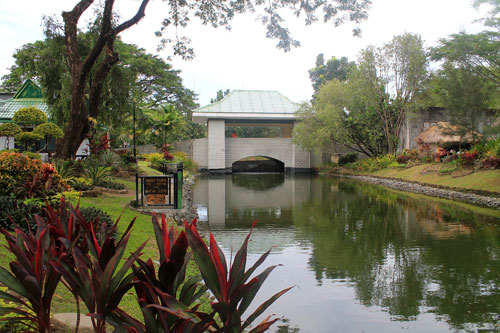 When you cross the bridge, Nayong Pilipino will take you back the colonial times. Featured here are ancestral houses of famous Filipino heroes. Of course, the house of Dr. Jose Rizal and his family has its own replica here.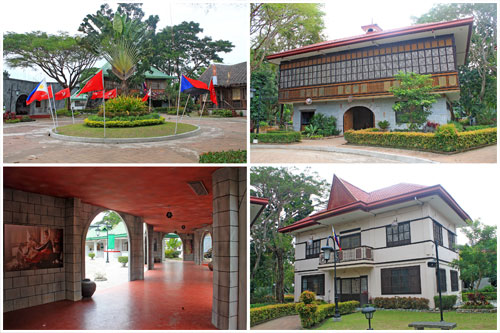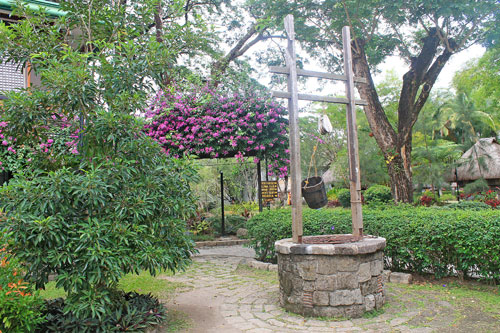 The model of Barasoain Church, also known as the birthplace of the First Philippine Republic also stands here. Fronting the church is a well-landscaped garden and park. Beside it were souvenir shops.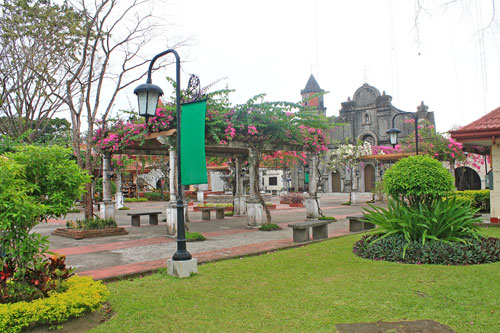 Also located within the vicinity is the Museo ng Nayon that showcases Filipino textiles made by the creative hands of our Muslim brothers.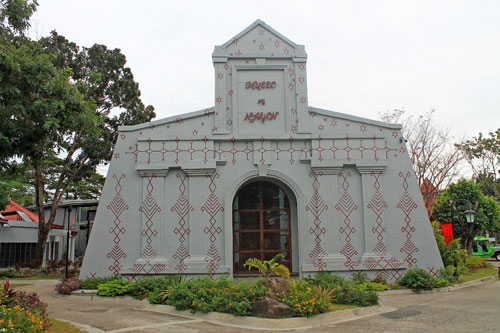 Entrance Fees
As of January 2015, here are the admission fees to Nayong Pilipino:
Adults: ₱150
Senior Citizens: ₱120
Children: ₱100
Find your accommodation in Clark
How to Get There (Commute)
Take any Bus to Baguio and Pangasinan with stovers in Dau, Mabalacat Pampanga. Victory Liner, Five Star, and Philtranco, on the other hand, have Manila-Dau route.
From Mabalacat Bus Terminal, walk towards McArthur Highway and wait for jeepneys to Main Gate Terminal. You can also take jeepneys to Angeles, get off at 1st street, and walk towards SM Clark. The Main gate terminal is just few meters before SM.
From the main gate, take route 1 jeepney and tell the driver to drop you off at Parkson Duty Free (Claro M Recto Highway cor. Centennial Road) then walk along Centennial Road to Clark Expo or Nayong Pilipino. If you are lucky, you can take the Nayong Pilipino Shuttle (not a regular offering though). Please note that Nayong Pilipino is nearly a kilomoter away from Parkson so bring sun or rain protection with you.
If you hate the walking so much, then take a taxi from SM Clark. Cab drivers usually ask ₱300-₱500 for this route.