Taiwan is one of Asia's cultural centerpiece. With strong Chinese heritage and some Japanese influence, the country is quite diverse when it comes to traditions, practices, and delicacies. However, there's more to Taiwan apart from the cultural immersion. Rock formations, watersheds, natural parks, technological wonders, and other advancements are other things you can expect.
Like many advanced economies, Taiwan is not that affordable. So when you are planning to visit the country, make sure that you plan your itinerary well, and booked your experiences or tickets in advance. You will not only save from the outright discounts, but will also avoid the hassle from finding your way around the state.
Here are the online merchant you can check:
KKDay
When I traveled to Hong Kong, I trusted only Klook since they have one of the most affordable offers that time. However, when I was preparing the itinerary for our Taiwan trip, I found KKday, which offers equally affordable, and sometimes cheaper, experiences. Hence, I decided to trust KKday, and they did not fail me.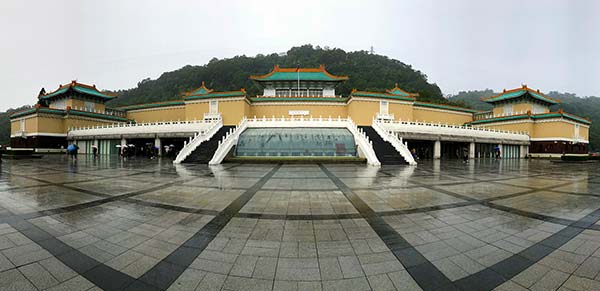 Unlike Klook, KKday is Taiwan-based, so they are more familiar with the business landscape. They know which tour operators offer the best experience and which routes will make your Taiwan trip a lot noteworthy. KKday partners with these operators with one common objective, and that is to serve every customer the best Taiwan experience in a lifetime.
KKday also offers other essentials that you need while on tour, such as 4G WiFi or SIM cards, transportation or subway tickets, observation deck passes, hotel and accommodations, flights, and many more. And the good news is, they offer them at huge discounts.
If you buy your attraction passes or tickets at KKday, then your vouchers will be emailed to you within 24 hours. You just need to present these vouchers at designated meet up locations or have them exchanged to the actual tickets at designated counters.
When in Taiwan, I suggest you try the following experiences:
The hop on hop off bus brings you to virtually all prime tourist attractions within Taipei. The concept is, you hop on the bus, and then travel to the next stop. Hop off to explore the attractions or spots in that area, and then return to the bus stop to hop on another bus that will bring you to another stop. Bus intervals is 30 to 40 minutes depending on the line you take. I suggest that you book the 1-day tour since there are a lot to explore in Taipei, and you need more than an hour in some stops.
Yehliu, the first stop of this tour features natural rock formations formed by tidal forces. Some look like faces of queens and princesses that stand out from the rest of mushroom-shaped rocks.
Shifen is a popular train station in the north of Taipei. The main attraction there is flying lanterns with your wishes with it. Pray that your lantern will reach the gods, so they can grant your wishes. The fee to fly a lantern in Shifen is not included in the tour, so you need to shell out NTD150 for a red lantern or NTD200 for a 4-colored lantern.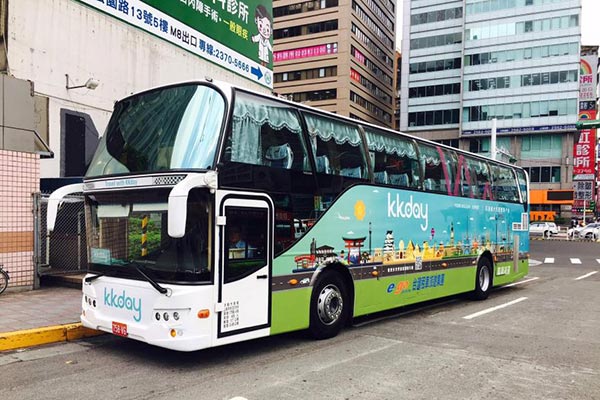 Jiufen is a food heaven. Walk along the strip of Taiwan tasty delicacies and street food. Some offers free taste, so make sure that you grab a bite, and then if you like it, then immediately buy it. The strip is long and crowded, and your time is limited. You are also lucky if you can find the stairway and other locations that inspired Miyazaki's Spirited Away.
The Sun Moon Lake tour is surely a must-do. Visit Taiwan's largest freshwater lake and experience its unique beauty. The tour includes a visit or biking tour to Xiangshan Visitor Center, group lunch, yacht cruise, trail walk and Sun Moon Lake shopping (shopping money is not included), two-way cable car ride, and a visit to the majestic Wen Wu Temple.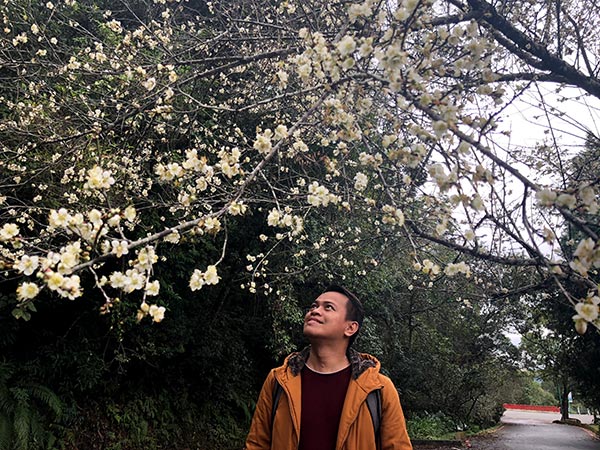 Since the pickup and drop off of the tour is at Taichung HSR station, you may need to travel to Taichung, if your hotel is in Taipei. The most convenient and the fastest way to Taichung is via the high-speed train. You can also book your tickets in KKday at huge discounts. The high-speed train can travel up to 180mph. Getting to Taichung, which is 170 kilometers away will just cost you more or less 50 minutes, including the in-between stops.
See the panoramic, bird's eye perspective of the Taipei from the highest floors of the world's tallest building from 2004 to 2010. If you book this tour, I suggest you get a slot that is in time with the sunset. Also, make sure that you do a weather check before your visit.
Be connected 24/7 to an unlimited, ultrafast 4G WiFi. The device can connect up to 8 devices, so it is ideal for small groups than getting a tourist SIM. I actually tested it to the northernmost section of Taiwan down to its central region.
To pick up the pocket WiFi, visit the Unite Traveler booth at the rightmost corner of the arrival hall of Taoyuan International Airport. If you are arriving through a different Airport, check with KKday for the nearest Unite Traveler both location of that airport.
Booking with KKday
Booking is pretty simple with KKday. Navigate to that attraction or experience that you want to book, select a date and other options, and then click book now. I suggest you create an account so you can easily access your bookings in the future. Fill in the traveler information, and then pay either using your credit card or PayPal account. When done, you will receive an instructions or reminders from KKday as well as the copy of the voucher via email. And then, you are good to go.
You may view the article: "How to purchase an Experience Tour, Attraction Passes, or Tickets at KKday" for the booking instructions.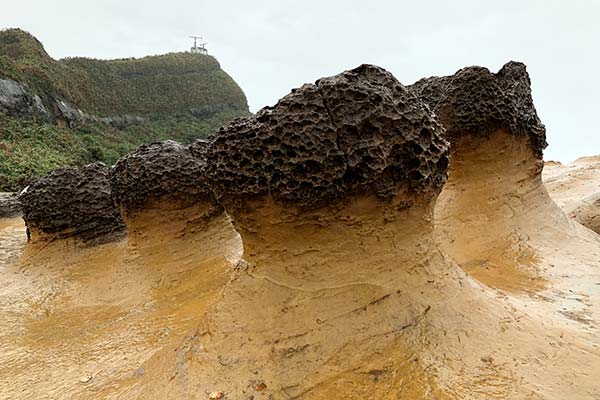 Another reason why I suggest KKday is that they have excellent customer support. If you are Philippines based, and you experience issues with your book, let me know so I can help you connect to their customer support team.
KLOOK
Klook is still one of those online merchants with good reputation when it comes to attraction passes or tickets. They are Hong Kong-based and has offices in major cities around the world. Klook do have strong presence in Taiwan as well.
Since I availed KKday packages only when I traveled to Taiwan, I cannot provide you any firsthand information about Klook's offers and tours.
VIATOR
Viator is a TripAdvisor-affiliated experience provider. For their Taiwan market, they offer transportation passes and long-term experiences, such as 5-day cycling tour, 6-day Taiwan Island excursion, 5-day 5 star hotel jaunt, scenery hiking, and many more. It's good to try their experiences that if you can afford.
Official Websites
You can visit directly to the official websites of the attractions or transport companies to book a ticket or passes. Just make sure that you are familiar with their process before purchasing one, such as getting the actual tickets.
At some occasions, the selling prices in the official websites are the actual prices, not the discounted ones, because the locals usually book theirs though these channels. The discounts you can get from KKDay from example is via a special arrangement, which are exclusive for tourists.
Accommodation and Flight Suggestions
Now that you finalized your tours and itinerary, choice an affordable accommodation that is close to everything. If you ask for my suggestion, I'll give you FlipFlop Hostel Lab. This chic, clean, and modern hostel is pretty close to everything and is a short walk away to Taipei Main Station, Taiwan's main transport hub that connects you to various train and subway lines and almost all major cities in the country. Most of KKday's tour meet up are also set at Taipei Main Station. The staff are friendly and accommodating as well.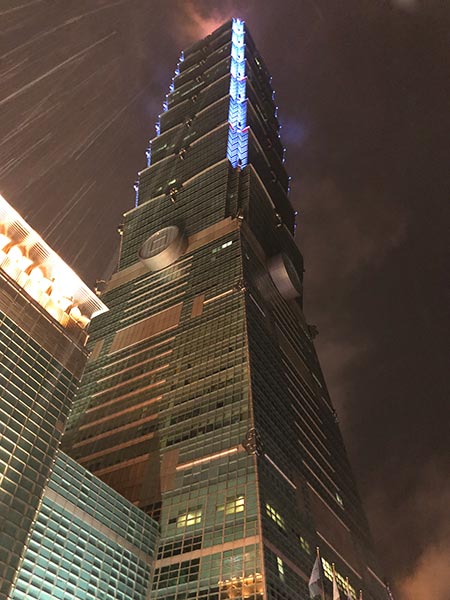 For flight, check AirAsia. They can fly you from either Manila or Cebu to Taoyuan International Airport at affordable fares.
Enjoy!