Whenever I face a bitter situation, I usually hop on long bus rides to think about it and plan for a perfect scheme to resolve or ease the predicament.
One moment, I did not go farther than I usually do. I headed to Angeles City, instead, just two hours from Manila with no plans in mind. Since the main reason of the escape is to think, I decided to look for a peaceful place to stay. I grabbed my phone and searched for hotels nearby using the Agoda app.
Red Planet Hotel Angeles City offered a very affordable rate. I immediately booked a double room and headed straight to the hotel. I tried a Tune Hotel branch in Kuala Lumpur before (now Red Planet) and I found it pretty comfortable. That was why I chose Red Planet Hotel again with the hope of getting the same snug treat.
Reaching the place was a bit strenuous but that was a minor downside though.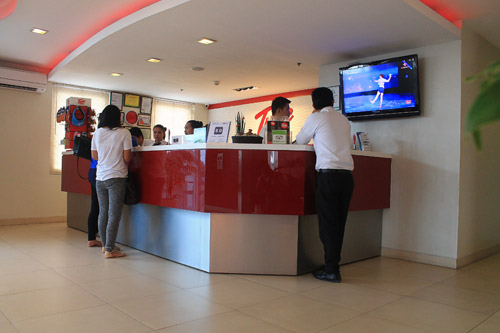 What I first noticed upon checking in was that, their policies were almost standard everywhere. Smoking was prohibited, a good thing for me since I don't smoke.
I arrived earlier than the 2:00PM check-in time. And since, they had an available room to accommodate me, the allowed my early check-in. Sad, I wasn't able to spend longer in their spacious waiting area which was equipped with sleek and comfy seats and with personal computers with internet.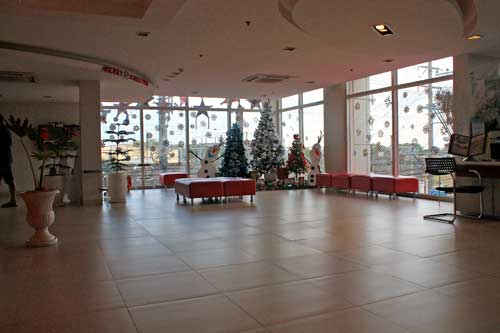 Finding my room wasn't that difficult.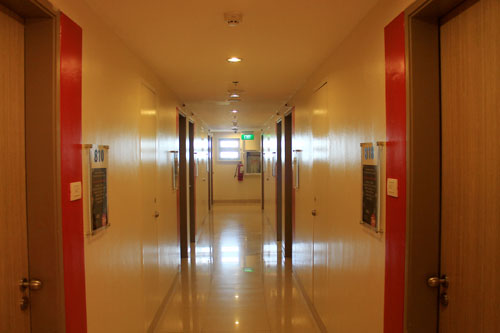 I got a queen-sized bed, a safe for my valuables, a flat-screen TV, a working A/C, a working table, and a window. These amenities are standard to almost every Red Planet Hotel branch.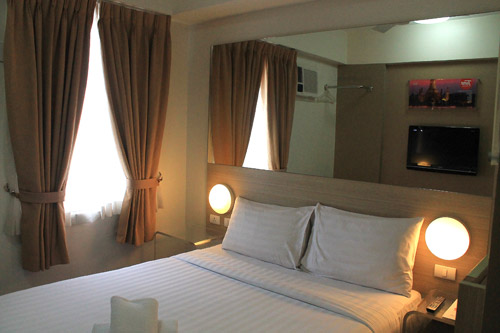 The pillows and the type of comforters and linens they used are of the same quality with other branches too. Well, I started to believe on their claim of "5-star sleeping experience at a 1-star price".
That small window, though the opening is limited for safety, is something worth highlighting. Every room has it, unlike any other hotel brands that ask for extra pay for the window view.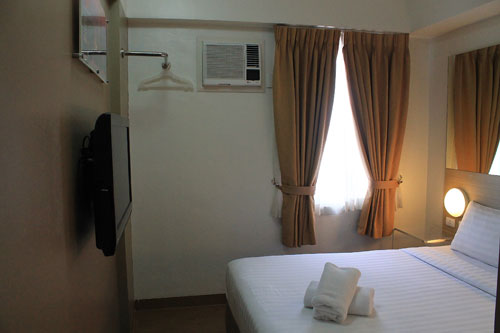 The clean restroom was enough reason to pay the high price and yet, I did not pay that much.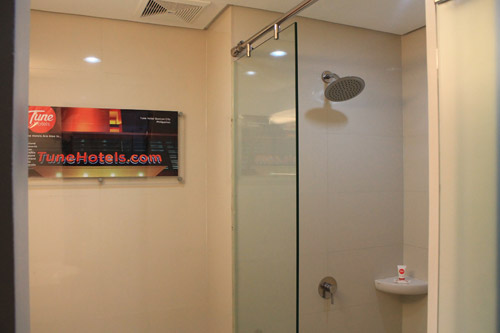 The additional freebie I got was the awesome view of Angeles City backdropped with Mount Arayat. The scenery alone allowed me to clear my troubled thoughts.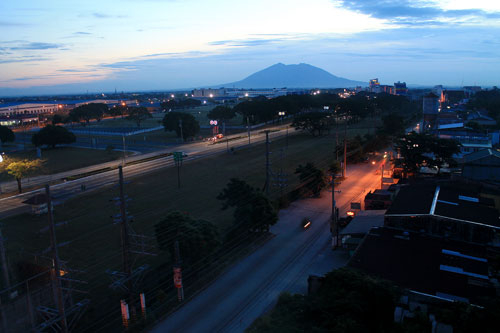 In the end, my escape was fully successful.
If you want to spend your day at Red Planet Hotel Angeles City, then book your room at Agoda.