It was my first time in Kuala Lumpur. I arrived via a bus from Singapore. The only information I had was I am alighting at Puduraya.
I had pre-booked my accommodation at Agoda and I used that as assurance that I'll have a good place to stay. The problem, however, was getting to the hotel from Puduraya. Luckily, I had the address of Tune Hotel Downtown KL – that lessened the worry a bit.
The bus took nearly 6 hours to reach Kuala Lumpur. It was already 2 in the afternoon when we arrived in Puduraya. I followed where most of the people go, without any hesitation in mind. It eased me when I discovered that the path I took lead me to the Plaza Rakyat Station of the LRT. I remembered that there was this LRT station close to my hotel so I felt relieved upon knowing that I was on the right direction.
When I was about to pay for my ticket, I realized that I don't have any Ringgit (MYR), a local currency, at hand. I was a bit lucky though, since a mall, where is station is named after, was very close. I hurried to look for money exchanger and had my remaining SGD changed to MYR.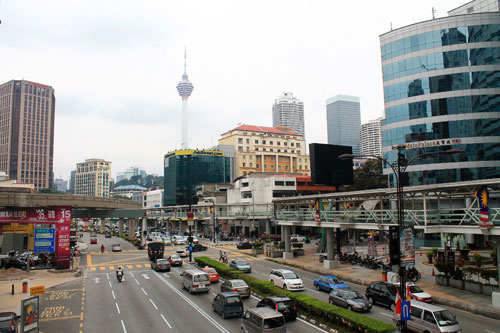 After few minutes, I set foot at Sultan Ismail Station of the LRT. With my strong sense of direction, I was able to point the location of Tune Hotel Downtown KL, which was two blocks away from my location.
With a short walk, I finally reached Tune. I could see from there the Menara KL that stood very proud and tall among its surrounding structures. I had the feeling that the stay would be interesting.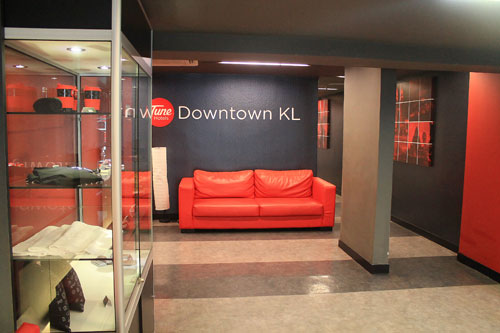 Check in was smooth since I arrived past the standard check-in time.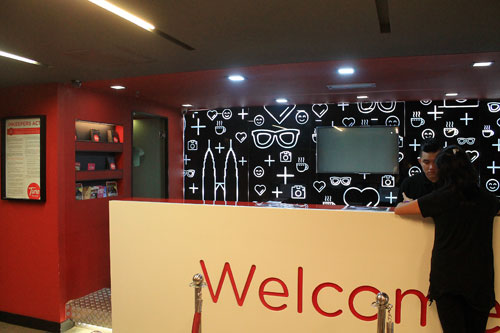 I was assigned to a very comfy single bed. Though it was primarily designed for one person, I think two people could still comfortably fit. The 32-flat screen TV, the free WiFi, and the perfectly working A/C were more than enough for the 700-peso room. Yeah, that was the rate I got since I booked months in advance.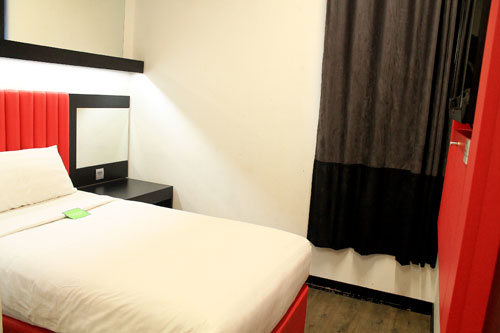 The centralized control panel near the door was pretty convenient too. If you find it pesky, they have light control switches near the headboard.
The restroom facilities were very clean with complete supplies of toiletries. A hair dryer was readily available for those who need it.
The bathroom and the toilet is partitioned in such a way that two persons could use it simultaneously. And that's weird since the room is designed for 1 guest only. Well, that would mean that Tune Hotel Downtown KL does have some extra space to spare. Standard to every Tune Hotels, I guess.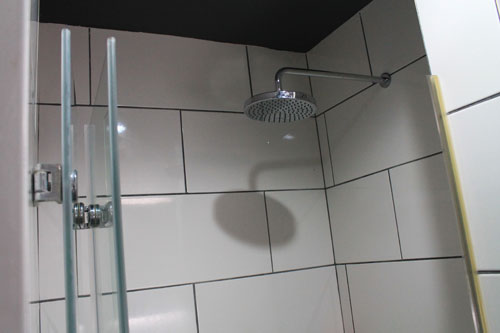 I also got one extra perk, the awesome view of the city. Look at the photo below. This was taken during the morning blue hour.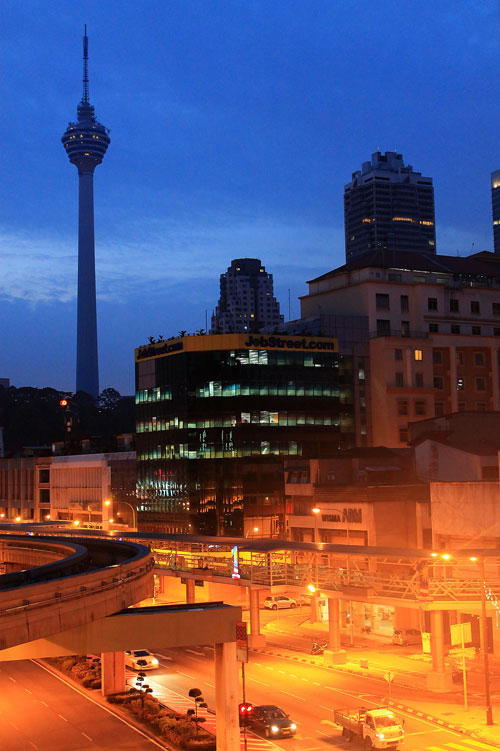 For accessibility, Tune Hotel Downtown KL is close to two major commuter lines. The Medan Tuanku Station of the Monorail and the Sultan Ismail Station of the LRT are walking distance away.
A shopping mall is just across and the entire area is dotted with interesting gastronomic options.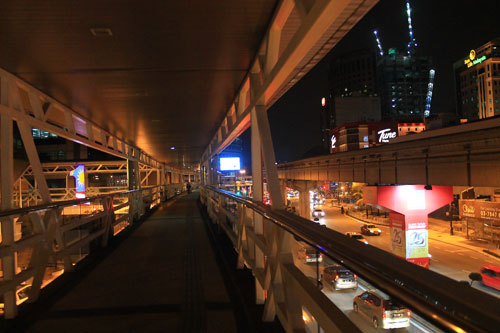 For Bookings: Click right here