I admit, I am too curious and that may explain why I am a fervent observer. I forget things that do not foster my interest, keep sensitive stuffs secret, document trivial information, and share funny memories (anonymously, if sensitive). Below were just few of the trivial and most of the funny memories I had with newly earned friends while in Sagada.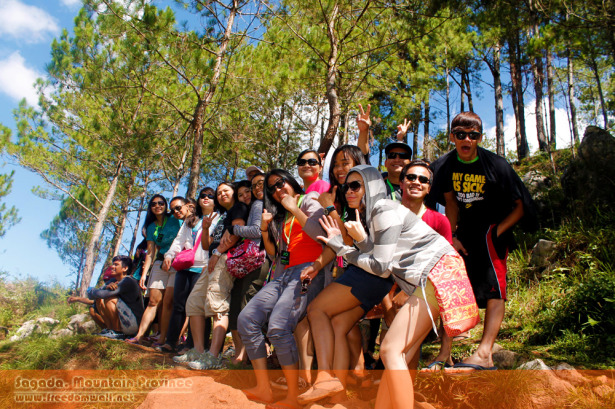 On the Accommodations Side
Don't let six ladies stay in a single room, that makes the waiting longer.
Never allow the six ladies in one room share a bathroom with ladies from the other rooms. That makes the waiting even longer. (Aby! alas-ostso na!)
When someone asked; "who'll take the shower first?", make them the first on the line. The reason why they asked is that they wanted to go first. And when you're cold, make sure you're the first one to ask. Never say: " I'll go last" (a note to self).
When you travel with people you just met, don't forget to bring your headset (with noise cancellation as ear shield). Some have weird activity during sleep.
While on Transfer/Trekking/Walking Tour
Don't pretend to be tough. I know you're cold man, so get off from the top load. (A note to self)
Do not underestimate mommy Beng. She's brisker than most of you.
Don't belittle the locals' scale for near. It is not just few meters but few kilometers.
Promise, the makeshift cane could save you.
While on Spelunking
For your safety, don't hold it sexy! Make your strongest grasp.
Always listen to your guide for you not to get shouted at.
When the guide says; "Let go!", then release your grip (Aimz). Several others are waiting on the queue.
Always trust your guides' thrust, they're stronger than you have imagined.
If you like the guide, take every sheer opportunity.
When someone counts…1, 2, 3…, face him/her or you'll lose your chance of getting documented.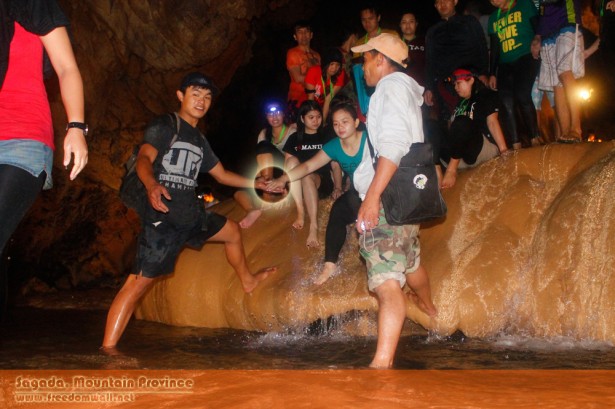 On Fashion
If you wear sunglasses in the cave, make sure it has night vision capability or you'll end up hanging it in your front collar which is another responsibility.
It doesn't mean that because it's Sunday, you'll wear your Sunday's sandals. Hey, you'll go spelunking!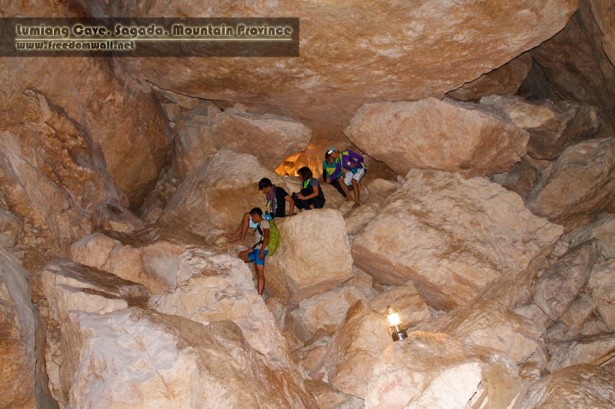 I wish that this will offend no one. Some of these were part of the funny memories I had so I have to jot this down for me to have something to revisit in the future. If you think I miss something, put it in the comment form below.
[toggle title="
Sagada Related Articles
" state="opened"]