We got a chance to gather and talk about our next activity during our breakfast. That very moment, we learned that mommies Ghie and Beng wouldn't be joining the course. They anticipated that they won't be able to sustain the challenge, though they only saw the trail from the photos.
We tried to convince them to pursue the cave connection—telling them that those were just pictures and the trail might be easier than it looked on those images. And, most importantly, we're with them to assist. Unfortunately, we failed.
Sagada Cave Connection
We all had no idea what to expect. We heard stories that ropes will be involved, that there will be much squeezing, and there will be some lifting. However, those stories did not scare us. It even excited the adventurous cells within us.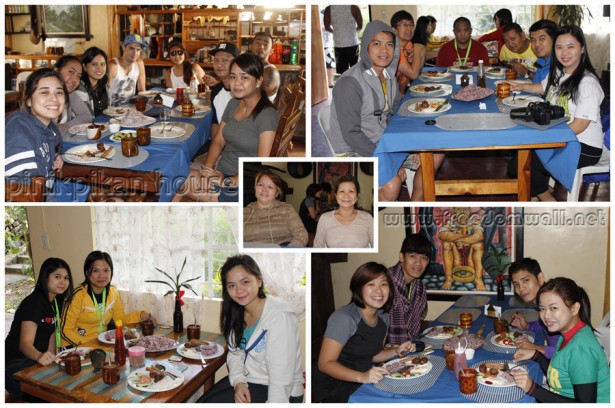 Right after breakfast at Pinikpikan House, everybody headed to their respective rooms to prepare.
The organizers discouraged us to bring our SLRs, but I'm naturally persistent, so I brought mine. I borrowed a dry bag from a friend days prior the trip to protect my stuff. Also, I was already prepared for the worst scenario of breaking a lens or getting its body wet. My greatest worry that time was not my camera getting broken but missing every picturesque scenes and interesting moments in the cave.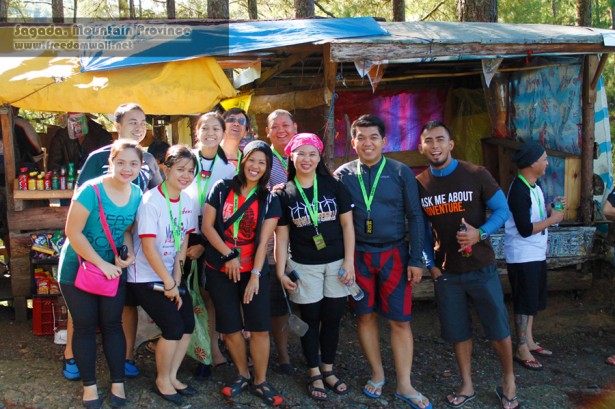 The Spelunking activity started at Lumiang Cave.
Spelunking vs Caving
By the way, the term spelunking is used when you're following a trail or should I say, a guide-assisted caving. Caving, on the other hand, is a term used if you're still exploring the cave which may include; dimension measurements, possible wildlife tracing, creating trails for spelunkers, mineral monitoring, and like expeditions. So kids, remember, caving is for professionals only!
Lumiang Cave
Going back to the story, what will welcome you in the cave's entrance were stack of coffins. Lumiang cave was long been serving as burial ground for the Sagada folks.
We noticed that these coffins, which were made from hollowed logs, were shorter than ordinary coffins. According to Kuya Erwin, our guide from Saggas, the corpses were fitted in the coffin in fetal positions.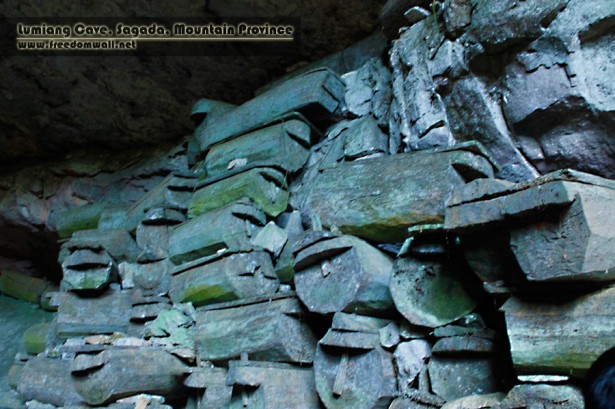 Kuya Erwin told us some stories about some Sagada traditions including the interment ceremony and I will share it later.
Anyways, we started trailing down after some safety orientations. There were lot of assistant guides ensuring our safety especially in the most challenging and most dangerous legs of the trail.
In the first stage, we already did some squeezing to fit ourselves in the small holes. It was then followed by lifting (by the guides), wherein we stepped on the guides legs and shoulders to go downward.
There were sliding for us to cross the slippery rocks, as well as wall climbing. At some sections, we had to grab on the rocks firmly to avoid a fall. And it seemed that everybody remembered Kuya Erwin's instruction well: "don't hold it sexy!".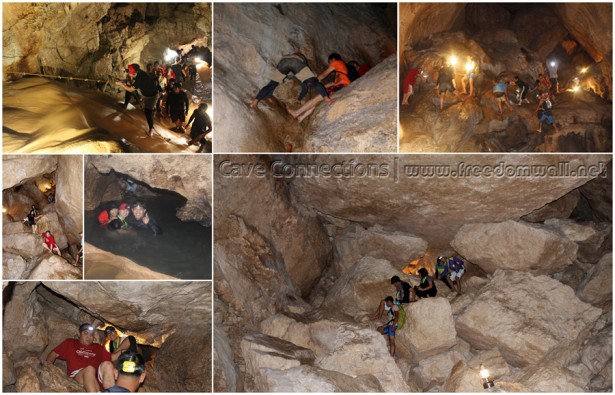 We swam and crossed a super cold river, climbed a steep uphill terrain, walked barefoot on both slippery and rough pathways, and lifted ourselves as if we were rappelling to get to the next stop.
Sumaguing Cave
After the perseverance and hardwork, we finally saw the wonder that we had always anticipated, the Sumaguing Cave's stalactites, stalagmites, and like formations. It was, indeed, spectacular to behold. The most famous of them all was the one they call as "the curtain".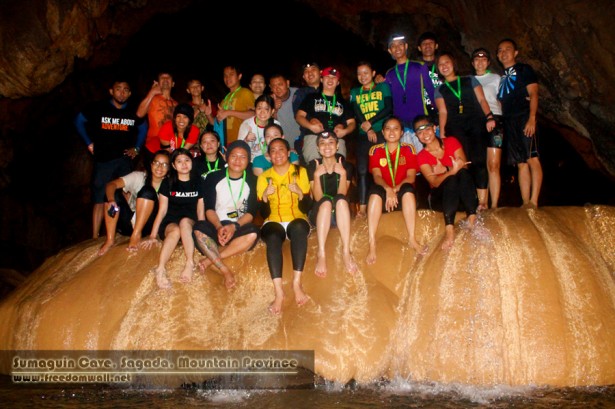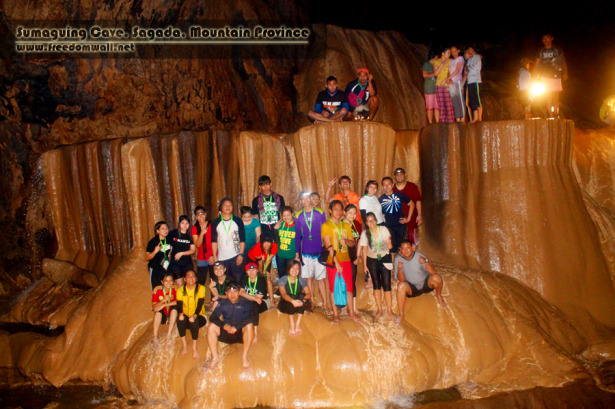 We also got a consolation from Kuya Erwin wherein he offered us to take another exciting trail to the natural pool. The pool is a water-filled circular hole within Sumaguing Cave where you can swim and dive.
We became part of the privileged few to have taken such trail. From "the curtain" we took the right trail (where others usually take the easier left). We suspended on a rope to cross then slid, jumped, and swam through an ice-cold, flowing water.
We were never bored because in every stopovers, Kuya Erwin punched us with his classic humor collections. To mention one, while we were near the exit, he said that we will be entering the next cave. And since the trail was easier than that of Lumiang and Sumaguing, he allowed us to experience holding the petromax (a kerosene-powered lamp that illuminates like a bulb), and then lead us to an inch-wide rock hole. Frell! We were fooled. I was seriously taking his lectures and even volunteered to hold the lamp but then, it was just a lark. Nice one, Kuya Erwin!
Completing Sagada Cave Connection
We finished the cave connection nearly five hours.
After washing up, we still had the energy for the next activity. Unfortunately, it was raining so we did not witness Sagada's cultural dance, Panag-apoy, at Lake Danum. Eventually, it turned into a photo session under the drizzle.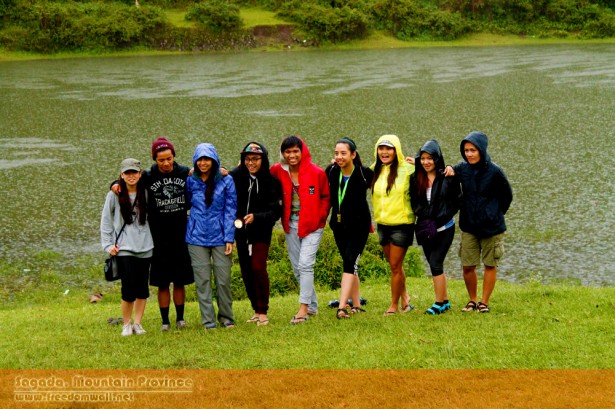 We culminated our day 2 with a sumptuous dinner at Salt and Pepper Diner.
[Related:
Interesting Things to do in Sagada
] [toggle title="
Sagada Related Articles
" state="opened"]
Sagada Cave Connection – Day 2 of Counquer Sagada Tour
[/toggle]