We'd been to an awesome beach bumming in Burgos and Dasol Pangasinan, and here is the guide on how we did it.
Day 1: Cabongaoan and Tambobong Beach
Bus transfer to Alaminos City, Pangasinan
The group met at Victory Liner in Cubao and took a 4:00AM trip to Alaminos. Usually, the travel time is 5-6 hours.
Jeepney/Bus Transfer to Burgos
From Victory Liner terminal in Alaminos, take an ordinary bus bound for Santa Cruz, Zambales, and then alight at Burgos market. If you are not familiar with the route, you can always tap the conductor to drop you off in front of Burgos market.
What we did was we rode a wrong bus. We were lucky to find it out early. We hadn't gone that far yet, so we just walked towards Alaminos-Mabini Road where the Dasol-bound jeepneys are waiting for passengers. Fare for this transfer is ₱23.00.
It was past 10AM when we reached the municipality of Burgos. We bought some supplies for our two-day jaunt. We also bought cooked goods from a local eatery for our lunch.
Burgos town proper to Cabongaoan Beach
We contracted tricycles to bring us to Cabongaoan beach, our first stop. One-way fare is ₱300 which can accommodate up to three individuals. However, I suggest that only two person will take one trike. Travel time is one hour and nearly half of the road is not paved, so I don't advise you to occupy the back seat.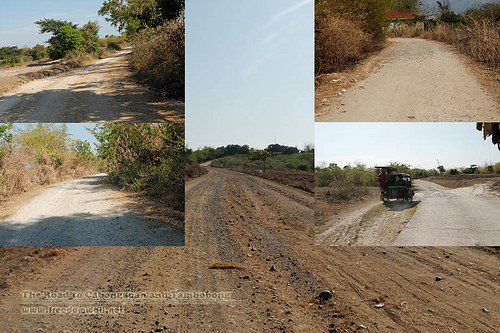 We brought with us a tent to shelter our stuff and had a place for us to change. We also looked for a shade where we can unimpededly rest, and then we had our lunch. Photo shoots and the relaxing dip under the sun's heat followed after the meal.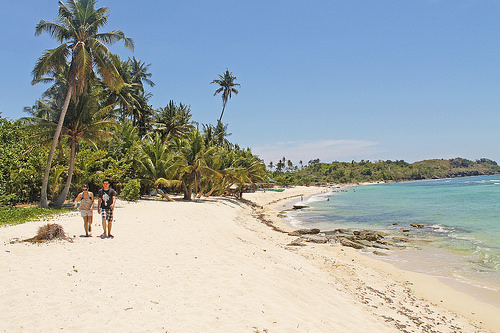 Cabongaoan beach to Tambobong beach
We took the same tricycle that conveyed us from Burgos town proper to Cabongaoan to get to Tambobong. We added ₱200 per trike and costed another 30 minutes of bumpy ride.
Tambobong Accomodation
We paid ₱2,500 as rent for the house of Ate Venus and Kuya Rommel Conejar. The house is big enough for the six of us. I believe it can accommodate up to 8 individuals. They also offered to cook for us and arranged the boat transfer to Colibra Island and Cabacungan Cove. You can contact Ate Venus through her cellphone number: +639292326947.
We still had time so we continued our swimming at Tabang, a rocky area in Tambobong where a cold spring meets directly with the sea water.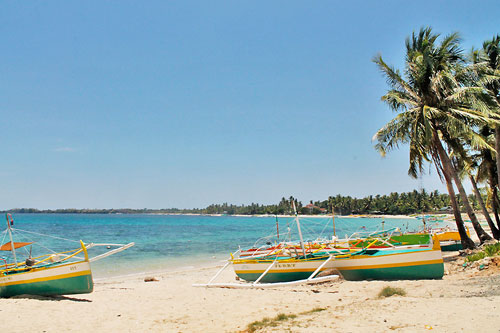 Day 2: Culebra Island and Cabacungan Cove
Boat Transfer to Culebra Island
We left for Culebra or Snake Island at around 8:00AM. The water was quite rough that time.
If you have plans, I suggest you to make leave early while the water is at its calmest. It is good if you bring your own snorkeling gear as well. And if you plan to stay longer in the island, bring an umbrella, enough drinking water, and probably some food for your snacks.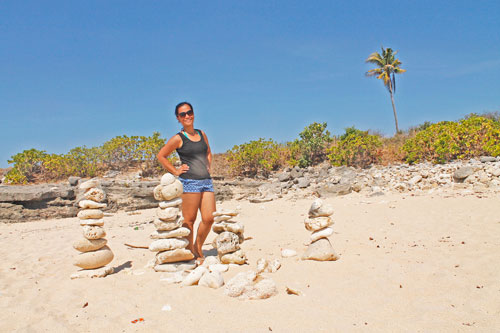 Culebra Island to Cabacungan Cove
Cabacungan cove is surrounded with spiky rocks, so the boat did not dock on the shore. We got off in an area where there is enough distance between the boat's keel and the spiky littoral (shallow seabed), and then waded the shallow water to Cabacungan.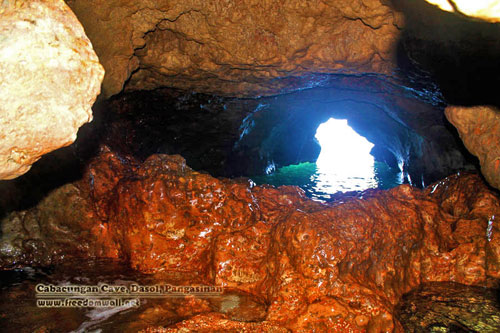 The boat rental for that entire trip is ₱1,000.
We headed to Osmeña Cave after the beach bumming to cool ourselves. Osmeña cave features an ice-cold natural pool, which is perfect to vent out the heat we got from Culebra island and Cabacungan cove.
Tambobong to Burgos
We checked out, right after the good lunch prepared by Kuya Rommel (yeah, we eat and run!). We arranged with the two trikes we rode the previous day to fetch us, so we didn't had a hard time finding for a return transport. We paid ₱300 per trike for the Tambobong to Burgos town transfer.
Burgos to Alaminos
There are Alaminos-bound jeepneys that regularly pass the Burgos highway. The fare is ₱23 and will take 1 hour. Make sure to be in Alaminos City before 7:00PM to catch the last trip for Manila.
[toggle title="
Read more about our Burgos + Dasol, Pangasinan Tour
" state="opened"]
Burgos+Dasol, Pangasinan Beach Bumming Itinerary and Guide
[/toggle]