Gourmet foods refer to meticulously prepared meals with delicate presentation and aesthetics – and what comes after such sophistication is great price. You can only experience it at fine diners or in in-house restaurants of  luxury inns.
But, what if I tell you that I know a karinderya (eatery) that prepares their course the gourmet way.
Kanto Freestyle Breakfast at 549 San Juaquin Street, Barangay Plainview, Mandaluyong serves their patrons all day with dedication in style. The carefully refined presentation details and the savory mix of complimenting flavors are surely enough to quench your glutton and food lust.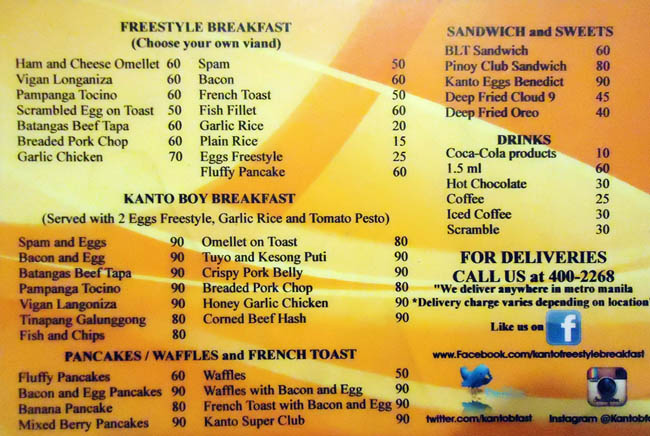 I, with two of my friends, happened to linger in Boni area in Madaluyong so we took the chance to visit this eatery which recently made a fuss among food enthusiasts.
Few meters from the MRT station, we rode a Kalentong or Shaw-bound jeepney along Boni Avenue then got off in San Juaquin Street intersection.
The place was not that impressive – it wasn't because of the karinderya look – but because of the flies that fluttered around. But that was not issue because it was easy to drive them away. We forgot those pesky pests later and enjoyed sneaking the crews' deliveries to other customers while waiting for our orders, craving and thinking to, at least, taste each of those.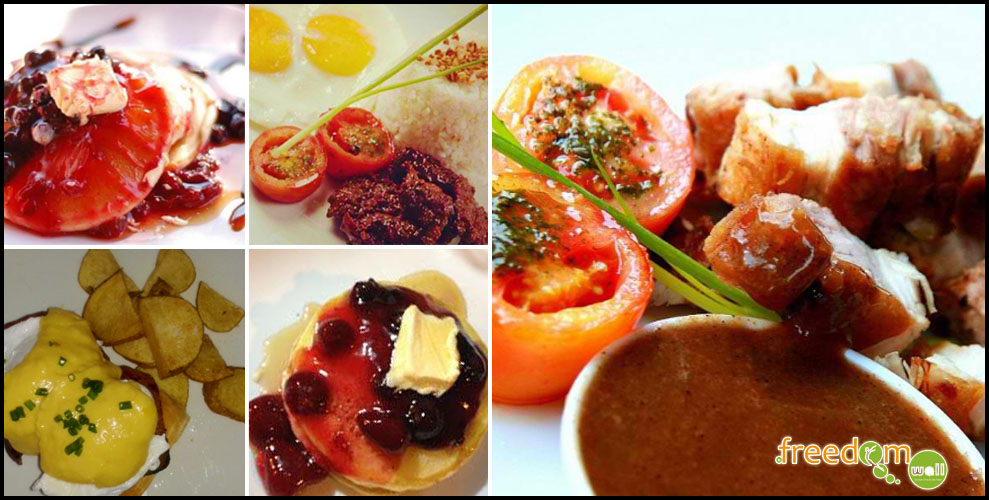 It was afternoon when we visited Kanto, but we ordered tapsi, a breakfast meal. We had Batangas tapa, breaded pork chop, fish and chips, and eggs benedict. We enjoyed it but it felt incomplete, so I am planning to visit Kanto soon and try their best-selling desserts.
When you happen to visit Kanto, you must try their deep fried oreo, mixed berry pancakes, oreo cookie butter pancake, and chocnut champorado with white goya ganache.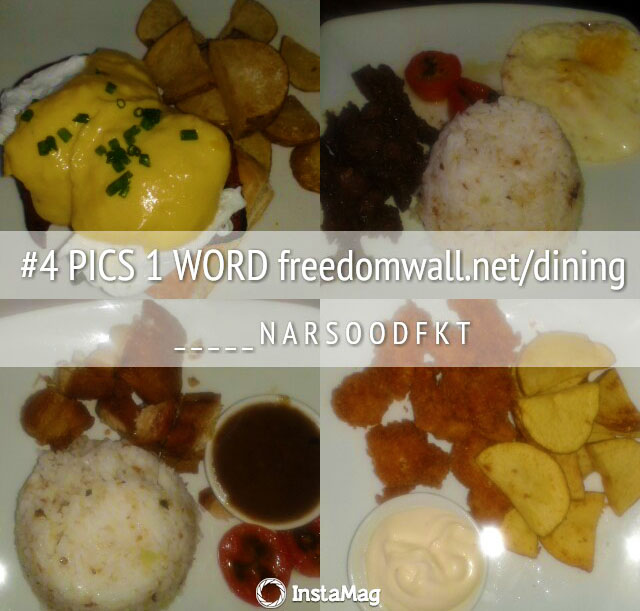 At Kanto, you can take breakfast meal anytime of the day – and, take note, only the price is cheap.