While the rest of the Catholic universe are getting wet and splashy to celebrate the feast of Saint John the Baptist, Barangay Bibiclat's residents and devotees cover themselves with mud. Taong Putik Festival (that how outsiders named the event) is celebrated every 24th of June to honor and give thanks to the village's patron. Locals called the religious ritual as pag-sa-San Juan.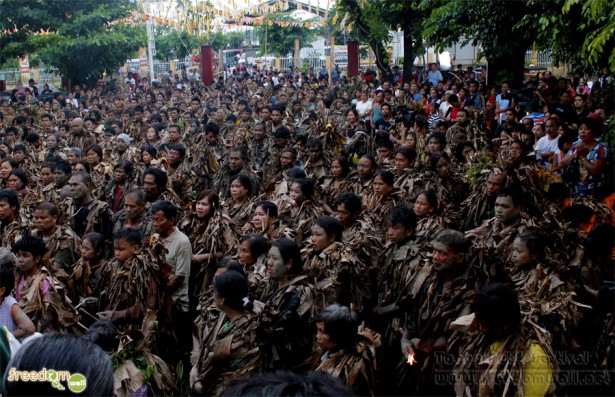 They soak their selves with mud from the rice fields and dress with mud-stained, dried banana leaves or wild vines. The mud people (or taong putik in Filipino) then assemble in front of the parish church to praise, pray for good bounty, and celebrate the feast. But along the way to the church, they knock the residents' doors to ask for candles or alms to buy candles. Those unspent monetary alms are usually given voluntarily to the church during the mass offering for a greater cause. A formal procession follows after the mass.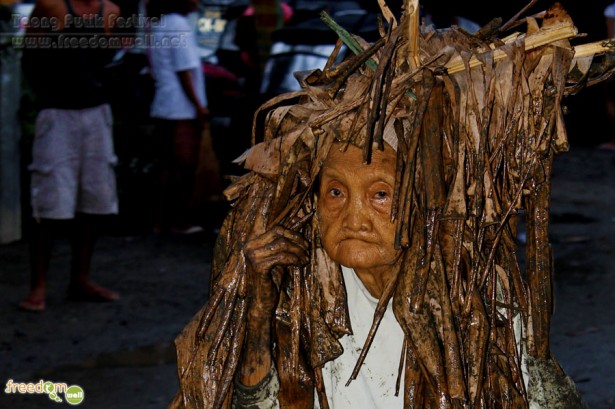 No one knows the exact history of the ritual. But according to some elderly, people vowed to pay homage and devotion to John the Baptist by wearing costumes patterned to his. A bible verse states: John was full of mud and vines on his body when he prepared the way for the Jesus and He welcomes him with this appearance.
[one_half]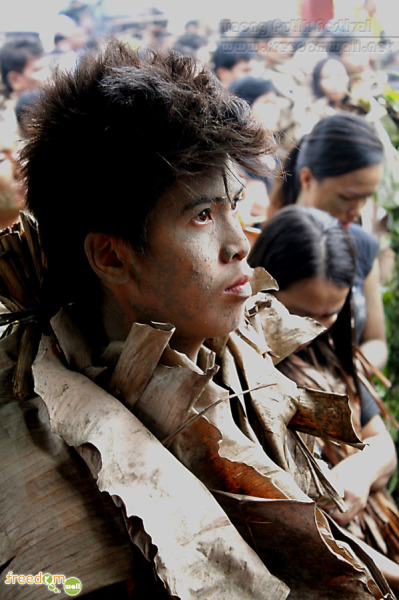 [/one_half] [one_half_last]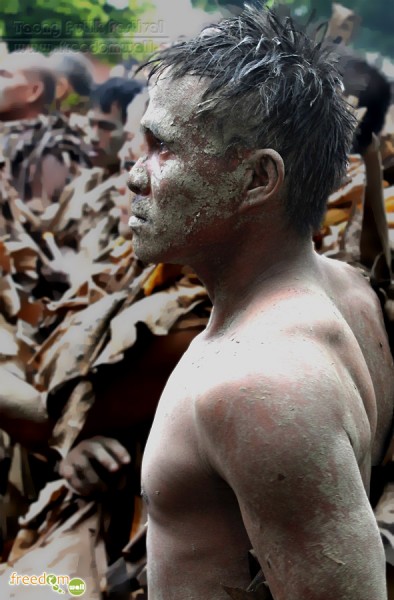 [/one_half_last]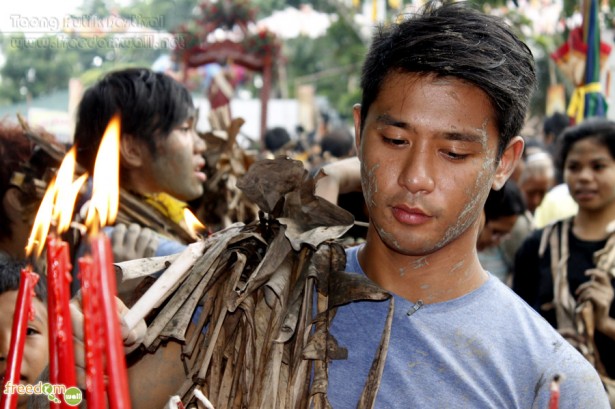 The devotion may root from two stories. According to one of the story, the first image of the patron brought to Bibiclat by early Ilocano settlers helped in driving away poisonous snakes. Bibiclat, by the way, came from an Ilocano term, biclat, which means, snake. The other legend talked about the Japanese era wherein the subjugators were about to execute all the men in the village in retaliation for the death of their fellow soldiers. It rained so hard that day so the Japanese temporarily postponed the execution and herded the male villagers to the church, but then, after a while, they were all set free. They considered that incident as a miracle of Saint John the Baptist – which became the reason why they promised for devotion.
Since then, the muddy devotion has become an annual tradition of Barangay Bibiclat in the town of Aliaga, Nueva Ecija.