We left Victory Liner Cubao Station at 9PM and reached Baguio City past 3AM the next day. As expected, it was cold, even colder than the bus' frosting A/C. We transferred to GL/Lizardo Trans, which left Baguio at 4AM, and navigated the Philippines' most thrilling and most bewildering highway, the Benguet National or Halsema Highway. After 2 hours traversing the crooked road, we made a stop at Morning Star Fastfood in Barangay Sayangan, Atok, Benguet, where most of us took our breakfast.
It was the longest zigzag road ever and surely the greatest torture to persons with kinetosis or motion sickness. In fact, someone with us during that transit got really sick. She was admitted to a hospital in Buguias, Benguet – and she, along with some of her company, had to stay in the hospital for a while.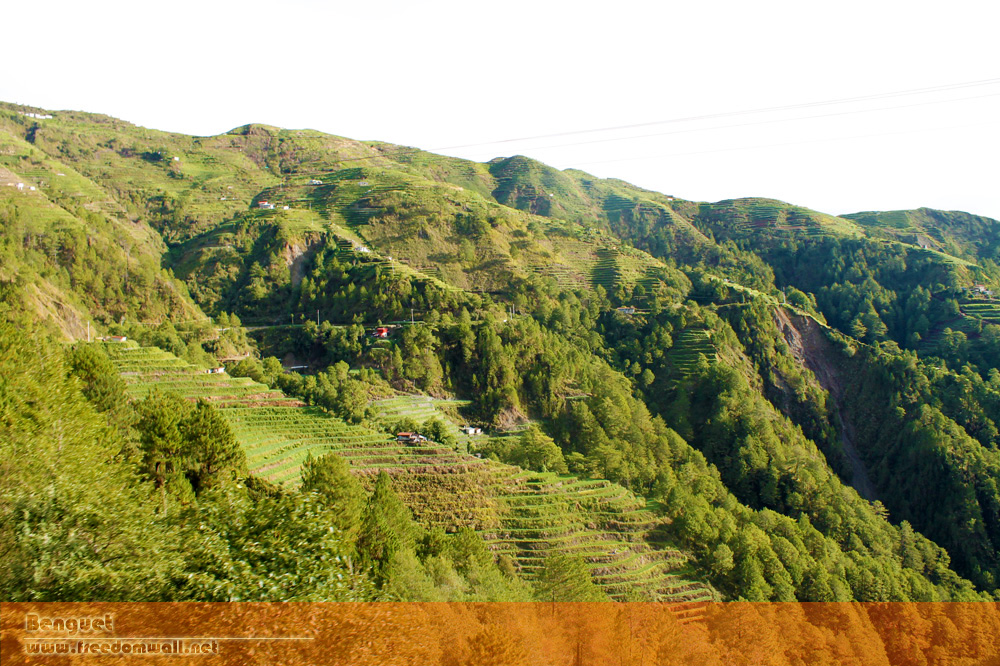 The hundred meter- to a kilometer-deep ravine are scary, and what made it a lot scarier was when the driver sped up. Good thing that the sky was clear and the fog did not impair the visibility during the entire journey.
We arrived in Sagada passed 10AM, got a little rest in our respective inns, and took a relishing lunch at Pinikpikan House. We then proceeded to our first activity shortly after the meal, the trekking to Bomod-ok falls.
Most travelers said that you won't make your Sagada tour complete if you will not experience being on the top-load of a jeepney. Even if they didn't say that, I am sure, I still gonna climb that roof (given that the driver allows). The start of the trail is in Barangay Bangaan so we took a short jeepney ride to reach the site. Of course, I was on the top load – and since it was drizzling, that wasn't a good first time experience – it really chilled me to the bones, literally!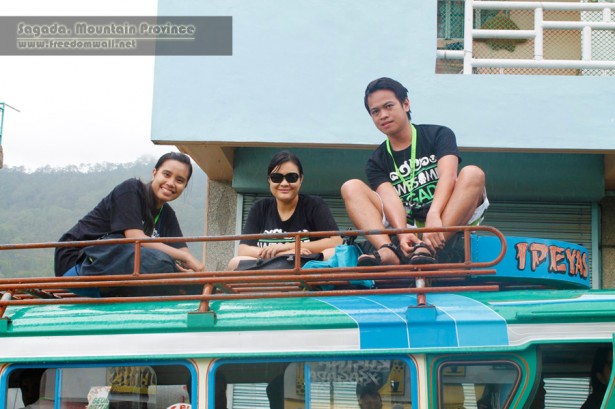 We started the trek by asking for guidance – mommy Beng lead the prayer. After that, the guides distributed makeshift cane. At first, I wondered how that piece of firewood would assist us during the trek, but afterwards, I realized, 'twas a good thing to hold on to. It was of much help during the first stage of the trail where we crossed a steep and slippery stairway (even though it was paved or concreted).
We were passing the not so difficult hillside trail when there came a heavy downpour. Most of us, including yours truly, started to chill and we were breathing fog. We knew the fact that it usually rains in Sagada even during summer, but most of us did not bring any rain protection gear. I did have my umbrella but did not brought it out when I saw everybody was getting wet (What are friends are for? But they were strangers the night before).
All those sufferings went fading away when we saw the Northern Sagada Rice Terraces from afar and it was even a lot fulfilling when we were closely passing through it. Mesmerized? Yes! I took out my camera even it was raining hard just to capture a portion of it.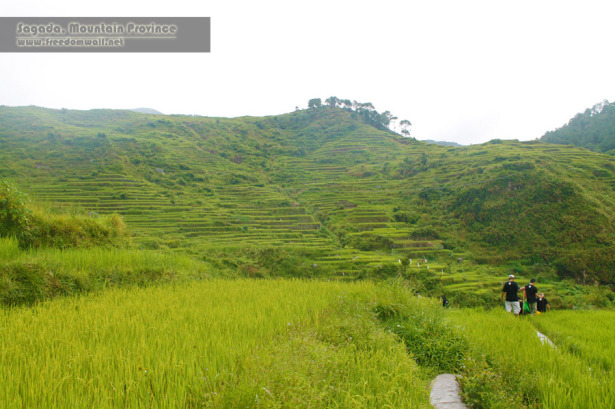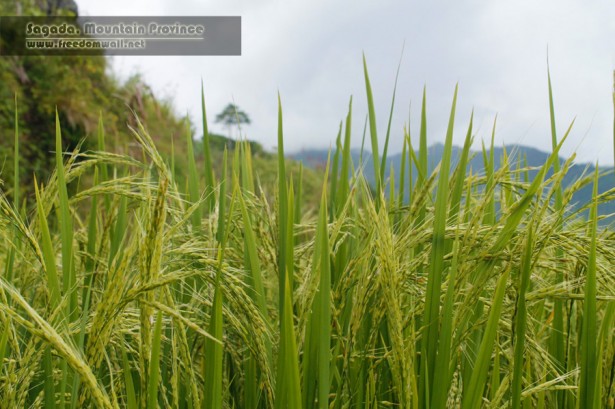 After nearly two hours, we finally got closer to the majestic Bomod-ok falls. Some took a dip even though the water bites while others posed for their best shot.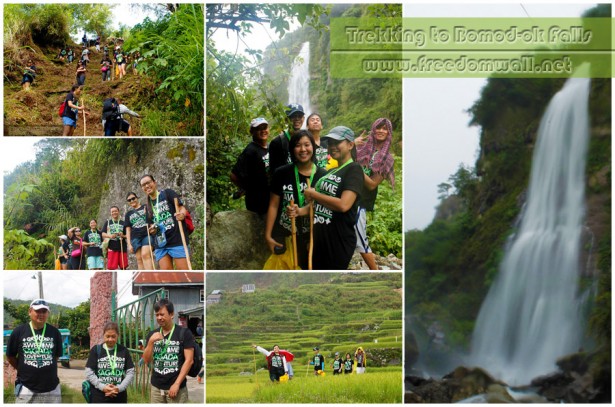 Everybody is frosting so we hiked back to the pick up point which cost us another 2 hours.
We culminated our first day with a dinner at Strawberry Cafe (our second choice since Yogurt House was full). Anyway, I like their strawberry yogurt better than to that of Yogurt House' so it was a good decision not to wait on the long queue.
[toggle title="
Sagada Related Articles
" state="opened"]
Travel Log: Day 1 – Traversing Baguio-Sagada Crooked Road and Trekking to Bomod-ok Falls
[/toggle]