Singapore is probably one of the destinations on your bucket list. Its incredible food, stunning cityscapes and man-made wonders, and indisputable cleanliness and order are so much for an inspiration. The downside, however, is that Singapore is one of the most costly countries to visit.
Fortunately, there are still ways for you to get to Singapore without spending that much. You just have to plan your travel right. Budget airlines usually go on sale, wherein plane ticket prices fall down to 70% of the regular rates. You just need to spot these promotions in advance though. Make sure you follow the official pages of these airlines.
Securing your Singapore Accommodation
[xyz-ihs snippet="AgodaSearchSingapore"]
For your accommodation, Agoda is a perfect merchant to go. It offers hot deals every Friday, lowering down hotel prices to 50 percent. Booking.com regularly offers discounts too.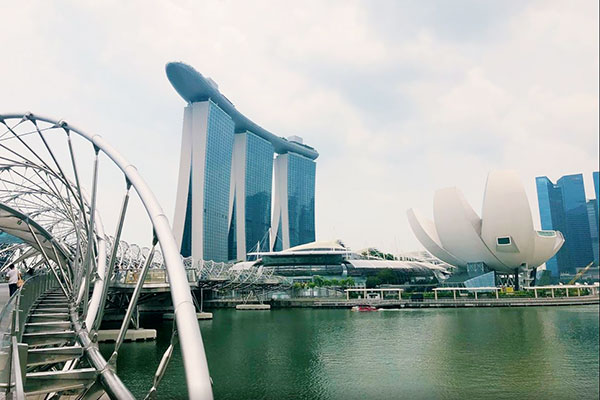 When you have our flight and hotels ready, draft your itinerary and identify the attractions that you would like to visit. Once done, book your attraction passes or tickets in advance. Below is a list of online merchants where you can buy discounted Singapore attraction tickets or passes in advance.
Where to Buy Discounted Singapore Tickets or Passes
Reminder: We have tried our best to make the all the information in this article current. However, we do not check or monitor the discounts offered by the merchants listed here on a regular basis. To make sure that you get the highest discount, visit the official website of the attraction that you wish to visit to check the latest prices, and then compare it to the ones offered in the merchants listed below.
1. KKday
KKday is relatively new to this list. When we traveled to Taiwan recently, we found KKday and they offer one of the most affordable experiences tours, attraction passes, and other travel-related tickets. We compared their prices with the number 2 in this list, and found most prices to be the same.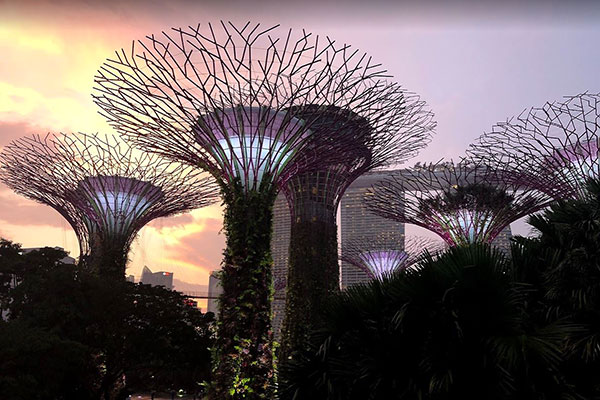 When in Singapore, you can book the following at KKday:
Booking with KKday is pretty easy. If you need more information about the process, see the How to purchase Experience Tours, Attraction Passes, or Tickets at KKday article.
2. Klook
Like KKday, Klook is one of the online merchants that we at Freedom Wall recommend. It is an online travel concierge that offers a variety of attractions in multiple destinations throughout Asia, including virtually all the major attractions in Singapore. Klook offers Universal Studios Sentosa tickets for SGD68 per adult (originally sold at SGD76), almost as competitive with other online platforms. The real deal, however, is with the other attractions where discount ranges from 25 to 40%. For instance, you will only pay SGD24 for an adult pass of S.E.A. Aquarium which is priced at SGD38 in ticket booths.
You can also buy passes for Singapore Zoo at SGD34 (originally SGD38), Gardens by the Bay at SGD23 (originally SGD28), and a lot more discounted offers.
All of the attraction passes are provided with e-tickets. Many of them can be used as mobile vouchers, hence you don't have to worry about printing out tickets beforehand (except for a few). Klook accepts both credit cards and PayPal payment methods. Pretty convenient, huh!
A friend purchased his Sentosa pass when he visited Singapore before so I could say that Klook is a trusted and reliable merchant.
3. Walks of Our Life
A travel company based in Singapore, Walks of Our Life offers a large selection of the major attractions within Singapore at discounted prices. Discounts are available for Sentosa Adventure Cove Waterpark or Gardens by the Bay.
Their best deal is Jurong Bird Park with a tram ride. Walks of Our Life offer it at 27% discount. However, while you can reserve your tickets online, you must pay in cash upon pick up from their office. Walks of Our Life also claim to offer free hotel delivery.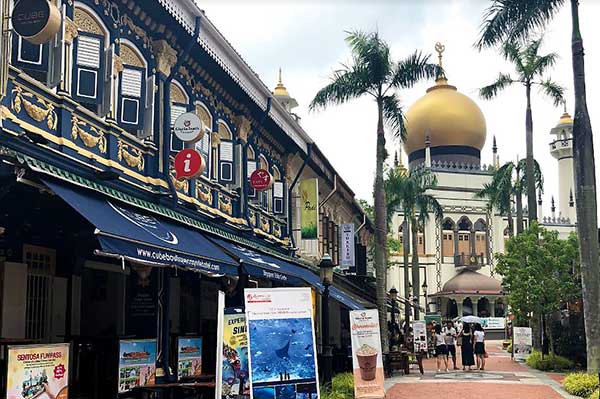 4. Qoo10
Qoo10 is an e-marketplace that offers a huge variety of products, which also includes tickets to attractions in Singapore.
Qoo10 accepts all major credit cards, and also has several payment plans and schemes set up for users. One of them allows you to accumulate coupons that can be used within the website.
While the website offers discounts for a wide variety of attractions as well as other products, the transaction and add-on fees makes the experience of buying tickets rather time-consuming, as well as confusing for those who do not have much experience buying tickets online.
5. Citytours
Citytours mainly focuses on providing tailored tours to visitors, either for the day, or even for a couple of days. However, they also have a few deals for individual attractions. For Universal Studios Sentosa, Citytours offers tickets at SGD74 for adults and SGD54 for children. While these are the original prices for the one day passes, Citytours adds a free 2-way service in this deal. However, it is quite easy to get transportation around Singapore, with the high frequency of low-cost taxis and the MRT train. Thus, this package is more suitable for those who are looking for convenience and saving time when it comes to traveling.
Citytours also offers discounts for booking online versus booking through their physical channel. For example, if you book tickets for the Singapore Night Safari Package on their website, the price is SGD51, whereas the price would be SGD53 if you book in person. Citytours accepts most major credit cards.
Traveling somewhere else? See the articles below:
---
This article was first published on February 17, 2015 and has been updated to include new information