After looking for the best way to spend a weekend, I made a last minute registration with Travel Factor's Conquer Sagada tour. I was a solo joiner. I boarded a bus with group of strangers, all with the same destination. I had minimal expectations during that moment and my primary goal was to, at least, enjoy the trip.
Meetup with TravelFactor Staff
Without counting our guides, Tikoy and Ron, I first met Steph. I sat beside her while waiting for our departure. We only learned that we're on the same junket when Tikoy started to roll out the attendees' list and distribute the tees.
Skeptical at first, Steph first approached me and then, the night just went longer for us exchanging chitchats. Honestly, if Steph did not initiate the talk, then we had remained stranger to each other for the rest of the evening.
Bus to Baguio
Then I met Sonny in the bus, but it was only in the second stopover when he introduced himself. I was dubious at first- why this guy kept on talking in English while he looks Filipino. Finally, I realized that he was raised in the US so English was his first language. So guys, always remember that; "A mere observation is not enough to substantiate a fair judgement and a single fact is not enough to reveal the entire truth".
We reached Baguio past 3:00 AM and then transferred to another bus bound for Sagada. With the same seating arrangement, where I sat beside Sonny, I never got a chance to socialize or should I say to be socialized with the other folks in the group.
Making Friends
The young Sir Ed, his even younger grandson, Albert, and the energetic Kuya John were the third, fourth, and fifth individuals I got formally introduced with during that tour. They were my roommates along with..oh!, Sonny again! <<ahaha! I have no idea how Sonny will react when he reads this.>>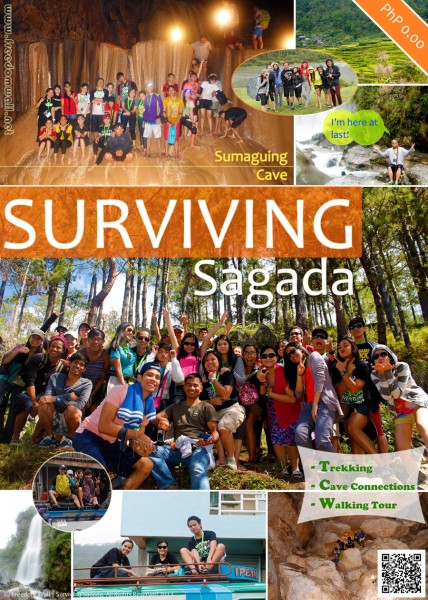 I was clueless on what was 'magnetic' in me that I kept on colliding with individuals causing me nosebleed. I met Raisa on the top load of a jeepney, who happened to be Steph's roommate and was also a solo traveler. I am no conversant in English and have hearing problems with slang so I was struggling that very moment. If I were singing, I got flat. I was relieved when I found out that Raisa can speak and understand Filipino. And just recently, I learned that this young lady has achieved so much for her age. Raisa is a radio host at Mellow 94.7 FM, a senior correspondent at When In Manila, and a Pro-Life enthusiast.
I was also able to establish a good connection with couples Carlo and Sheena; Ronee and Christian; mommies Ghie and Beng; sisters Aby and Liz; bestfriends Kath and Jing; and peers Matt, Lovely, Maan, and Arnel.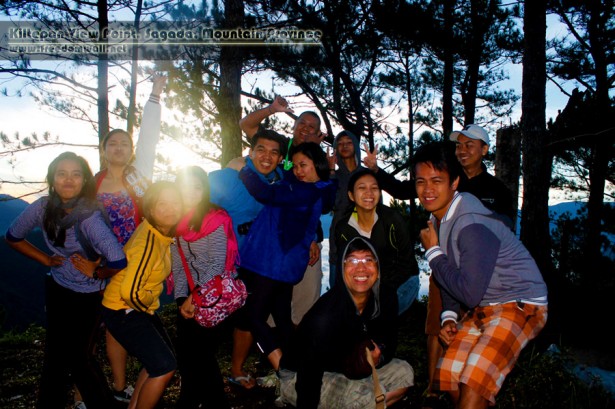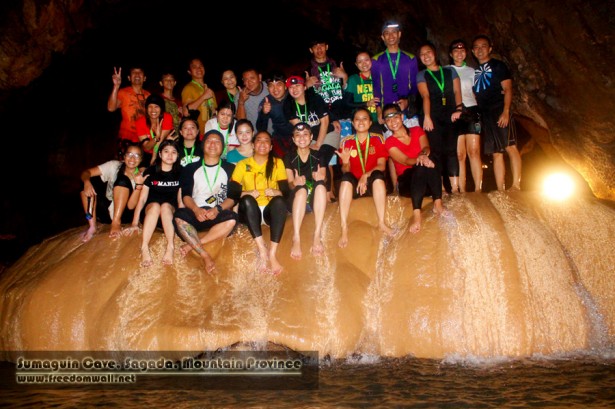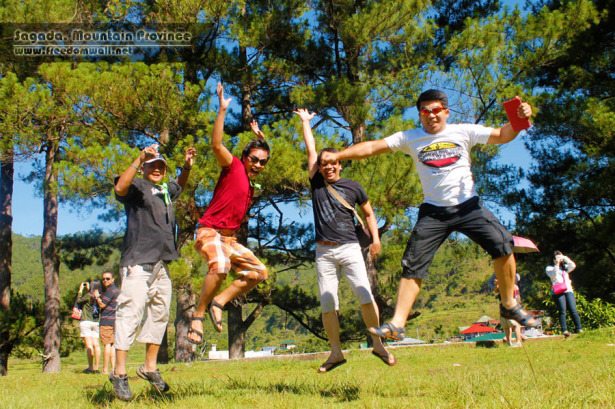 Though, I didn't got a chance to have a formal introduction with DG, Hezron, Mico, Aimz, Arbee, Veb, Joann and company, I know, I once shared a laugh, a trail, and a photo with them.
It was nice to know you all guys and I thank you all for the memories, the free lunch from Sonny, and the free dinner from Sir Ed, Ronee, and Christian.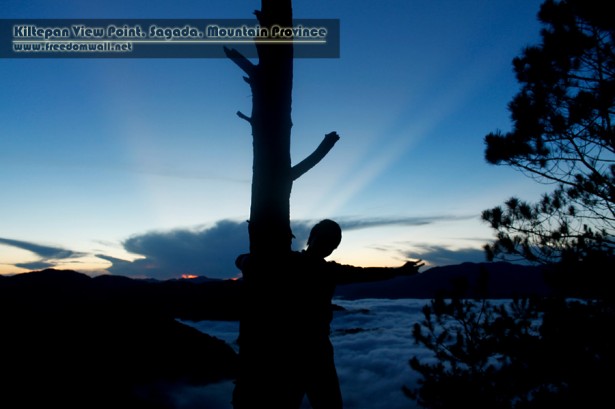 I traveled solo but because of you, I knew, I was never alone. And, oh!, I should not forget to mention this bawl; "Aby!, alas-OTSO na!".
[toggle title="
Sagada Related Articles
" state="opened"]