At first glance, I thought it was a just another crawler or insect slayer. When I stare at the ceiling, my eyelashes are still entangled with the sticky eye discharge. Out of discomfort, I closed my eyes, and then I gently massage my upper eyelids with my fingertips, stroking down my eyelashes. It eventually removes the tiny specks that cling at the ends and refuse to let go. They remind me to hold on in spite of the difficulties.
I open my eyes again, and then, I realize that the crawler is just an elongated hole with paint erosion. It looks like a lizard on a blurry vision. It reminds me not to believe what you don't clearly see. After all, a mere observation is not enough to substantiate a fair judgement.
The lockdown triggers melancholic emotions
The engine rev noise from the nearby alley brings me to my senses. When I got fully awake, jarring life realities strike me like a bullet. Fast and hot. It causes a massive shock. Vivid visions of failures and a marquee of sorrowful memories roll like phantasms. They remind me of my frailties, my weaknesses, the dreams that withered for good, the goals that were never achieved, and the opportunities that slipped away.
These kind of visions reoccur more frequently during the lockdown. The cramped space at home, the limited vantage point to gaze, and the unnerving feeling of stagnation draw me closer to despondency.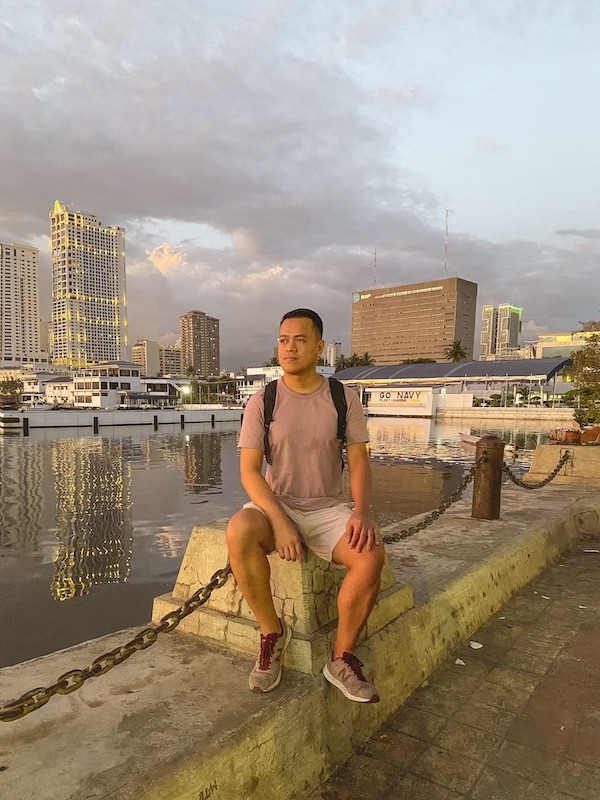 Normally, I don't give a damn to all those debacles. I already learned my lessons. But, difficult times trigger melancholic emotions. I try fighting it, but I always yield. In the end, my tears rush down to my cheeks, and then to my ears. Yes, I cried almost every morning this quarantine period, and I feel relief every time I do so. It all happen unconsciously, though. It acts like a natural vent that releases my extra loads and keeps me from shattering into pieces.
Do you think crying is unmanly? I don't!
Sometimes, I think of getting a hotel room in order to alter the atmosphere that I wake up to. That is because I believe that new surroundings offer new perspectives, and eventually, fresh and clearer mindset. Sadly, the circumstances wont allow me.
Since Cebu is under enhanced community quarantine (ECQ), I cannot even go back to my hometown to seek for my parents' consoling and assuring words. I also miss everyone at home. The longingness adds another layer of torment to the prevailing pain.
With no other option left, I rise from bed, go straight to shower, and then log in to my work computer. At the end of the day, I need to continue with my life and my job. I also need to earn to put food on our table.
Travel spares me from pain
I really wish that I can return to traveling. Travel relieves me from all the pain.
The joy of seeing new faces, learning new histories, understanding new cultures, and gaining more experiences drags me out of depression. It makes me forget the sufferings of the past temporarily, while cementing essential life lessons within the entirety of my wellbeing.
Traveling is a continuing education. It may not make you a master on a specific field of art or science, but it gives you deeper understanding with life, the community, and the people around you. After every cultural immersion is a life-changing realization and after every historical discovery is a consequential enlightenment.
Travel exposes you to several contrasting life realities, which in turn gives you sense of compassion, acceptance, and tolerance. It helps you comprehend the context of ups and downs, and therefore, teaches you how to endure yours.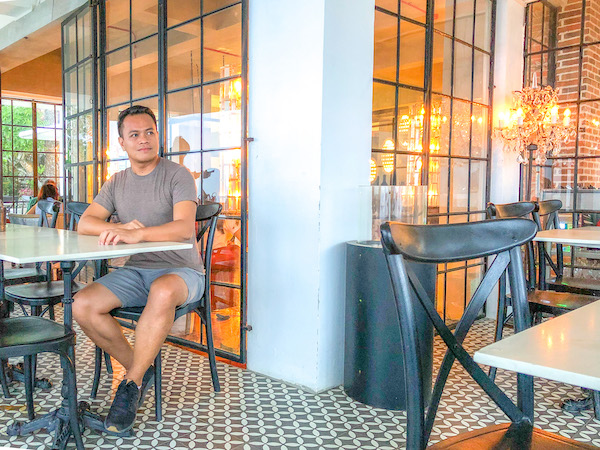 Unfortunately, traveling at the moment does not bring something favorable. With the pandemic still looming, it may get you, or anyone surrounding you, infected. We don't want another wave of infection to happen. It will only prolong the agony.
My travel plan
Though the rising number of deaths is disturbing, hearing the news that many people are recovering ignites hope. I believe that anytime soon, many of us can return back on the road and explore places. Personally, I want to trace back the fading pathways to the country's hidden beauties.
When things get back to normal, even if it is the new normal, I will also tick off an item on my bucket list. I plan to visit all the 81 provinces of the Philippines. With few more left, I am more inspired to complete it.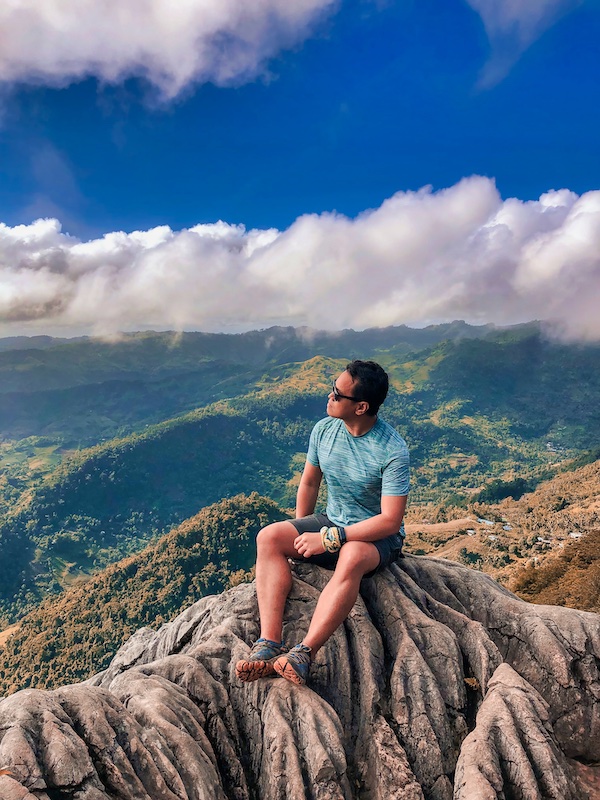 Batanes, Cagayan, Catanduanes, Marinduque, Tawi-tawi, Sulu, Basilan, Dinagat Islands, and Davao de Oro are the elusive ones. I made several attempts in the past but I was stopped by various factors, such as weather disturbance, personal emergency, or armed conflict. That is why, I am determined to visit them within the next twelve months after the community quarantine has been lifted.
I want to revisit the place that inspired me to create a travel blog.
But before I go ticking off the items on my bucket list, I will head to Coron first. I want to revisit the place that inspired me to create a travel blog and check if it still exhibits the same captivating charm and displays the same unparalleled beauty. It was been eight years since I first set foot on the island. I wasn't able to get a chance to return since then.
Coron, though I was there once, remains a dream destination for me. Coron is my first love.
The excitement brought by nostalgia and the thrill of seeing one's first love are the things that I really need after the lockdown.
Pre-travel preparation
I am a budget traveller, so I plan ahead to save money on my adventures. Aside from booking flights in advance, finding budget hotels is a top priority. I don't look for fancy rooms. A well-ventilated flat with a nice smelling bed and a functioning shower works for me. Having a small window is not compulsory, but I want it as a consolation.
After securing the flights and accommodations, I will proceed with my research on how to save further, such as looking for cheap dining spots, pasalubong bargains, public transport route, and free attractions. I will also start saving for my pocket money.
Life is so beautiful, do not end it
The world is cruel, sad, and chaotic; and so is life. But if you go outside the confines of your comfort zones, you'll be introduced to a lot of wonderful things and marvelous creations.
Let us travel and see each other after the lockdown. Despite the intermittent hiccups, the world remains beautiful and life remains sublime. Endure it. Do not end it.