Planning a trip by yourself means to choose a route, collect information about places of interest, rent a car, and apply for a visa, if needed. Doing it without the help of the travel agency is not just about saving time or money, but you will also find it a rather pleasant activity.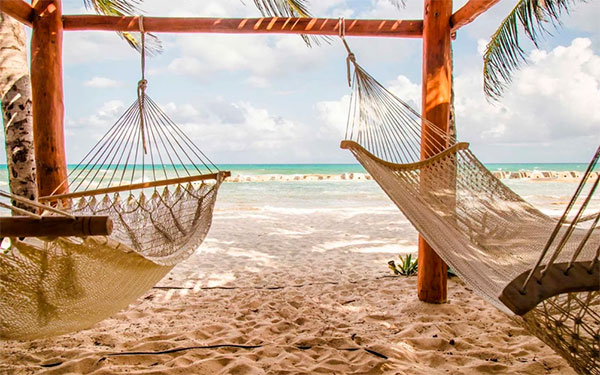 In this article, we are going to talk about the steps on planning a romantic trip, and then surprise your loved one. Providing your partner all necessary documents, booking accommodation, a well-planned route, and attraction tickets can be done without them suspecting anything. Even insurance can be made by using only their passport information. If you are interested in making such a truthful and heartwarming gift or just wanted to travel according to your own plan and itinerary, then read below.
1. Allocating enough Budget
Traveling is free only in a dream. Therefore, first things first. Plan a budget that you can spend on the entire journey. It should be understood that the level of comfort depends more on the size of the budget, and not on the direction of travel. For this, it is worth exploring the cost of flights, accommodation, and meals. Two thousand dollars will be enough for a week of rest in Asia for two people, but you can stretch it out for three weeks sacrificing the level of comfort.
2. Choosing a direction
Start with something simple. Europe is the easiest choice. There are many wonderful, flexible tourist cities that can be explored during weekends on a budget. You can also try something more exotic. Study the direction to Asia or Africa to enjoy the beautiful sea and white sands.
The following English sites may help choose the direction:
Choose few countries that you would like to visit, and then correlate them with your budget.
3. Creating a route
It doesn't matter if it is a difficult route or just a few spots marked on the map. The important thing is not to forget about advice number 1—allocating enough budget. Although, if the place of the choice is a childhood dream, money does not matter, as the dream is priceless. Scheduling a route leaves yourself the freedom to feel comfortable and not rush around. Look for a hotel that is close to the main attractions but offers you excellent level of comfort and privacy.
Another small list of sites that will help you choose beautiful places:
4. Collecting information about the places that you would like to visit
Whether you visit one or several countries, it is better to choose the main one where you will spend most of the time. While traveling to Europe, you can expand the route to visit few countries, such as Liechtenstein. You may also consider Bavaria or San Marino when going to Italy.
Watch travel shows or YouTube vlogs about the place. All resources will come in handy, you can even consult Wikipedia. The rest, including culture and traditions, will be learned on the spot by meeting and engaging with the locals.
The following websites are useful when searching for independent travel stories:
5. Buying tickets
In the case of a full car trip, no air tickets are needed. For distant countries, you will travel by plane in most cases. Book tickets on one of the aggregators, such as the following:
Aggregators are convenient to use when creating complex air routes. In the case of a direct flight, it is sometimes more economical if you directly buy a ticket through the website of a particular airline.
5. Renting a car
If the trip itself lies through using a train or bus, it is not an end in itself. For example, you can rent a vehicle to see how local people live. In Asia, many people prefer to book a car with a driver because not all driving licenses work there.
Sites of the largest car rental companies:
6. Getting an insurance
It is all simple. Choose an international insurance company. Read information about the option you need on the site, and then buy insurance online or during a personal visit. If you travel often, arrange annual insurance for European countries.
7. Booking an accommodation
Often, travelers practically do not book accommodation or do it only when they arrive at the place. For those who are going to do this for the first time, we recommend a site with an impeccable reputation www.booking.com. A better one has not yet been invented.