It is no secret that the island of Siargao in Surigao del Norte province is a haven for water sports. And as you may all know, the most popular of these water sports is no other than surfing. The island's coastal geography includes several islets with waves that are ideal for various surfing skill levels—thanks to the fact that Siargao faces the open sea, and the fact that it is near the mysterious Philippine Trench.
Siargao's surfing spots
At the center of this fame is the surfing spot known as Cloud 9. Dubbed by CNNgo as the eighth best surf spot on the planet, this beach is not only famous for its perfect barrel waves, but also for its razor-sharp corals sitting on its sea bed. Apart from stellar waves, Cloud 9 also features a long pier that goes out into the sea, the end of which is a watchtower where spectators can either watch surfers as they catch the big waves, or just lounge away as the sun sets or rises. Surfing on this spot is definitely not for the beginners.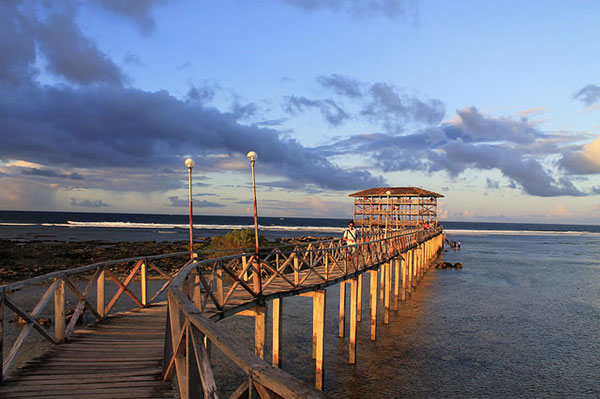 Jacking Horse is another spot to check out if you are just getting into surfing. Although it is often crowded with amateurs taking surf lessons from local coaches, the strong current, friendly locality, and beautiful beach make a persuasive mix.
You can also visit the Rock Island for fast waves and Pacifico for some of the biggest sea ripples. Just make sure that you are experienced enough to tackle the sea surge. Siargao Island has about 32 surfing spots, scattered around the main island beaches.
Stunning destinations for non surfers
If you don't surf, there are bunch of other water sports to enjoy in Siargao. Journey Era points to the crystal-clear waters of the Magpupungko Rock Pools where you can dive from the cliffs; explore many caves and coves revealed during low tide; or simply float around the beautiful, natural surroundings. The Tayangban Cave Pools offer a similar trip but with more opportunities for exploring caves.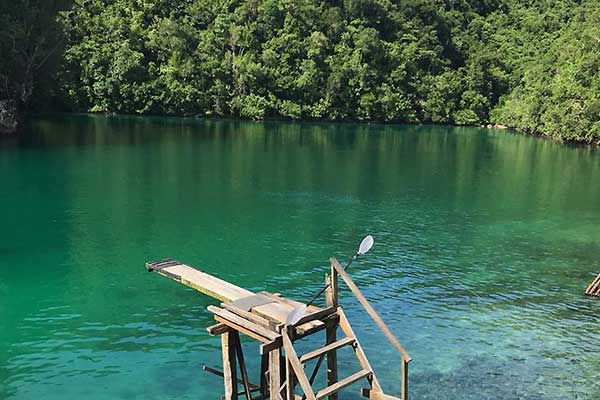 Island hopping is a one-of-a-kind experience. You can rent a boat, and spend the entire day exploring the fascinating wonders of Naked, Daku, and Guyam Islands that floats east of Siargao Island.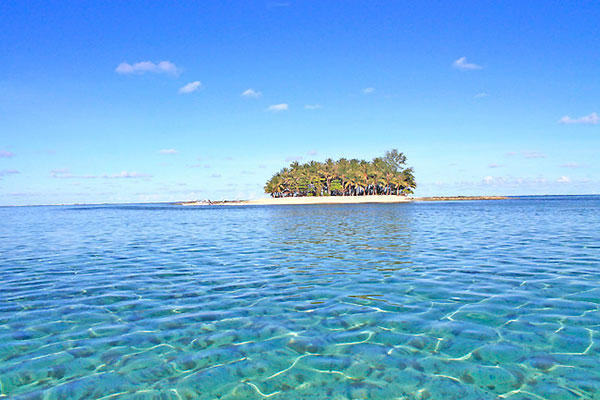 For kayakers and stand-up paddle boarders, Sugba Lagoon and its calm, turquoise waters would be perfect for you. If you want to see some of the local wildlife, Seeker Travels advises to visit on jellyfish season when sting-less jellyfish freely roam in Tojoman Lagoon and offer an otherworldly experience. The lagoon, by the way, is located in Sohoton Cove, Bucas Grande Islands, just a 2 to 3-hour boat ride from Siargao.
How to get there
Getting to the island from Manila is relatively stress-free too. You can access Siargao via a direct flight with Philippine Airlines, which fly to the island several times a day. Siargao is also accessible via plane from Davao and Cebu. All of these flights last for just a little over an hour, which probably contributes to the overall popularity of the island as an international tourist destination.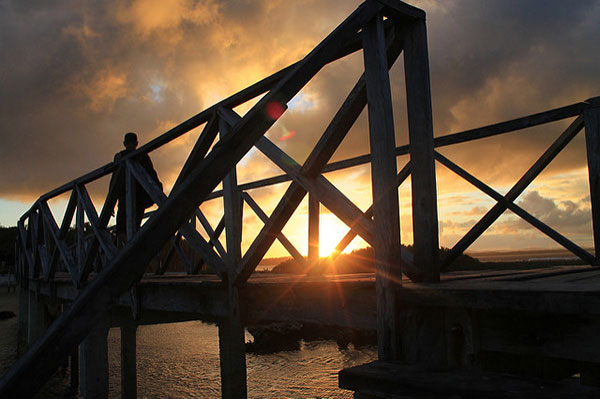 As you can imagine, Siargao is far from the only water sports-friendly location in the Philippines. Check out our travel guides here on Freedom Wall for more practical info on the archipelago's many vacation spots. And whenever you're planning to go to Siargao, try your best to book a room in advance. Apart from the summers, Siargao tends to fill up with adrenaline-chasing surfers during storm season.