Tired from an overnight ferry that brought us to Dapitan from Cebu City, my appreciation for things stooped to its lowest levels. I preferred lying down or staring at the ceiling instead of going out and making conversations with other delegates.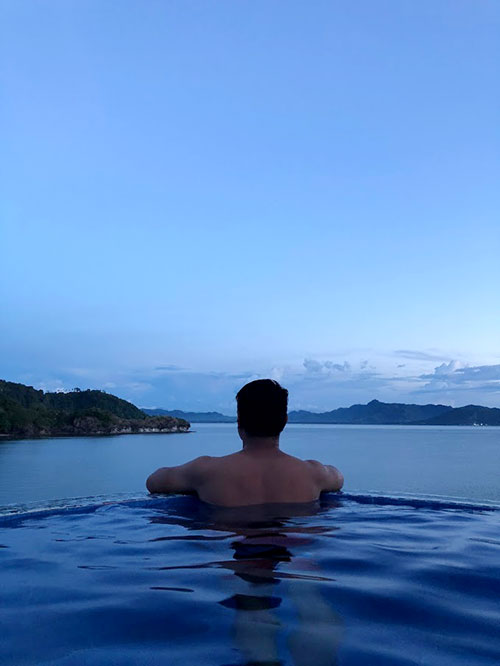 Since I came from work the day before, it was double the drowsiness. I was able to sleep on the boat, but I woke up every now and then, thus making the doze incomplete. I need to sleep straight, free from any destruction, for me to replenish the adrenaline requirement for the day.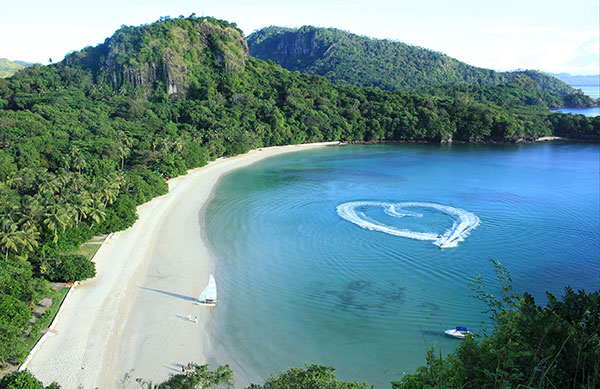 Unfortunately though, a number of activities on our host's checklist are on queue for completion that day. Dozing off was not on the list.
Yugo Restaurant and Villa Angelina Suites
We arrived in Dakak Beach Resort just in time for breakfast. We headed to Yugo restaurant, which is located within Villa Angeline Suites premises. By the way, Villa Angelina Suites is the newest addition to Dakak Park and Beach Resort. Each suite features a bubble bath on each veranda that is overlooking the ocean, king-sized bed, spacious toilet and bath, and other amenities tailored for the most discriminating and meticulous guests. We did not stay there. It was the section of the resort that got fully booked first.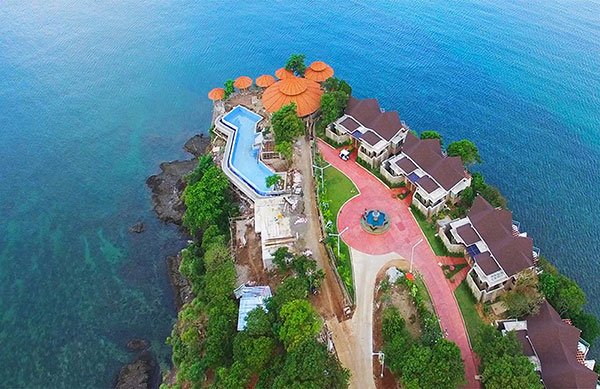 Yugo, on the other hand, seats on the easternmost end of Villa Angelina, right next to the infinity pool. The restaurant offers authentic Japanese and Korean classics. Though at breakfast, we experience a fusion with Filipino morning meal staples.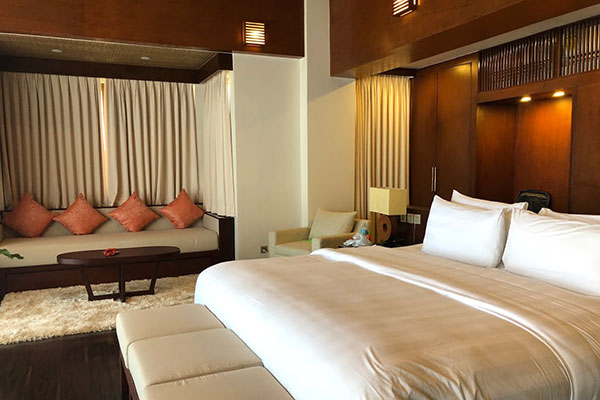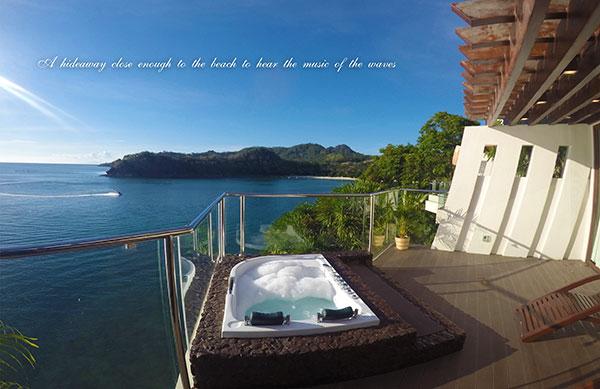 I was most interested with the infinity pool though. I already anticipated that the stunning Dapitan bay in the backdrop would fit perfectly with the vivid sunset burst.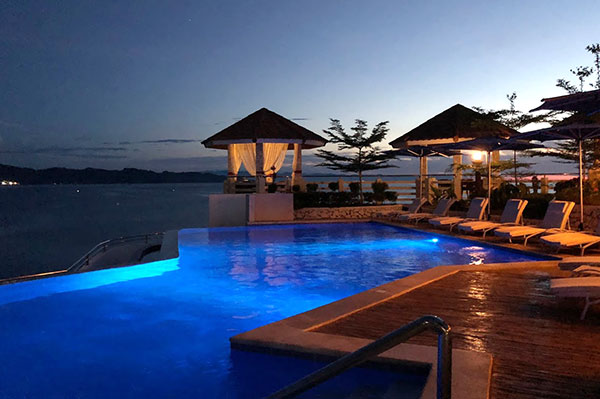 The Garden Suite
Since we had a long list of activities, we checked in to our room immediately after breakfast. We were given a garden suite and it was pretty spacious. It came with two comfy, full-size beds, a really huge comfort room, a mini bar, a private porch, an LED TV with international channels, and other standard hotel amenities.
Dakak is a huge property. Scattered in the area are swimming pools, themed restaurants, golf course, adventure zone, a fine white strip, and multiple array of accommodations for budget and luxury. The garden suites are targeted for the upper spectrum.
Dapitan City Tour
After the check in, we were called for our next activity, the Dapitan City tour. We were a day late, so we were taking part only for the second leg of the tour. The first leg, by the way, was a property tour with a side trip to Gloria's Fantasyland.
Anyway, the tour did not disappoint. It started with a downstream River Cruise that commenced at Barangay Burgos and terminated at Inato Lang Restaurant. The peaceful ride was seasoned with jovial and serene music mix, awesome riverside sightseeing, and luscious Pinoy launch.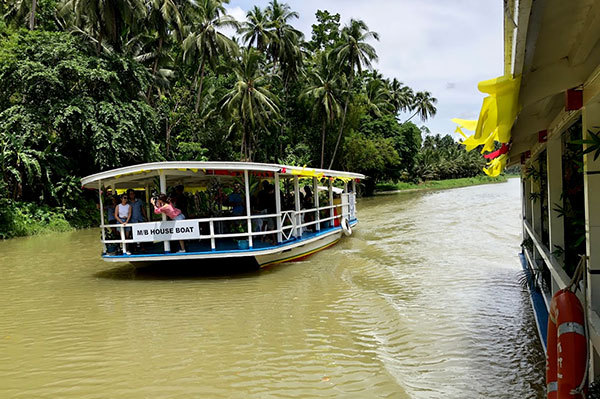 After the cruise, we headed to the landing site of the National Hero, Dr Jose Rizal when he was exiled to Dapitan City way back July 17, 1892. The landing site was christened as Punto de Desembarco De Rizal en Dapitan. You don't need to remember that, I guess.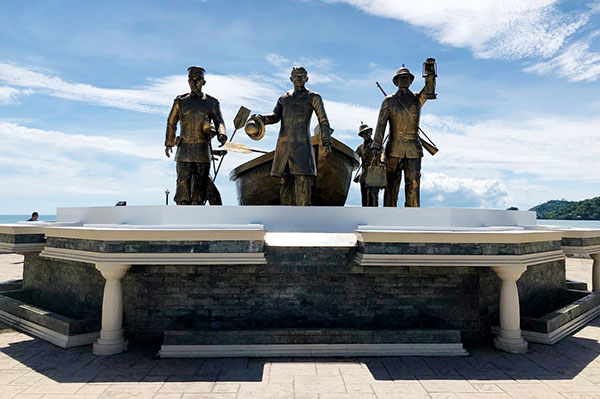 We headed to Saint James Church next. Aside from the fascinating murals on the church ceiling, the relief map of Mindanao in front of the church was another interesting feature. It was made by Rizal himself.
From Saint James Church, we visited Rizal Park and Shrine, which is a testament to Rizal's life and works during exile. The compound hosts the replica of Rizal's clinic and houses, as well as his water distribution design. A modern museum with various artifacts and documents about or relating to Jose Rizal stands near the entrance gate.
Our visit to the shrine culminated our Dapitan City tour. After that, we headed back to the resort.
The Estival Circus
We finally had a time to rest. When I got a chance, I dozed off to gather some adrenaline to endure the long day.
The primary reason why we were there was to grace the Estival Circus, a beach party hosted annually by Dakak Park and Beach Resort. The fifth year of the festival featured a beach body competition and a local band concert. Sponge Cola was the guest that time. DJs Clyde Harris and Kitty G crafted fascinating music mixes that made the beach a lot wilder.
The Spa at Villa Angelina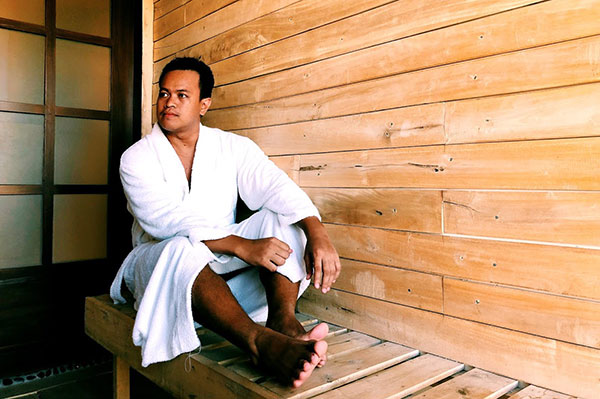 The following day, we pampered ourselves with a luxurious treat at The Spa. The refreshing jacuzzi dip, the relaxing sauna bath, and soothing massage coalesced perfectly to give us an awesome experience. The service and the politeness of the crew were top notch as well.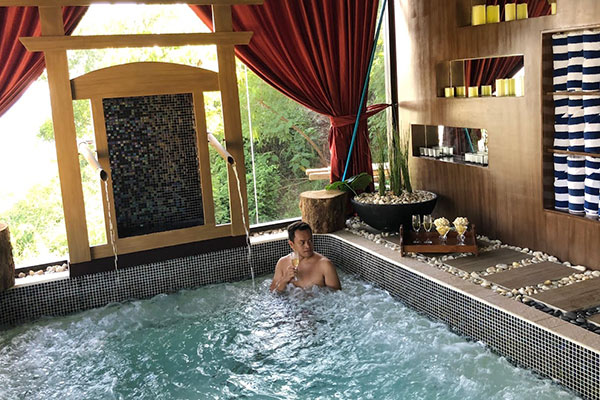 How to get there
Whether you just want a staycation or an adventure, Dakak can tailor an experience for you. If you want to experience both fun and serenity in one place, visit Dakak Park and Beach Resort now.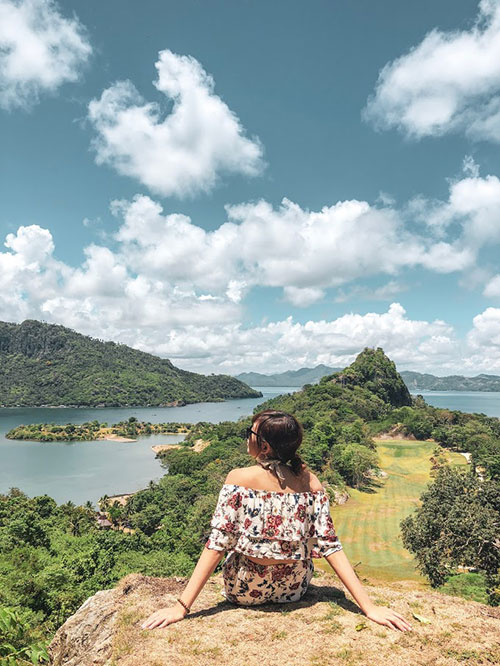 Flights from Manila are available daily to Dipolog. Booked guests get complimentary airport transfer.
Ferries from Cebu and Dumaguete are also available. You may arrange your pick up from Dapitan City port prior to your travel dates.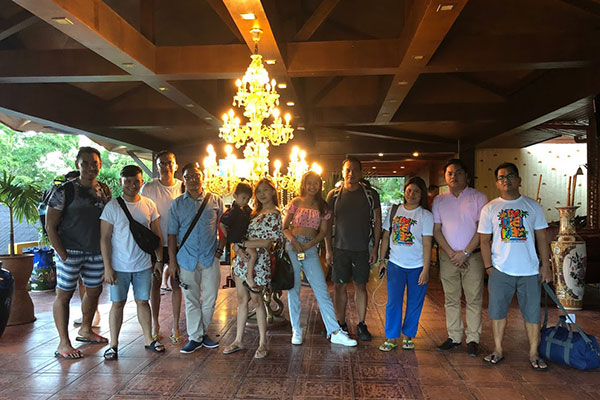 Booking a stay
You may book your room at Agoda.com or contact the following information:
Phone Number: (065) 918 8000
Fax Number: (065) 918 8010
Email: onlinedakak@gmail.com
Website: http://www.dakakresort.com