Each boat can carry a maximum of five guests. We carefully sat on our respective slots, with our seats at heel level. A watchman was seated in front; our guide was positioned at the end seat, while the captain stood near the rear bow.
Since there are no outriggers, it shook a lot when we started hopping in. However, as it started moving, the boat was steady and smooth. The bumps and shakes on the rapids were the most anticipated. That feeling brought by sudden adrenaline pump when you are abruptly tossed is something to look forward to.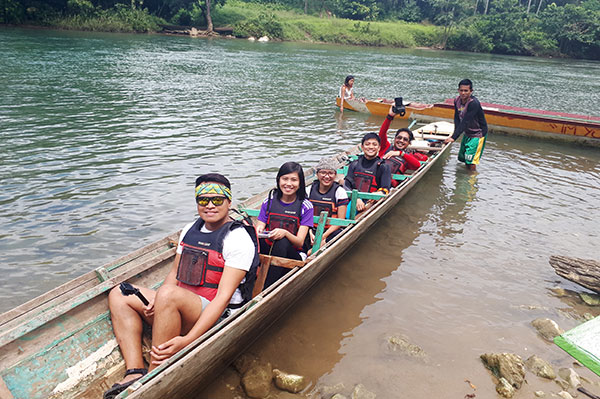 TORPEDO Extreme Ride at Ulot River
TORPEDO, an acronym for Tour guides and boat Operators for River Protection and Environmental Development Organization, offers an extreme boat ride that traverses the scenic portion of Samar Island's arterial river. The ride covers roughly 10.5 kilometer of the 90-kilometer long Ulot River. The boat is motorized, making it fast—cutting the water like a torpedo—where it got its name.
Being surrounded by a protected landscape, the chances of spotting wild fauna are high. Not to mention, Samar is the host of the Philippines largest lowland forest, and Ulot River runs through it. Imagine the scope of biodiversity. We encountered a heron, various species of birds, a monitor lizard, and many more.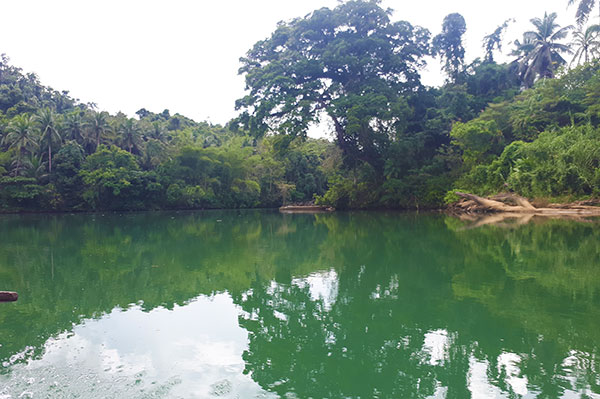 From the jump off, we crossed more than 10 rapids, and on each rapid were water splashes and strong bumps.
Adventure-packed Activities at Deni Point
We reach Deni Point after 20 minutes. The narrow water passage and the strong downward flow make Deni Point impassable, thus, making it the end point of the ride.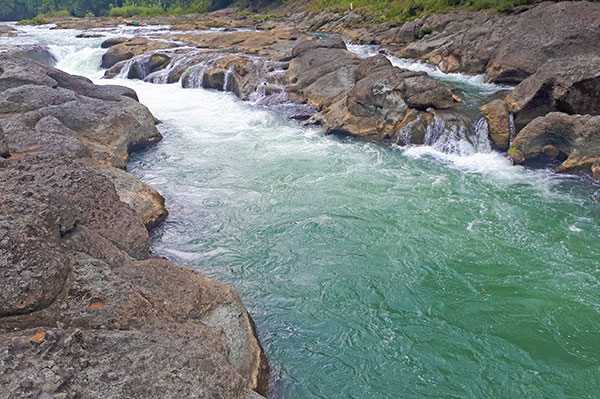 The depth and the rock formations around Deni works perfectly to give every visitor as good taste of adventure. You can do cliff diving, get carried with current while your group formed circles, or resist the flow at the edge of the cascade. The place is ideal for picnic too.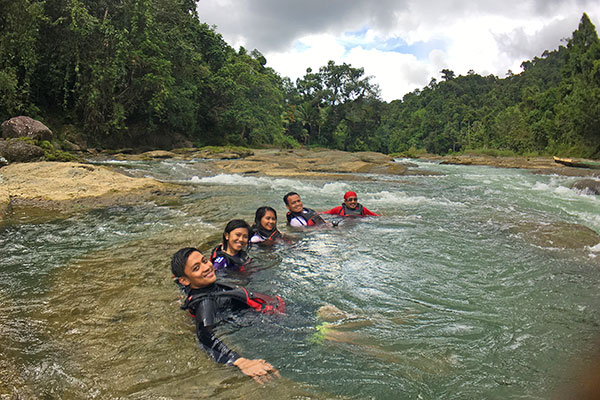 The tour allocates up to two hours to enjoy Deni Point.
Using the same boat, we went back to the jump off. And since we were going upstream, the ride became a lot exciting and thrilling.
Need a clue, watch the video below:
How to get there
From either Cebu or Manila, you can either take a flight to Calbayog or Tacloban.
Cokaliong Shipping Lines travels to Calbayog from Cebu at 7:00PM on Mondays, Wednesdays, and Fridays, and then arrives at around 8:00AM the following day.
Sea Cat, on the other hand, has daily trips to Calbayog from Cebu. The fast craft leaves Cebu at 2:00PM, and then arrives in Calbayog at 07:00PM of the same day.
From Calbayog, hop on a van to Tacloban, and then alight at Buray junction (Petron Gas Station). You can also take any public transport to Catbalogan, and then transfer to a bus or van bound for Tacloban.
If you are arriving via Tacloban, take a van to Catbalogan, and then alight at Buray Junction.
From Buray junction, you can wait for a bus to Taft or Borongan, and then alight in front of the TORPEDO office in Sitio Campo Uno, Barangay Tenani, Paranas. Since the bus is not that frequent, you can alternately hire a tricycle at the junction. The tricycle fare is ₱50/way. If you are a bigger group, you can also rent it for ₱500 for the two-way trip.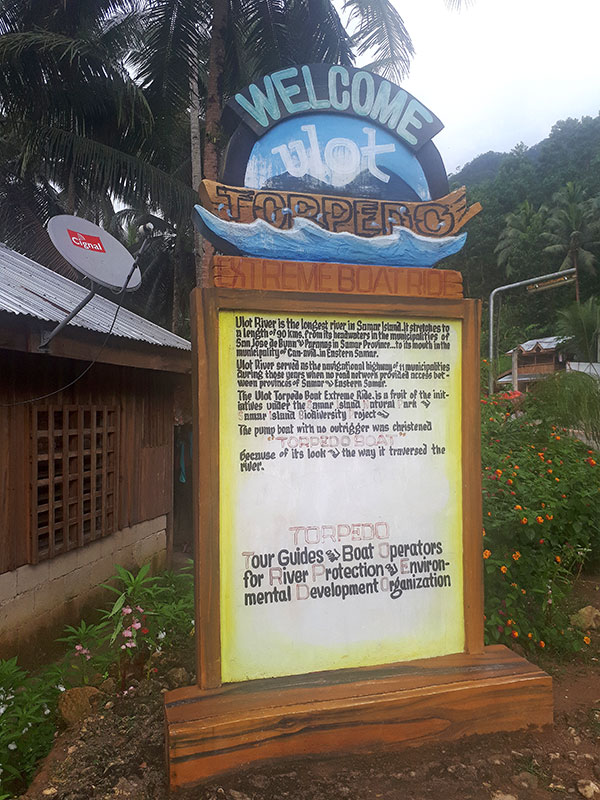 Note that buses in Samar are rare and unreliable when it comes to schedule. Thus, the transport services you can trust are vans or vhires. However, if you take the van, you have to pay the entire route, even if you drop midway. This is just a small compromise if you are in a hurry.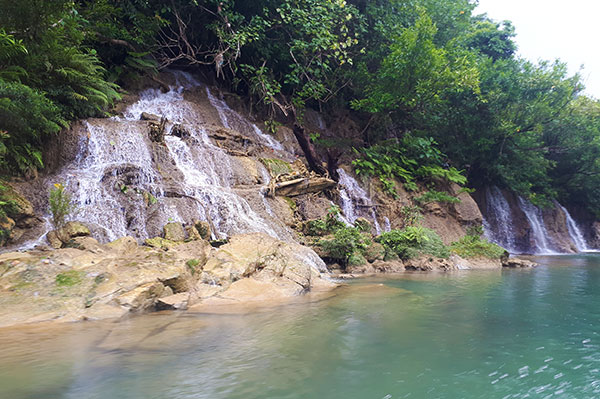 If you are coming from Kalanggaman Island, return to Palompon town Proper, take a van to Tacloban, and then transfer to another van bound for Catbalogan.
If you arrive via Biri Island, return to Lavezares town proper, take a tricycle to Allen, and then hop on a van to Tacloban. Make sure that you alight at Buray junction.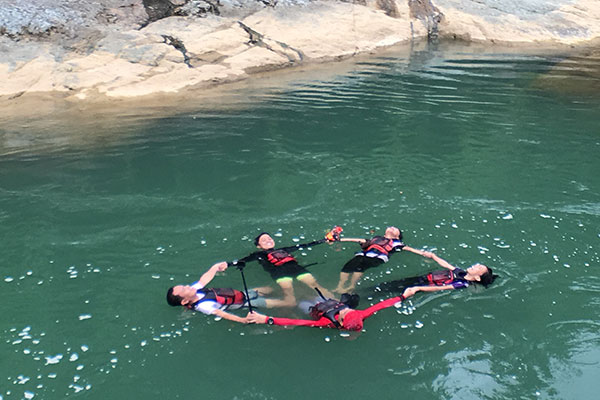 Where to stay
As of this writing, there are no homestay that is close to jump off. Your only option is to spend a night in Catbalogan, and then travel early to Buray the following day.
When in Catbalogan, Sir Joni Bonifacio of Trexplore offers affordable homestay. A bed starts at 250/head per night of stay.
You can complete the TORPEDO extreme ride in half a day, so you can proceed to your onward destination immediately after.
Tips, Notes, and Reminders
The TOPEDO Extreme boat ride will cost you ₱1,825, and that is good for a maximum of five guests.
Plan your itinerary wisely. Vans are usually full, and it is not easy to hop in, especially if you ride midway. Buses are unreliable.
Bring enough cash. The closest ATMs are only available in Catbalogan.
You can bring food and snacks. You can stay up to 2 hours at Deni Point.
Sun-protect yourself. That is a 10-kilometer boat ride.
The ride will be closed on extreme rain and extreme drought. You can contact Samar Island Natural Park (SINP) to check for availability or book your tour through these numbers: +63 918 223 5586 or +63 926 702 0590. You can also contact the following numbers to reserve:

TORPEDO: +63 930 119 2882
Eugene: +63 948 340 1458
Jomar: +63 946 854 0808

When you are already in Samar, you can also visit Trexplore The Adventures, and then join their tours. They offer three-day cave connection in Calbiga, Crystal Cave spelunking in Catbalogan, Canyoning to Panipisakan Falls, and many others.
This article was first published on December 05, 2017.