When you think of Surigao del Norte, Siargao immediately comes to mind. When you think of Siargao, there goes surfing. But Surigao del Norte or Siargao isn't all about surfing. There are a lot of things to do in the northeastern province of Mindanao Island. That is aside from gliding with the waves. Below list is quite handy.
Spend Some Good Time in Mabua
With just 10-15 minutes away from the province's capital, Surigao City, you can enjoy the clear waters of Mabua Pebble beach. However, instead of sand, you will experience a rocky shore, as the name suggests. This will desaturate you from the very usual sandy beaches, I guess.
[To know more about Mabua Pebble Beach, Visit my Article entitled: "Mabua Pebble Beach: Not Your Ordinary Beach in Surigao City"]
Get Filled with Seafood and Barbecue Feast
Walk along the boulevard in Surigao City and you will see a lot of eateries offering barbecues and inihaw (grilled meat/fish). With a cup of rice and hot soup, your food cravings will be complete. Try SamePlace Grill for a budget-friendly meal. The spider shell (saang) in barbecue sauce is also a must-try in Islands Seafood Restaurant.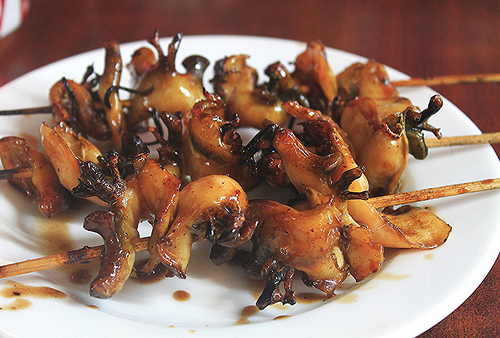 Mingle with the Locals at Day-asan Floating Village
They call it a little Venice but you won't see any concrete structures submerged in freshwater, instead, you will find stilt houses and logged bridges. Unlike Venice, it did not sink over time – the villagers chose to erect their humble abodes in the water. Since the community is surrounded by mangroves, their homes are protected from ocean rage such as storm surges.
Beach Bum 'till you're Sun-roasted in General Luna (GL), Siargao
Siargao is nearly 3 hours by boat via Surigao City or 1.5 hours by plane via Sayak Airport. From Dapa Port or Sayak airport, you can take either a habal-habal, tricycle, or passenger vans to General Luna. Walk towards the shore and enjoy the view of the white beach with shallow waters. Beach bumming in GL is absolutely free of charge.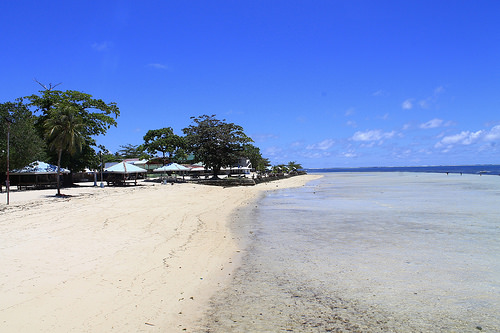 Take a Long Dip at Magpupungko
You can rent a habal-habal to Magpupungko Beach in the municipality of Pilar from General Luna and this usually takes more than an hour. Magpupungko beach isn't the scene stealer here but the tidal pool on its northern end. It features amazing rocks formations and emerald-clear natural pool which, of course, is perfect for swimming.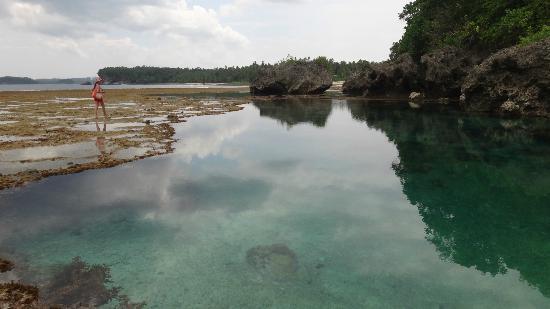 Surf and/or Witness a Great Sunset
If you are an experienced surfer, then Siargao is the best place for you. However, if you are still on the early stage of the learning curve, leave the surfing to the professionals. Just settle comfortably in the observation deck and watch every surfer do the trick. You can also wait until sunset and witness how the sky changes colors.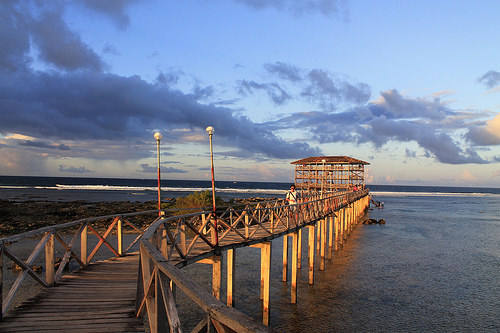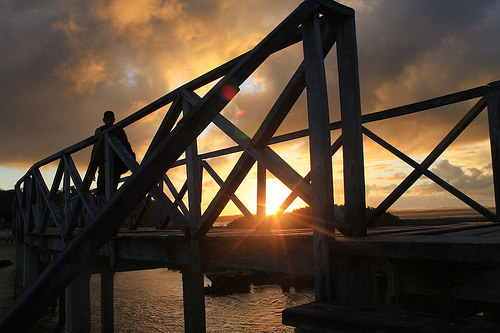 Siargao Island Hopping – Get a Touch of the Naked, Daku, and Guyam Islands
You can rent a boat at General Luna and explore the three amazing islands that floats just off the coast of the town. Your first stop will be Naked Island. Bring some snorkeling gears for you to make the most of your stay in this bare island.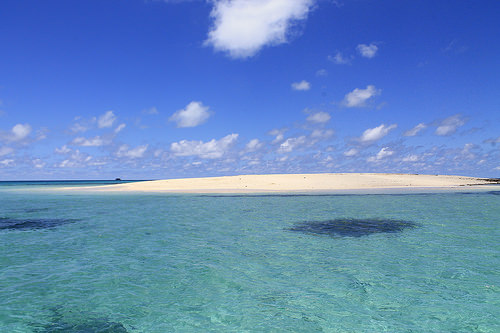 Your boatman will bring you to Daku Island next. Spend some good time with friends while waiting for your lunch to be prepared. You'll just need to shell out ₱50/kg as cooking fee.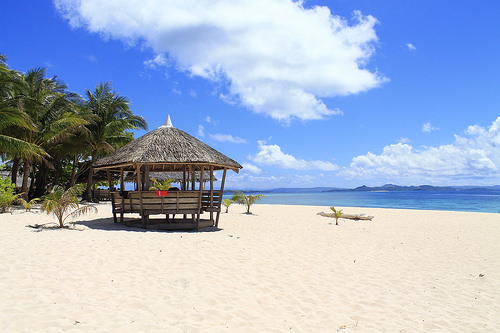 The last stop of the island hopping is Guyam Island.
[To know more about how we spent our island hopping tour in Siargao, visit my article entitled:"The Naked, Daku, and Guyam Islands: Siargao Island Hopping"]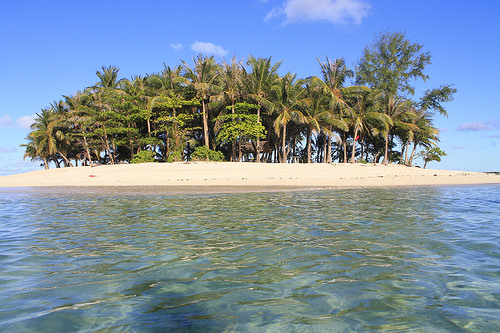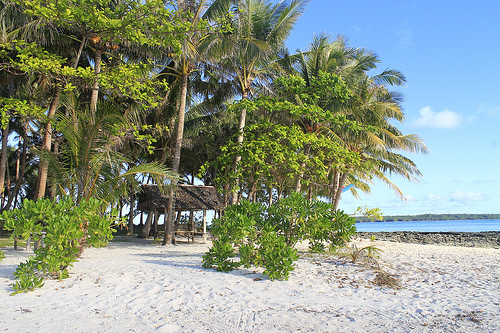 Explore Sohoton and Tojoman lagoons in Bucas Grande Islands
Lastly, to complete you tour in Surigao del Norte, don't forget to hop to Bucas Grande Islands and explore the enchanting lagoons of Sohoton and Tojoman. The best time to visit is during the mating season, which is June, that if you really wanted to see the sting-less jellyfishes that swim around Tojoman Lagoon.
Sohoton also offers spelunking and cliff diving.