Roxas City in Capiz is the country's seafood capital but Surigao City also has the right to brag. There are lot of restaurants in the city where you can taste variety of seafood dishes. One of them is Islands Seafood Restaurant. Located along Rizal Street in the smack of the city, the Islands Seafood Restaurant offers several selections to satiate your shell and fish cravings.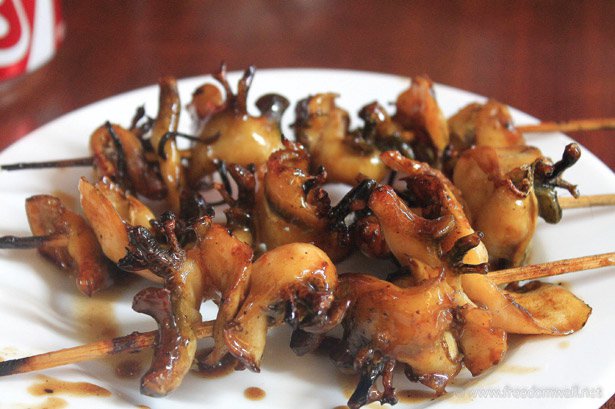 I was long been craving for the taste of Saang or spider shell. It is a childhood favorite, so, when I learned that the restaurant has saang dishes on their menu, I got really excited. At long last, I can savor the mildly sweet and tender meat of these rare snails.
I liked it stewed but a friend suggested to try the barbecue version. It was a bit chewy but I understood it – quick heat caused its meat to become gummy. It wasn't disappointing though. The special barbecue sauce enhanced the natural flavor of the shellfish and I enjoyed it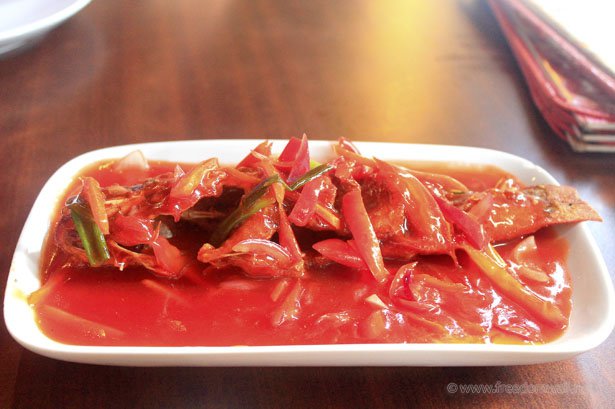 We also had a plate of Sweet and Sour lapu-lapu and tasty pinakbet.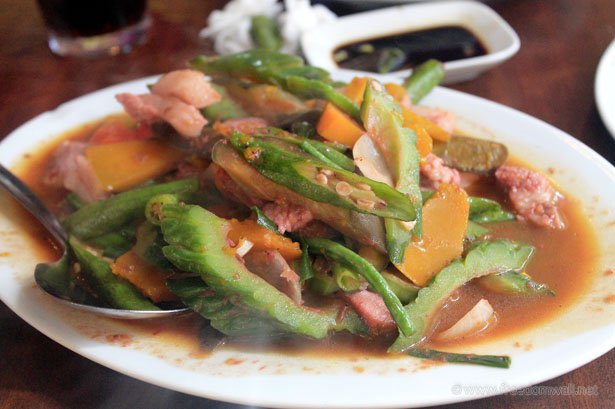 Guests also talk about kalderetang kambing (chevon stewed in peanut sauce), garlic fried shrimp in butter, and sinigang (sour stew).