We arrived in Butuan late at night after our tour in the islands of Siargao and Bucas Grande. Though tired and sleepy, we still went out after checking-in to our accommodation to look for a place to eat. We did not mind what place it may be as long as we can sate our hunger the soonest.
We found out that a Gaisano Mall is nearby so we boarded a trike to reach the place. Along the way, we passed this eatery with thick smoke on its side (kitchen area). We were curious but we continued to Gaisano and thought of going back afterwards to check the place.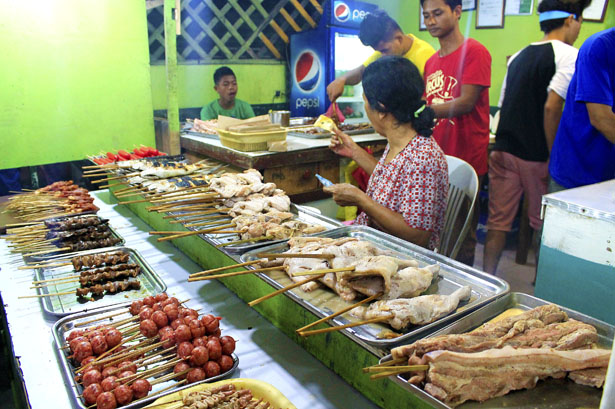 After few strolls in the mall, we returned to the smokey place, Pina's Barbecue. Then my friend suddenly remembered that one of his colleagues suggested to check it out prior to our trip. Good thing that we found it, though unintentionally.
It was jam-packed with patrons, mostly locals. We observed a bit on how things work. Customers had to pick from the trays in the counter and handed them to the 'grill-boys' (the guys who do the cooking). During our turn, I picked the very affordable barbecue (laman) that costed ₱3.00 per stick, intestines (isaw) for ₱2.00 per stick, and chicken gizzards which, I guess, at ₱5.00 per stick.  I handed mine to one of the 'grill-boys'. To avoid lost orders, I remembered the guy who took care of my picks and did constant follow-ups.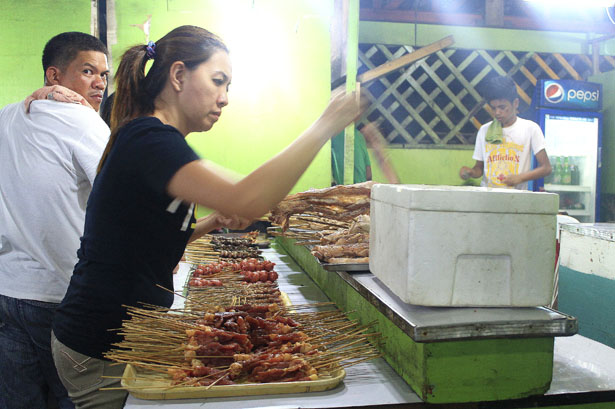 To temporarily forget about the hunger, I checked on how they cook our orders. They have this long grill, with embers of coconut shell coals below the metal gridiron – where the sticks of meat were laid. It created an appetizing aroma of oil, spices, and burnt meat. I didn't really forget my hunger though.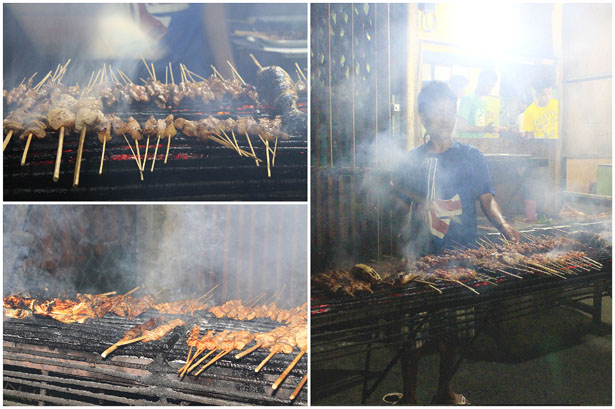 The long wait was over and I had my orders cooked. I also added hanging rice or pusô (traditionally cooked rice inside a weaved coconut leaves) to make it a complete meal. That night was fairly solved with a cup of fish tinola soup and a bottle of cold soft drink.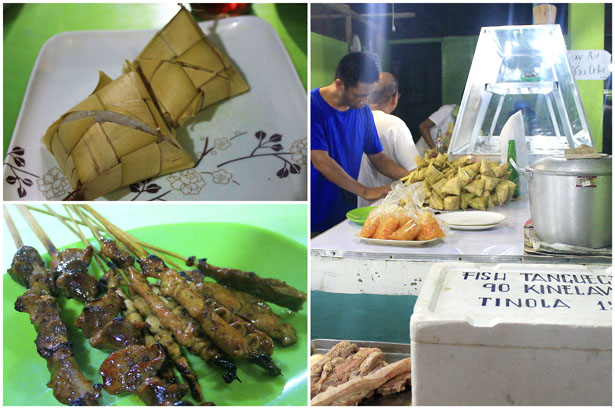 You can check Pina's Barbecue along T. Claudio Street near the corner of Jose Rosales Avenue and just across Gaisano Mall Butuan.