Web hosting control panel is a graphical user interface (GUI) which contains tools designed to simplify the process of hosting a website. These tools are generally group according to purpose and will depend on your hosting provider's control panel setup. Usually, they are file and domain management tools, settings, stats and monitors, and databases.
The file and domain management tools contain links to your File Manager and to your DNS Manager. The File Manager allows you create, edit, and upload files to your website. This also allows you to set permissions (read, write, or both) to your directories or folders. If you wanted to install third party applications (like WordPress, Joomla, Drupal, etc), you can also do it using file manager. Some web host offers quick installations – take it if you are new to web hosting.
You can utilize the DNS Manager tool if you buy your domain along with your hosting plan. If you hosting provider is different from your domain registrar, you can set your name server to your hosting provider's name server to activate the DNS Manger tool in your control panel. To know more about DNS Manager, visit my other article focused on DNS management.

The file and domain management tools group may also contain SSL Management tools (if you install SSL certificates in your website), Cron Job scheduler (activate only if your scripts require to), sitemaps, and Java FTP Client (a java-based file manager which allows file transfer to and from your PC's folders. GoDaddy offers this tools).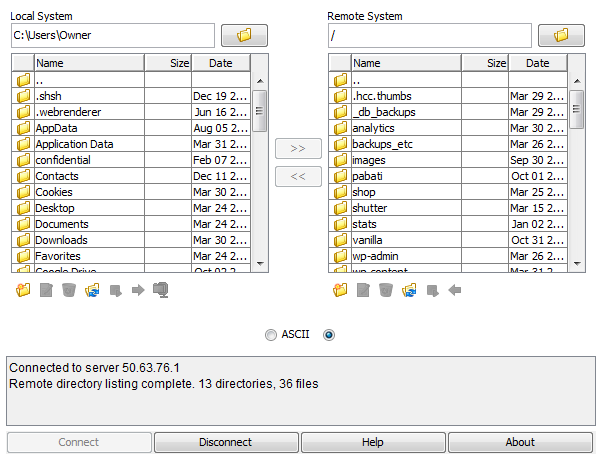 Settings Tools group allow adding FTP users, adding domains to be hosted and subdomains, and activating SSH (if offered by your hosting provider). FTP Users is a tool for you to add FTP users and set individual access level. For instance, you can create a user that can open a certain folder only or a user that can access your entire hosting directory. Please take extra caution in using FTP since this is a not a secured file transfer option.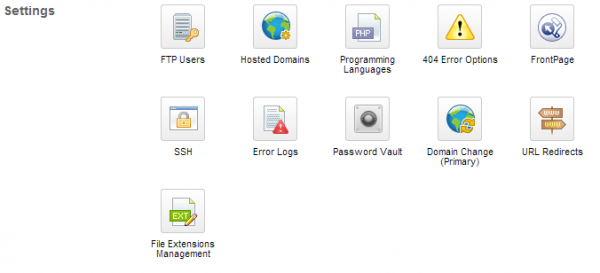 Hosted Domains tool allows you to add subdomains or add another domains in your host. Depending on you hosting plan, you are allowed to host multiple website. If you are not allowed to host multiple websites then those domain you add will just point to the same website.
Stats and Monitors section includes tools that will tell you your bandwidth usage, disk space consumption, and your web or traffic stats. If your hosting plan offers limited bandwidth and disk space, then this section is helpful to you since this will let you know your sites' performance and when to upgrade.
Lastly, the database section allows you to add new, delete, and manage your existing databases. This also contains links to your SQL server and your access information to your database. Database backup and restore options can be found in the database section. A must do before doing any changes to your existing databases is to have a backup.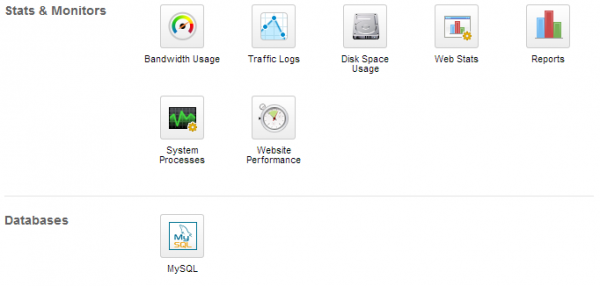 It is also in your control panel where you can find your server details like your host's IP, operating system information, and your absolute hosting path. You can also ask these information from your hosting provider if they are hidden.
If you are a beginner and has little knowledge regarding hosting and domain management, I suggest you to buy your domain along with your hosting plan to have a centralized support and select a good company where you can entrust both your domain and website.
Every hosting provider has their own control panel and your control panel may be different with mine so if you have question, just leave a comment below and will try my best to provide you answers.