Friday morning on the third week on January 2013, I had all my things packed. I still needed to go to work the night after that, so to avoid the frustrations of leaving important stuff behind, I settled to only two packs – a sling bag for my camera and a backpack for others.
I arrived at the office and hour earlier than the start of my shift – of course that was due to excitement. Take note, I changed shift so that I can leave at 5:00AM, enough to catch my 7AM flight.
It is a habit to check my camera's memory and battery the moment I arrive at my workstation when I have trips after my shift (I don't have the time to do it at home). Memory card, checked; but the battery was nearly drained. I brought out the charger then plugged it on.
Time passed, I got more excited and could hardly concentrate with what I was working. I lost focus a bit and I spent most of my attention on time check.
Fifteen minutes before 5:00AM, I couldn't contact Ken, my office mate assigned on the other floor, who was going with me. You may find it odd but I didn't have his cellphone number. My last resort was the office communicator, however, he was offline. Panic? No – I contacted someone I knew who surely had his contact number.
Good, it wasn't too late. It was few minutes passed my target time to leave the office when I texted Ken for us to meet downstairs. I shut down my PC, placed my camera back to its case, and carried it with my backpack.
We took a cab and arrived in the airport just in time. We met with the others and checked-in, then took a light breakfast after that.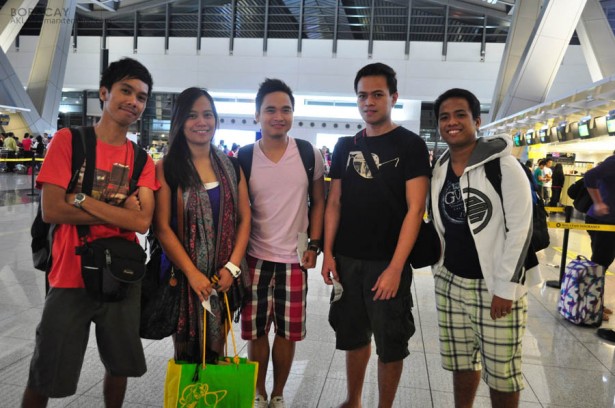 We were only seven but we took three separate flights – me, Joana, Christian, and Analyn got in the first batch; Marx and Ken rode the second flight; and Chef Vanessa followed after few hours.
After touch down at Godofredo P. Ramos Airport in Caticlan, I brought out my camera to start my travelogue documentation. And then…Oh No!!!!!!, where is the battery?!!! Then I realized, it was still plugged in the outlet below my desk. That time, I worried for two things – I might burn the whole building with an exploding cell and might lose the opportunity to capture the fun with my lens. Where could I get/borrow/buy a new or old but functioning battery.
'Twas nearly 8:00 o'clock on a weekend morning so I doubt that someone stayed in the office. I still tried to call potential officemate who usually stayed late in the office. And yes, I was lucky Teddy was still there so I asked him to unplug the charger and keep the stuff with him.
I was a little relieved learning that I still had an office to come back to after the vacation but, I couldn't completely get rid of the frown. It was very disappointing and my day was almost ruined by that forgotten battery. Since I do travel logs, I value photos equally with experience.
What made it more heavy for me were the teases. And what made it a lot heavier were the accommodation and the sceneries – wherein a mere look wasn't enough, that I always wanted to take a realistic photo of it.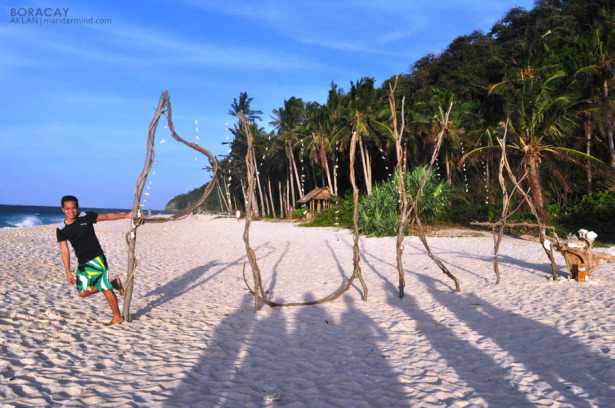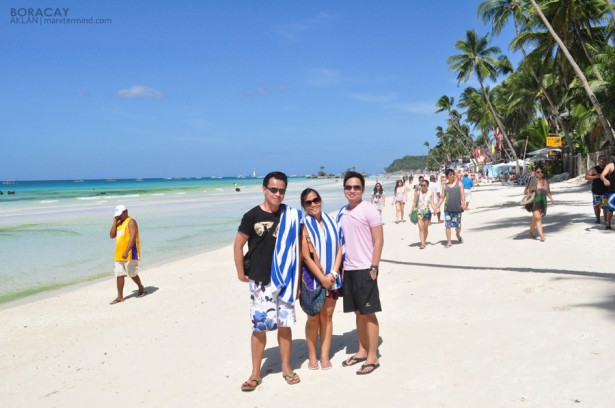 Finally, I hadn't realized that I was enjoying and totally forgot about my non-functioning camera. The white beach, the meals, the paraw sailing, the fly fish, and the night life were the things that turned that frustration into fun.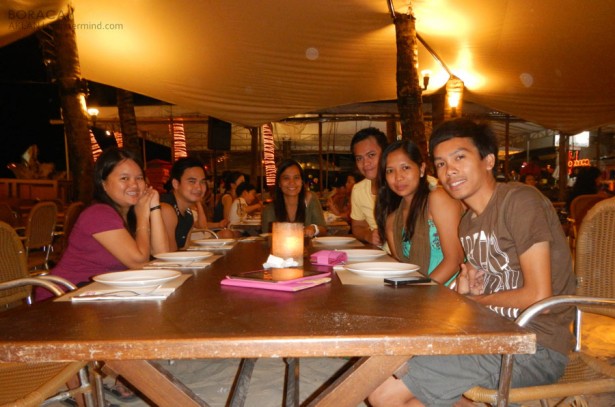 I must also not forget to mention how hard Marx's head was. I bumped into his during our fly fish session – the reason why I let go and fell and almost lost my consciousness. The dizziness and pain lasted for hours while the swelling costed me days.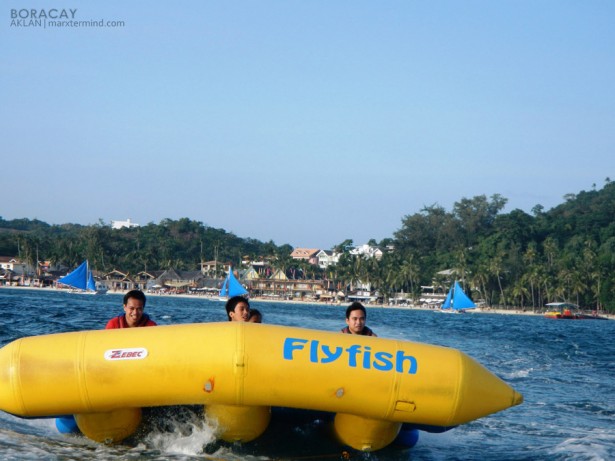 I was a little disappointed when we hadn't tried to jump in the cliffs of Ariel's Point, my most anticipated. We scheduled the activity on our second day but the organizers cancelled the trip due to the rough sea.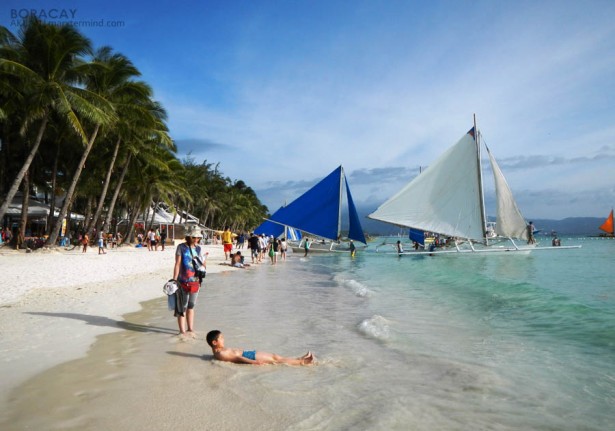 Thanks Marx for the Photos.☺