Alta Vista de Boracay is a 4-hectare property situated in the hillside of the northern Boracay Island. In such elevation, the condotel shows "the other side of the island paradise", displaying the picturesque and breathtaking view of the surrounding greenery and waters from the distance. Inside, is a unique class of comfort, space, and elegance.
A friend won a one night, 4-star accommodation and I was lucky to be invited with the group to join him. We received welcome drinks, got a comfortable studio suite experience, and a complete access to amenities.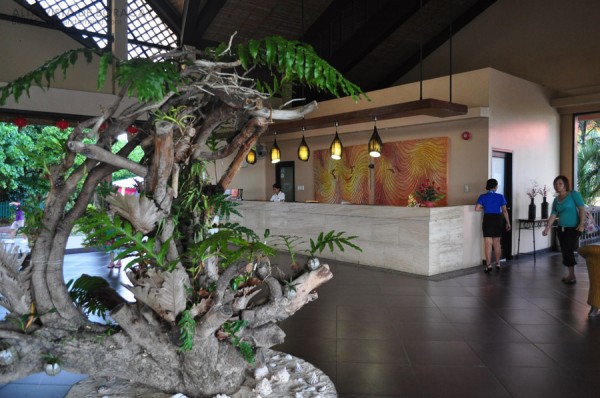 The studio suite (42 sq.m) comes with a private balcony/terrace, two queen-size beds, and basic hotel facilities like cable television, air-conditioning unit, hot and cold shower, personal refrigerator, dresser and closet, hairdryer, coffee/tea maker, microwave oven, safety deposit box, and dining sets.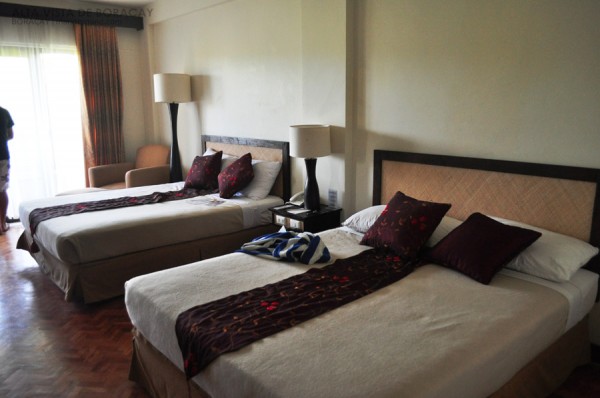 The hotel also offers a larger (62 sq.m) loft side (2-level) accommodation which is equally equipped with studio suite but with added features like living room and can house 6 persons.
Outside is a well-landscaped site featuring cluster of 17 elegant buildings offering a total of 500 suites (studio and loft combined). The infinity pool spiced the relaxing feel of the open-air reception while the restaurant is just few steps away.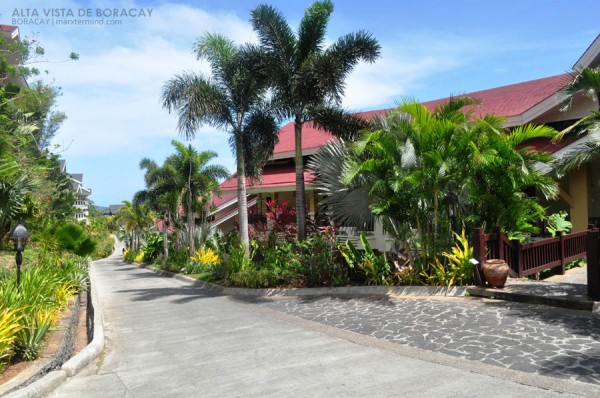 The site is quite distant to main attractions such as the white beach and the D-Mall but Alta Vista de Boracay eases the distance discomfort by offering free shuttle services to Boracay's top spectacles. The shuttle operates only from 8AM to 12 Midnight.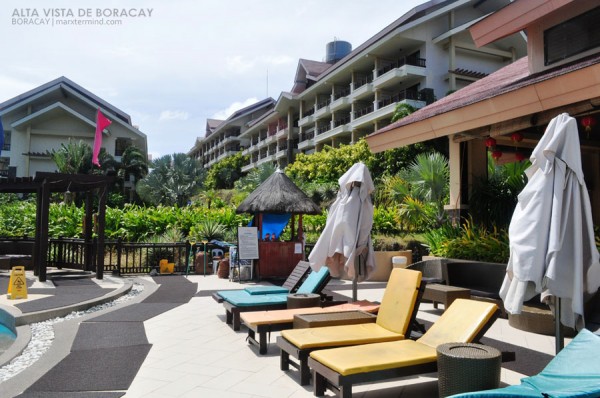 I notice some minor lapses with the services in which local customers are not given equal attention. But it is not an issue if they're giving priority to the foreign guests. Giving way, for me, is a support to the country's tourism campaign.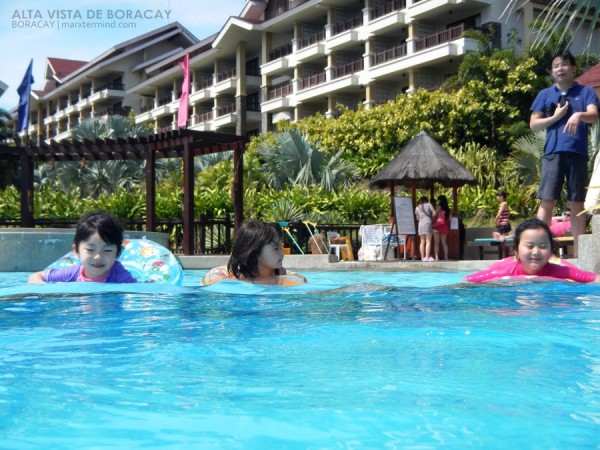 The hotel rate, by the way, excludes the cost utilities (water and electricity). This will be computed and settled upon check-out.
Book a discounted room via Agoda now.
Photo Credits: Marx of Marxtermind.com