When I was a kid, all I heard about Siquijor were tales of sorcery and witchcraft. Thus, even though we were almost a stone-throw away from the island and despite having close relatives residing to one of its growing communities, I never asked my parents to pay a visit.
When the child's mind has become mature and the adventurous genes are getting dominant, those stories have become a weaker hindrance. Just recently, I visited Siquijor all by myself.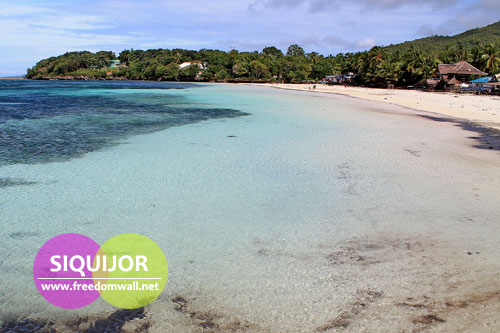 Siquijor bestows an exquisite charm. Despite being a popular destination, the island retains the rustic ambiance and the tranquil milieu. The gorgeous beaches that dot its shorelines, the stunning greens that cover the hills, the beautiful water wonders, and the antiquated churches will never get you weary on your stay.
So, if you are planning to see Siquijor soon, the guide below might help you.
How to Commute to Siquijor
Via Dumaguete City
The closest airport with frequent commercial flights to Siquijor is the Dumaguete-Sibulan Airport. Philippine Airlines flies from Manila multiple times daily, while Cebu Pacific flies from Manila, Cebu, and Davao. From Dumaguete City's sea port, you can choose either take a RoRo or a fastcraft to the municipalities of Siquijor or Larena. Fare starts from ₱150 up to ₱250 depending on the vessel type.
Via Cebu City
There is a Cebu-Dumaguete direct bus from Cebu City's south terminal. The earlieast schedule is around 7:00AM and leaves every 1 hour & 30 minutes until 1:00PM. If you won't be able to catch this trip, take a bus that travel to Liloan or Bato. There are RoRo and fastcrafts from both Liloan and Bato port to Negros Oriental. The port of arrival is either Tampi or Sibulan where you can easily wait a bus or multicab along the highway to Dumaguete City. From Dumaguete City, follow the instructions above.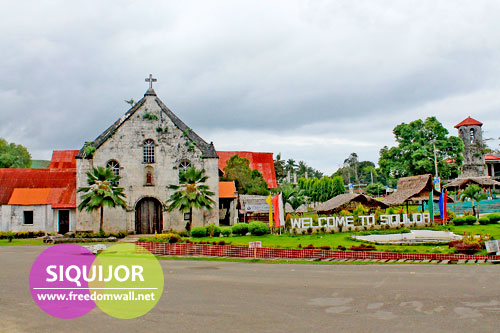 Maayo Shipping offers direct trip from Liloan Port in Santander to Larena Siquijor. The ferry leaves Liloan Port at 10AM. Return trip leaves Larena at 05PM. Note that this route is sometimes cancelled. Make sure that you contact Maayo Shipping (+63 917 710 7080) in advance to check if there are sailing cancellations or not.
The faster option from Cebu is to hop on a plane. AirJuan flies to Siquijor from Mactan-Cebu International Airport multiple times a week. For more information, see the airlines website. Chartered (non-scheduled air taxi) flight from the General Aviation Terminal of the Mactan-Cebu International Airport to Siquijor. This is offered by Midsea Express using BN 2A-21 Islander plane. The fare can be divided between 8 passengers (max). You can contact Midsea Express via: (032) 512 4241, (032) 495 6976, or +63 949 894 1129.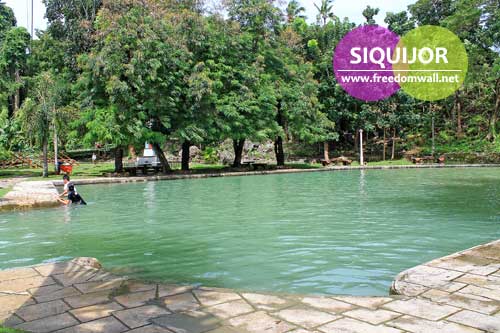 Where to Stay in Siquijor
If you visit Siquijor during summer, I advise you to book your accommodations in advance. Top hotels in Siquijor like Coco Grove Beach Reasort, Salamangka Beach and Dive Resort, Blue Wave Inn, Casa de la Playa Beach Resort, Princesa Bulakna, etc. are available for booking in Agoda.
If you visit on a regular non-peak day, you can always hire a trike to look for a good place stay.
When I visited Siquijor, I stayed at Princesa Bulakna Resort and Tori's Backpackers Paradise Inn.
Princesa Bulakna Resort
Booking: www.Agoda.com/PrincesaBulakna
Rates: *As of January 2015
Polynesian Cottages ( Standard Room )
₱950 w/o breakfast
₱1,250 with breakfast
Polynesian Cottages ( Family Room )
₱2,000 w/o breakfast
₱2,300 with breakfast
Princesa Kiram Suite ( Superior Room )
₱2,600 w/o breakfast
₱2,900 with breakfast
Extra Mattress
₱250 / pax
Day Tour Package
₱3,000 for a group of 5-15-pax
Evening Swimming (inclusive of dinner and use of amenities)
₱500
Van Service Pick Up/Send Off
₱2,000
Tori's Backpakers Paradise
Booking: www.Agoda.com/TorisBackpackers
Address: Maite, San Juan 6227, Siquijor Island, Philippines
Contact Number: +63 907 132 6666
Rates: Couple room starts at ₱450
Things to do in the Island
Cambugahay Falls
Sway your self across the pools created by the majestic cascades of Cambugahay. The three-tier waterfalls creates the natural pools that are perfect for you to vent out the summer heat.
The man-made forest is 60 years in the making and stretches nearly two kilometers. The forest offers comforting shades and exhibits a relaxing ambiance to all beach goers.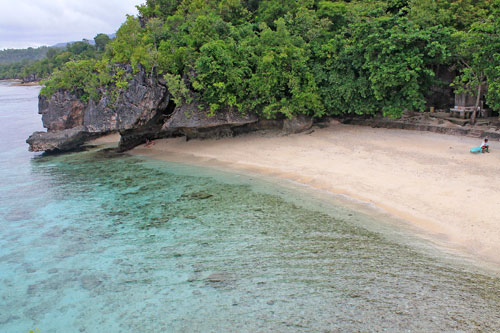 The other end of the woodland is Salagdoong Beach, which offers cliff diving platforms to satiate your thirst for adventure.
Capilay's Spring Park
You don't need to spend a lot of effort to enjoy the summer. Capilay's Spring is smack at the town proper wherein you don't need to hike for hours, walk long distances, or battle with unpaved roads.
Old Enchanted Balete Tree and Fish Spa
Believed to be 400 years old, the enchanting balete or banyan provides a good shade to visitors who have their feet cleaned by the tiny swimmers.
Cantabon Cave
Conquer your claustrophobia and prepare to get wet, dirty, and sweaty as you traverse the the dark coverns of Cantabon. To explore the cave, you must register at the Barangay Hall. With the 500-peso caving fee for three persons, you will have your own guide with free use of helmet and flashlight.
Lazi Church and Convent
Lazi Church, also known as San Isidro Labrador Parish, is one of the oldest churches in Siquijor. It seats next to an equally old and silent convent. Both are testaments to the island long history and traditions.
Mount Bandilaan National Park
During Holy Week, healers and shamans from surrounding villages converge at the mountain top. With them are herbs they collected the whole year. They prepare special mixture and perform their rituals. Guests may try their services and experience what Siquijor is really known for.
Tulapos Marine Sanctuary
As diving and snorkeling heaven, expect to see a school of barracudas, turtles, couple of reef sharks, giant clams, various species of fish and verdant corals.
Unang nilathala noong Marso 2015