The original structure of Santa Monica Church in Panay, Capiz was built in 1774 by Fr. Miguel Murguia. However, it was heavily damaged by a typhoon that struct the province last January 17, 1875. The church was rebuilt in 1884 under the supervision of Fray Jose Beloso, OSA. The church stands until today.
By virtue of the National Historical Institute Resolution No. 3, the church was declared as a national historical landmark in 1997 and on July 31, 2001, Sta. Monica Church was declared as a national cultural treasure by the National Museum.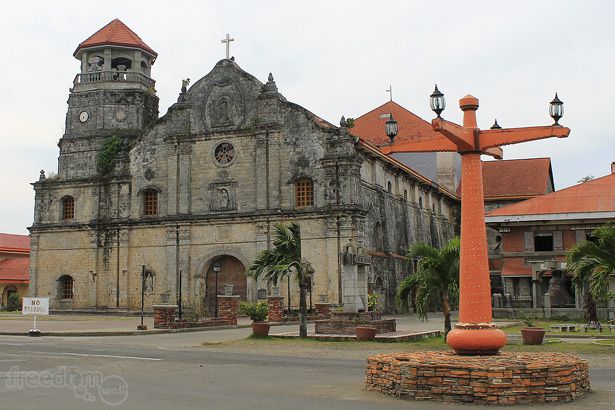 Santa Monica Church
The church walls and pillars are made of coral stones and decorated with arched and antiquated windows and column carvings of European origin. The statues of Saint Thomas, Saint Agustin, and Saint Monica flanked on the wall crannies.
The church was closed when I visited one Easter afternoon so I wasn't able to check the altar and the interior of the belfry.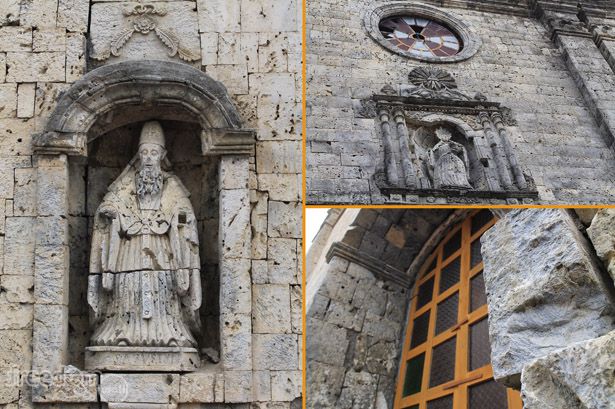 Dakong Lingganay
Santa Monica Church is also the home of "Dakong Lingganay" which literally means 'big bell'. Dakong Lingganay is the biggest of its kind in Asia which was made out of 70 sacks of coins, donated by the townsfolk. Fray Beloso, who at the time was the parish priest of Panay, commissioned Don Juan Reina to cast the bell. The bell measures 7 feet in diameter, 5 feet in height, and weighs 10.4 tons or 23,000 pounds.
The original Dakong Lingganay is located in the church's 5-story belfry while the replica was displayed beside the Museo de Santa Monica, also situated within the church compound.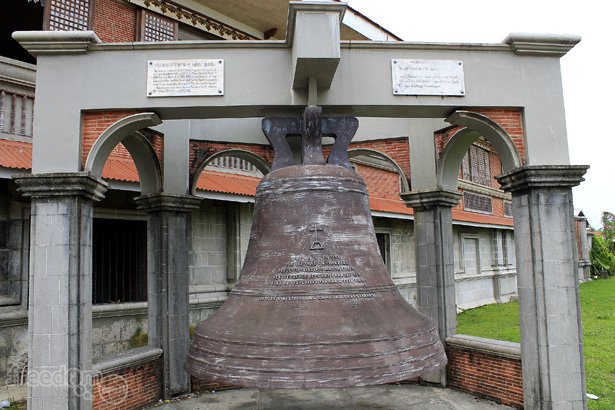 The back of the church is a convent and beside it is an old Spanish well. It still has water the last time I visited but I did not attempt to check the water quality. How will I know in the first place?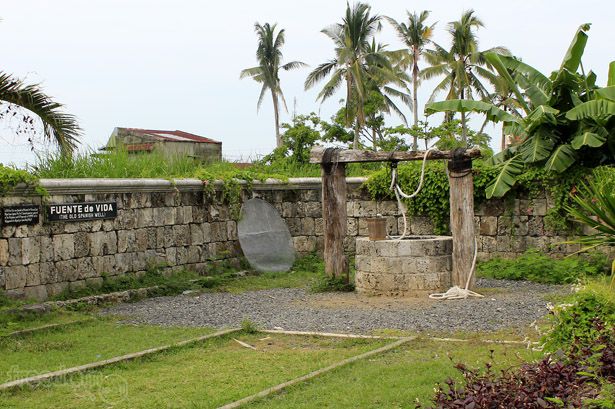 How to Get There
From Manila, take Cebu Pacific or Philippines Airlines to Roxas City.
From either Caticlan or Kalibo, board a Ceres bus to Iloilo and get off at Sigma bus stop. The fare from Caticlan is ₱215 while the fare from Kalibo is ₱107. Hop on a Roxas-bound bus or jeep from Sigma to get to Roxas City.
From any point in Roxas City, you can board a tricycle to the terminal of Panay-bound trikes. The fare from the terminal to Panay is ₱15/person and it requires at least 4 passengers for it to leave.
You can also take the Van to Pontevedra. Just inform the driver to drop you off in Panay.