After a quick tour along P. Burgos St., where the tempting sandal shops are situated, I then visited the Parish Church of Liliw. I was surprised that such a small town harbors a long piece of history. A solid proof is the church that was been there since the sixteenth century.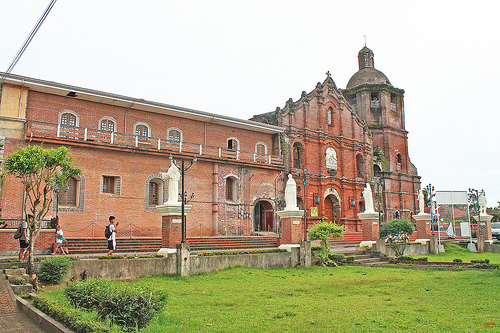 Saint John the Baptist Parish Church, also known as Liliw Church, was founded in 1605 by Father Miguel de San Lucas. The original structure was built from wood. The edifice had been rebuilt using rocks from year 1643 to 1646. However, it was partially damaged when a great quake struck Luzon in 1880. It underwent another reconstruction in 1885. Since then, the church stood as witness on how history has been molded.
I was excited to see the interior. Like any other old church, I expected to see great paintings on the ceilings and a monumental altar.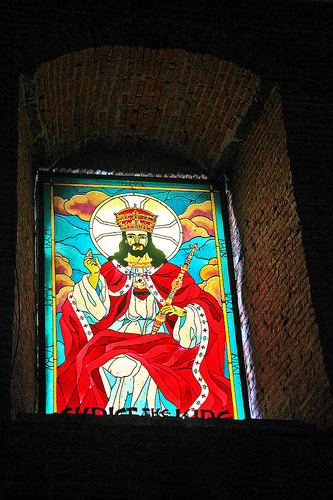 I wasn't disappointed when I got in. Instead of painted ceilings, I saw majestic glass murals on the church windows. The natural light from the outside struck an imposing luster. You will immediately notice these artworks when you enter the church.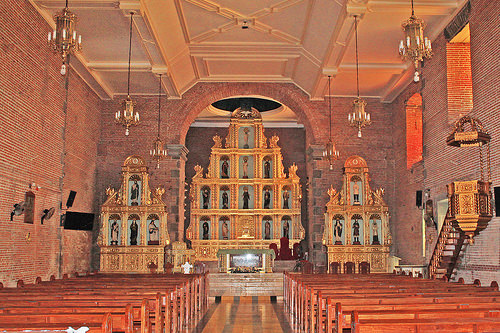 On the other hand, the altar radiates an impressive holiness. You will get to your knees and do sign of a cross when you see it. Well, that is if you are a Catholic. Remember, I am not a religious guy.
On the other side of the church sits the adoration chapel. The ceiling painting I was looking was there. Though faded, it still told one great divine story. The centerpiece was a fixed "solar" monstrance which, I guess, serves a consecrated Eucharist host. The brick walls gave an stunning contrast between the wall and the ceiling. It was also perfectly complimented with the golden highlights of the centerpiece.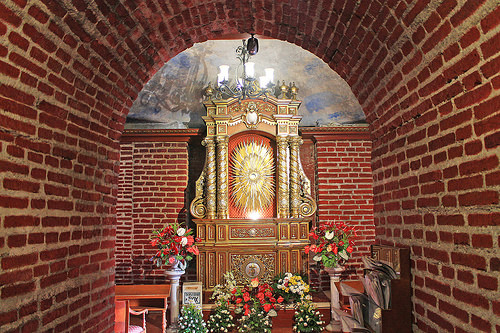 The church one of the living example of the baroque influence in the Philippines. It's brick facade stands with prominence.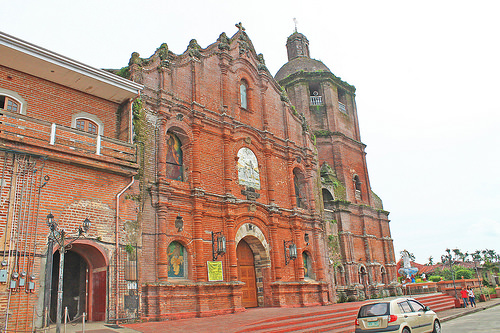 In front of the church is a line of statues of various Saints. There is also a monument of the Sacred Heart of Jesus at the center.