Immediately after checking the Underground Cemetery in Nagcarlan, I boarded a Liliw-bound jeepney. Jeepneys with San Pablo – Liliw v/v route passes in front of the monument so things were easy on that random getaway. Within 15 minutes, I set foot in the town of fine sandal makers. Jeepneys usually drop passengers in the corner of P. Burgos Street, where various affordable footwear shops are located.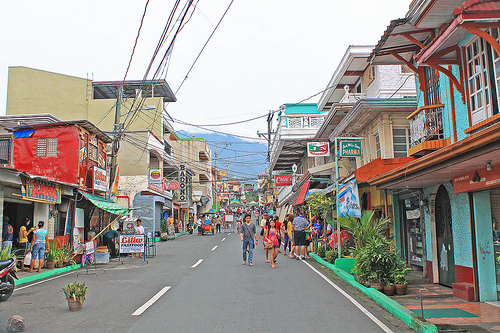 I was not there to shop. I just took the photos of the items on display with very irresistible prices. Quality sandals are sold for as low as ₱35. Good thing that I was travelling on a tight budget which reinforced my strong sense of abstinence. I was able to convince myself not to spend for some unnecessary expenses.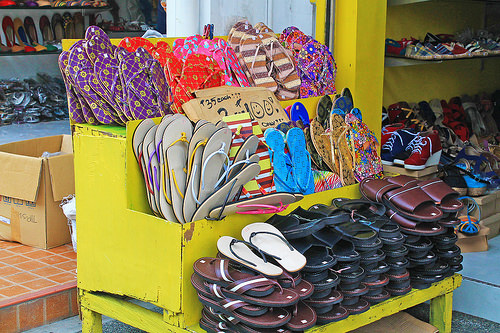 Another factor that spared me from eternal damnation were the front displays. Most of them are for ladies and I didn't have that much time to check for gents. Not having any lady companions on that visit helped a lot, either.
I continued my stroll in the entire P. Burgos stretch and they didn't run out of options – very tempting, indeed.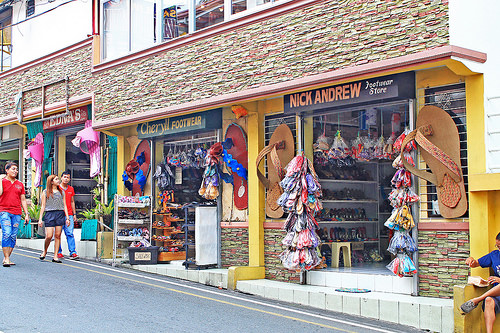 If you plan to visit Liliw to shop for yourself or even for your giveaways, make sure to bring just enough for your shopping list. Take note that, without any proper budget control, you may tend to overspend. Well, the downside is for you, however, it will be a big help to the local industry.
If you shop to resell, it will also be appreciated.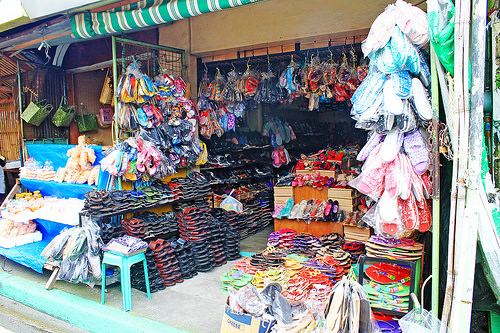 When I reached the other end of P. Burgos street, I found this small yet relaxing Liliw Plaza. I rested there for a while before heading to my next stop, the St. John the Baptist Church.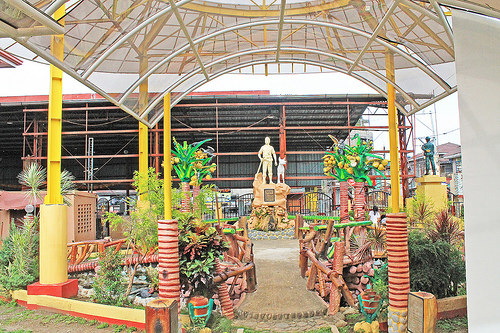 How to Commute to Liliw
Via San Pablo City, Laguna:
Take a DLTB Bus to San Pablo City or any Lucena-bound bus and get off at San Pablo bus stop.
Take a tricycle from the bus stop to the terminal of Liliw-bound jeepneys. The terminal is located along Inocencio Barleta St., just across San Pablo Cathedral.
Board a jeepney to Liliw.
Via Santa Cruz, Laguna:
Take Santa Cruz-bound bus such as DLTB Bus Co., HM Transport, or JAM Transit and get off at Barangay Pagsawitan in Santa Cruz. You can ask the conductor to drop you off on the street where you can wait for a jeep to Liliw.
Board a jeep to Liliw.