The water was rough one February morning when we visited El Nido's Hidden Beach. The waves weren't cooperative either and the rocks below it were as sharp as newly whetted knives. Out boatman, Captains Jones, advised us not to proceed. Though I am willing to take the risk, as few others did, my companions were reluctant, hence, I agreed to skip it – with regrets, of course.
Tapiutan Strait
Captain Jones slowly navigated to Tapiutan Strait were the sea is calmer. That time, I promised not to skip any spot within the placid channel between Tapiutan and Matinloc islands.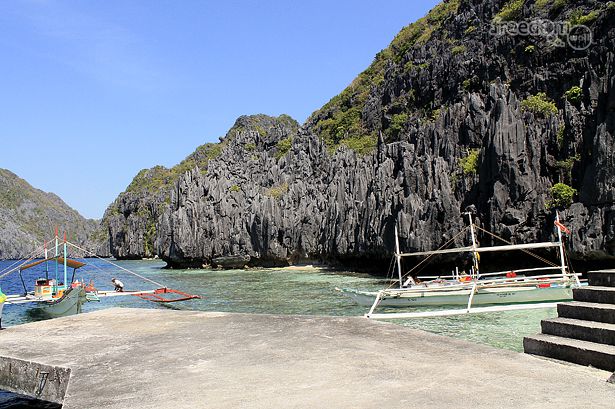 We headed to Matinloc Shrine first. The docking platform was occupied so we parked our boat on the small beach just right beside concrete platform.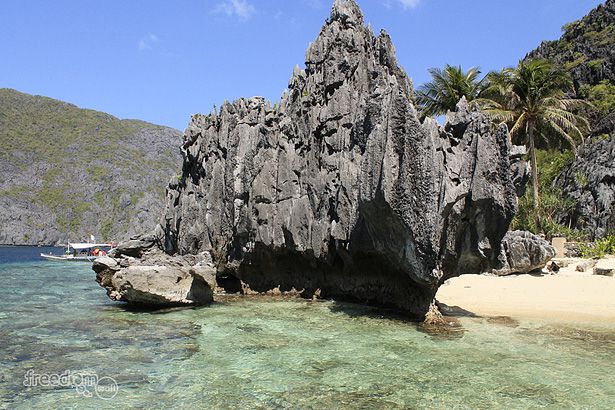 We immediately noticed the charm of the domed chapel sheltering a cross with cherub statues around it. On the inner side sits an abandoned house or dormitory. In front of the dormitory is a concrete platform that offers a panoramic view of the Tapiutan Strait and the gorgeous beaches the surrounds it.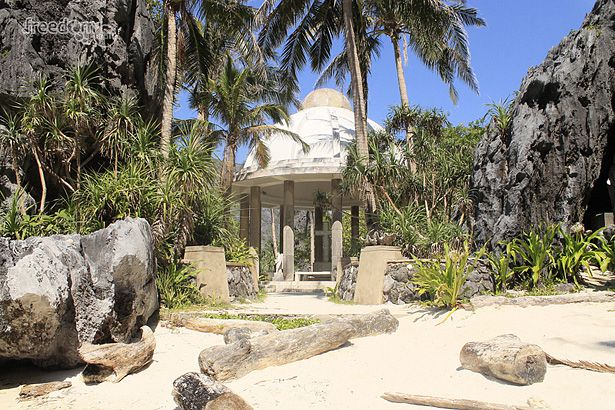 About Matinloc Shrine
The Matinloc Shrine, by the way, was erected on the western coast of Matinloc Island which was completed in the early 1990s (if the stories are correct). The shrine was then abandoned and locals linked it to some sort of mystery while others said that it was because of an environmental law violation. Well, I believe that there's more light to the latter.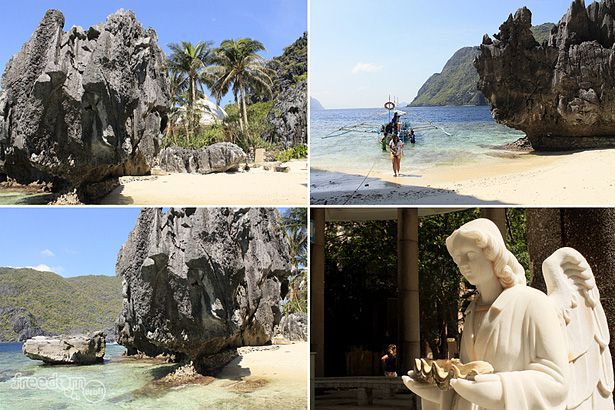 Close to the shore is a giant kart massif that stands between the platform and the small beach. Its side was carved to create stairs that lead to the place' most awesome view deck. Some call it a Grotto. If the platform offers a good panorama, the view deck on the top of the rock shows a super wide angle of the entire channel.
Matinloc Shrine Grotto
We're a bit lucky when we reach the top of the view deck because we used it exclusively for a while.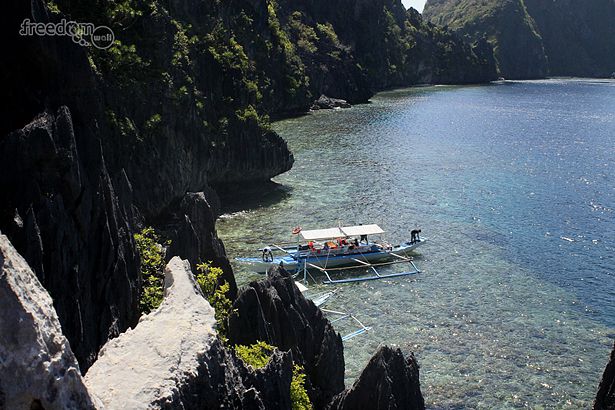 We headed to Talisay Beach of Tapiutan Island afterwards. The other wonder hidden on this island is the Secret Beach.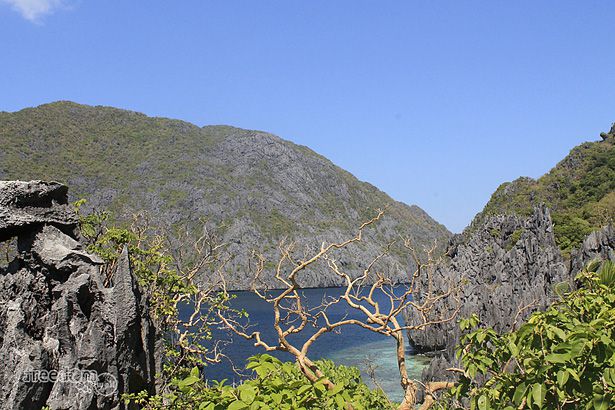 The Hidden Beach (east side), the Matinloc Shrine, and the Secret Beach are stops of Tour C which also includes Talisay Beach of Tapiutan Island.