You might be wondering why both Travel+Leisure and Condé Nast Traveler ranked Palawan as the world's best island in 2013 and 2014 respectively. It wasn't a recognition they made out of nowhere. It was due the fact that the island, or should I say this group of islands is, indeed, amazing. As a matter of fact, Palawan occupies two spots on UNESCO World Heritage site list and five more are still waiting for official inscription.
If you still doubt the rankings from these credible travel magazines, check this out. Below is the list of the awesome things you can do in Palawan.
Experience the Real-Life definition of "Enchanting" in Coron
Shipwreck diving, island hopping, snorkeling, beach bumming, swimming – name it, Coron can offer it all.
Kayangan Lake is the famous spot and so, you should not skip it. However, Kayangan will not complete it all. Snorkeling at Siete Picados, paddling across the Twin Lagoon and Barracuda Lake, taking a lunch at Banol Island, and spending a dip at Maquinit Hot Springs are must-experience.
If you have more to shell out, you can pay for a diving tour which explores shipwrecks in various locations. And, if you have more time to splurge, spend a night at Banana Island and explore the islands of Bulog and Malcapuya.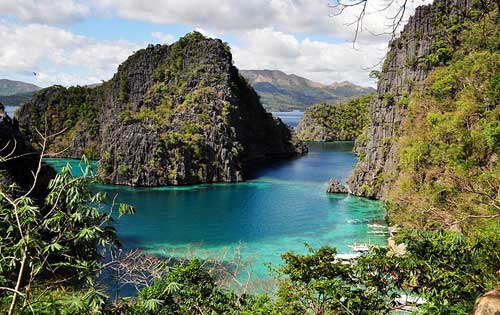 Find the Secret and Hidden Beaches and Lagoons in El Nido
Aside from the usual beach and lagoons we all know, El Nido has another two – there is secret and there is hidden. There is a spot called Secret Beach and there another called Hidden Beach. The same is true with the lagoons: secret, hidden, big and small.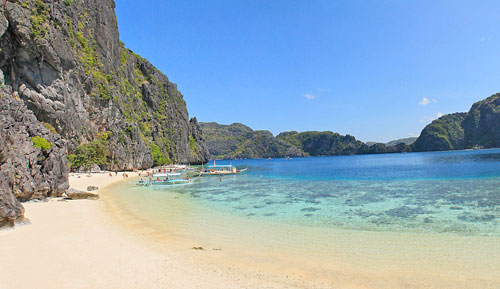 A lot of tour operators offers standard boat tours around El Nido. If you complete tours A, B, C, and D, you would probably say that you have explored a paradise.
Don't worry for a place to stay, budget travellers and luxurious spenders have wide range of comfort spaces to choose from.

Hop and Swim in Honda Bay
If you stay in the Island's capital, you don't need to hop on a long drive to experience beauty. Honda Bay, which reside north of Puerto Princesa city proper, offers scenic shorelines and charming underwater communities.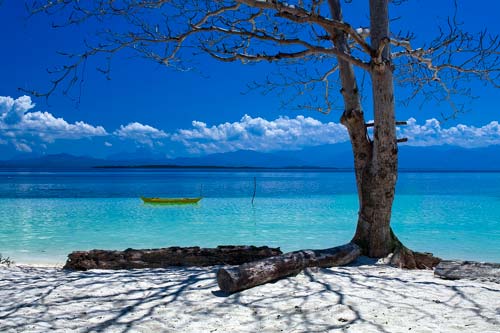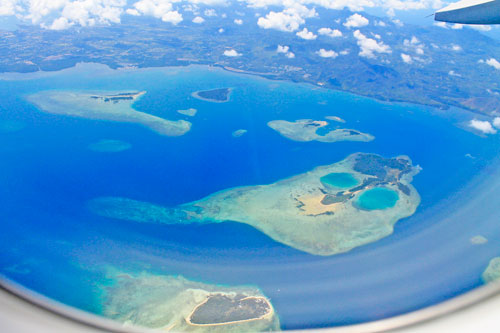 Explore the Massive Caverns of Puerto Princesa
Newly enlisted to the New 7 Wonders of Nature, the Puerto Princesa Underground River features a 8.2-km navigable underground river. A journey through its massive chambers is absolutely enchanting. You will witness how the walls and ceilings of the cavern shimmers like crystals when struck with a spotlight.
Puerto Princesa Underground River is also a UNESCO World Heritage site and a natural park that is protected under the Philippine law.
When visiting the park, expect an encounter with various species of reptiles and mammals.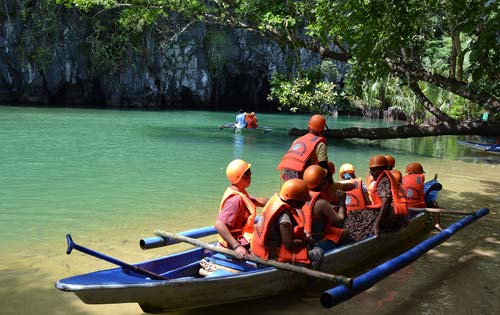 Complete the Stroll along San Vicente's Long Beach
How about beach bumming a 14-kilometer strip of white beach? The mildly interrupted stretch of Long Beach in San Vicente is underdeveloped making it a good place for beach campers. You can pitch a tent or hung a hammock to any spot you deem slack, relax, and allow the sun to traverse the horizon.
Yoske of ThePoorTraveler.net has one good story in his blog.
Spend a Moment of Seclusion at Balabac
If the solitude and isolation at the Long Beach isn't enough for you, then experience some moments of seclusion at Balabac. There is Punta Sebaring which you can virtually own and Onuk Island where you can spend some intimate moments with your friends and loved ones.
If you want to know more about what else you can do at the southernmost tip of Palawan, check the interesting stories of BlissfulGuro.
Get Introduced to New Friends at Tubbataha Reef
Tubbataha Reef is a diver's haven and a favorite spot among marine enthusiasts. It is one of the most mega diverse locations in the world with more than 600 fish species, 360 coral species, 11 shark species, 13 dolphin and whale species, and 100 bird species.
The municipality of Cagayancillo, also in Palawan, has the political sovereignty over this atoll.