After lounging on my comfy bed at Buddha's Surf Resort, I thought of just "staycationing" instead of going out for island hopping. But upon thinking for the main reason why I went to Siargao, I did stick to the itinerary. If only we caught the last departing boat from Surigao City to Siargao Island the day before, we could have plenty of time lurking in the corners of our spacious cradle.
We went out late in the morning and waited for a habal-habal to the town proper. Since it wasn't a regular taxiway, we found it hard to find one. Hence, we decided to walk under the scorching heat and along the dusty highway.
We'd already walked more than 200 meters when a tricycle came to our rescue – thank's, God!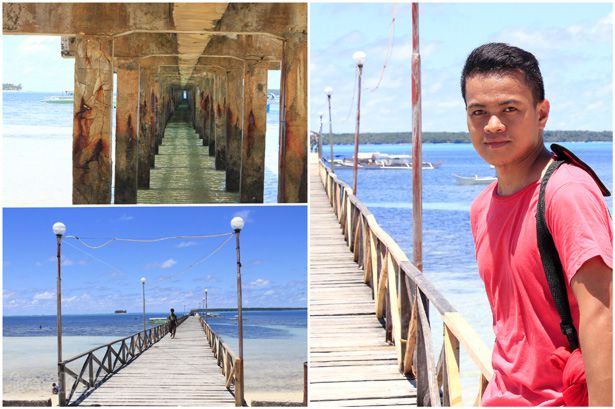 Siargao Island Hopping
We met our boatman, Kuya Lito, in the boulevard. We hadn't had our lunch yet, so he told us to buy something to cook in the nearby market. We bought a kilo of Tambakol (skipjack tuna), some rice, mangoes, sauce, spices, and bottled water then boarded to our small boat afterwards.
When we were done loading all our stuff, the engine started with our bow pointing to the Naked Island.
Naked Island
Like Camiguin's White Island, the Naked Island is a bare mound drifting in an open sea. Thre is only white sand and some hard corals on one side. The translucent and shallow coast around it is perfect for swimming activities.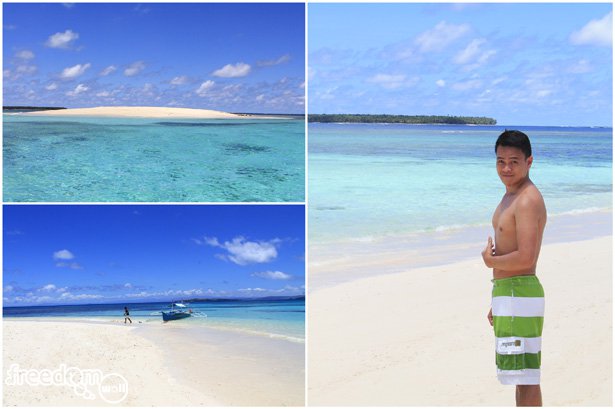 We stayed there for a while, got another layer of tan, and propelled to Daku Island.
Daku Island
Not too far from the Naked Island perched the Daku Island, which name came from a Visayan word that means big – offers a long strip of angled white beach decorated with a green backdrop, a blue sky, and an aquamarine depth.
We rented the centerpiece cottage for ₱250 which rate is good for a day use. We also had our rice and fish cooked and paid ₱50/kilogram as cooking fee.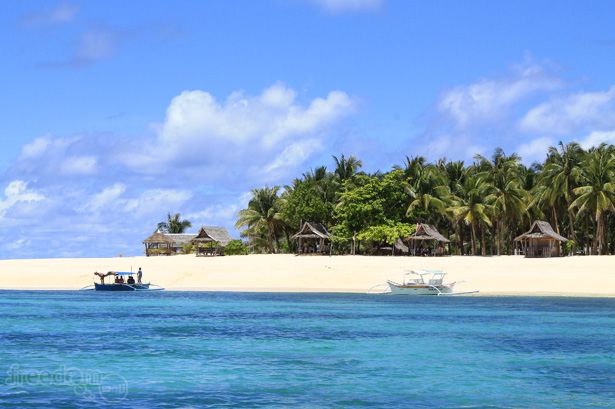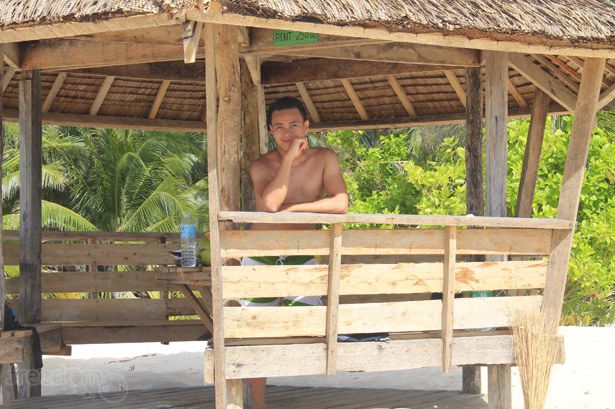 We then had our lunch in the island, sipped refreshing buko juice, and beach-bummed for about 2.5 hours. Good thing that we had plenty of time to kill and had a bunch of reasons and options to kill the time.
We let the sun moved a significant angle before we proceeded to Guyam Island.
Guyam Island
Guyam Island floats just few hundred meters north of Daku Island. You can see the island even when you are in General Luna boulevard.
An ivory to white sand on one side and hard corals on the other constitutes the Guyam Island. The island is also a host to few species of flora (coconut, talisay or beach almond, pine, and grasses)  that thrived there for years. Thanks to the hard corals that protects the island from storm surge and from constant tidal terrain movement.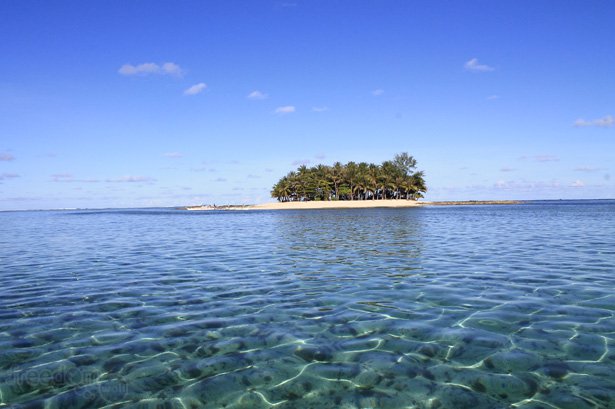 We had one amazing afternoon in the island. With the constant blew of the north wind under the cool shade, we escaped the summer heat a bit. The surrounding waters are clear and very ideal for water activities.
We ended our tour in Guyam Island and returned to General Luna by sunset.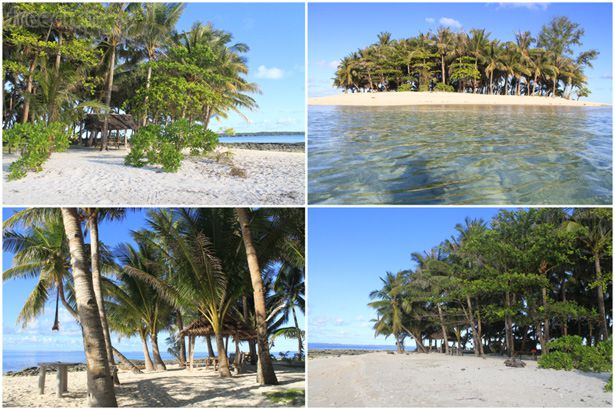 Island Hopping Guide and Rates
Kuya Lito Jr, asked for ₱1000 for the entire trip. But that excludes the entrance fee (₱10 for Guyam Island), the cottage fee, and cooking fees. The boat can carry up to 10 individuals. You can contact him at: 0907 310 3333.
You can also visit Sohoton Bay is Bucas Grande Island from Siargao.