I still had a worn-out look when we approached Buddha's Surf Resort. We got no chance to tidy up a bit nor a moment to wipe the sweaty faces of ours before meeting the manager of the hotel we're staying. Thanks to the extra long navigation from Surigao City to the Municipality of Dapa, the 30-minute cramped tricycle transfer from Dapa to General Luna (GL), and the nasty habal-habal ride from GL town proper to the resort.
If you want to avoid all these road hassles, contact the resort days prior and arrange a pick-up transportation of your choice. If you're coming from Sayak Airport, A/C vans are available for ₱300/pax.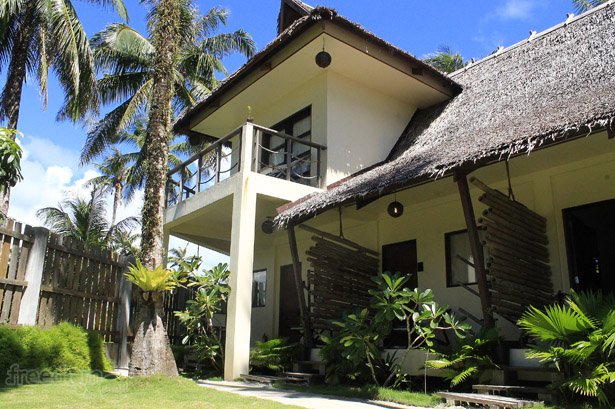 Chris, the resort's manager, greeted us even before we stepped into its premise. He then showed us our room and made some interesting hotel introductions. After checking in, tada! the welcome drinks were delivered right to our doorsteps. The fresh buko (young coconut) juice we had was exceptionally revitalizing – well, that was after taking all the heat outside.
What I noticed at first was the pristine rustic look of the surroundings. The tall palm trees, the refreshing greenery, and the native wooden fence blended perfectly with the ivory concrete topped with traditional nipa roofing – a compliment of modern design with a rural touch.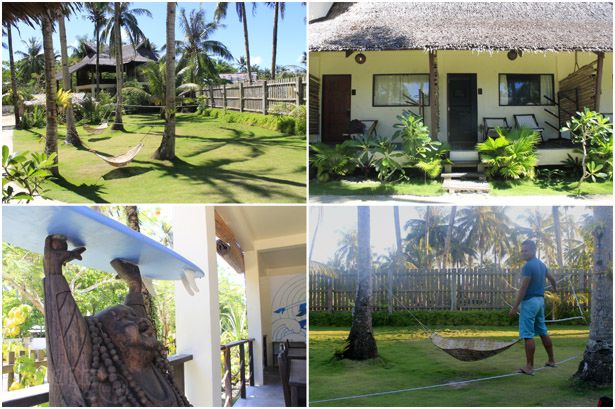 Our room's front yard added more value to this priced property. You can relax to their native hammocks, try going physical by crossing the slackline, and if you're in a group, you can toss around a volley ball.
The one I chose that time was to de-stress. I positioned myself comfortably in the hammock and felt every kiss of the fresh air.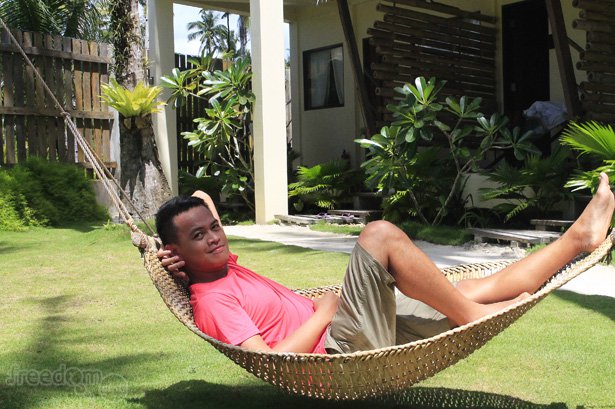 We got a superior room and it included an A/C, hot and cold shower, a double bed (for us we requested to add one single bed), a flatscreen TV, an HD storage with heaps of movie selections, a free wifi coverage, daily housekeeping, and an awesome breakfast.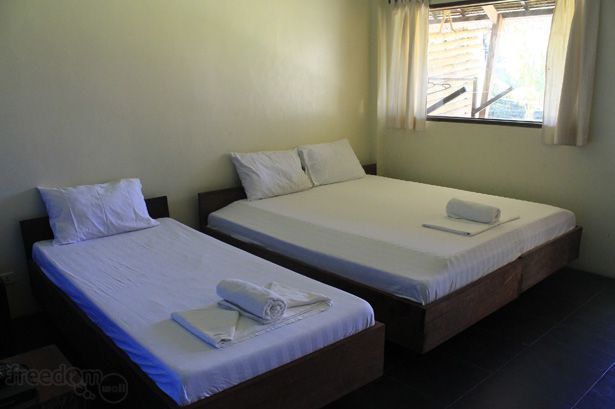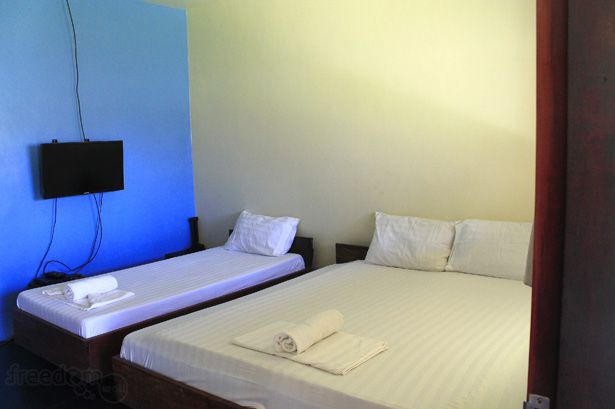 There is nothing fancy in the room and is pretty minimalist, though we had a luxury of space. We also had a private balcony with a set of beach chairs and desks for our digital lavishness.
In short distance is the resort's restaurant that offers variety of food and drink selections. If you will ask what I enjoyed the most – 'twas their version of Pad Thai.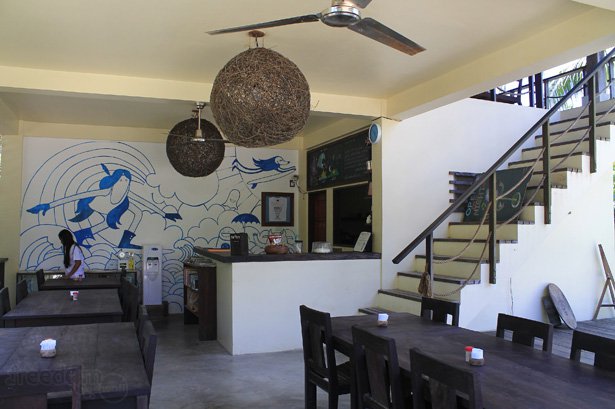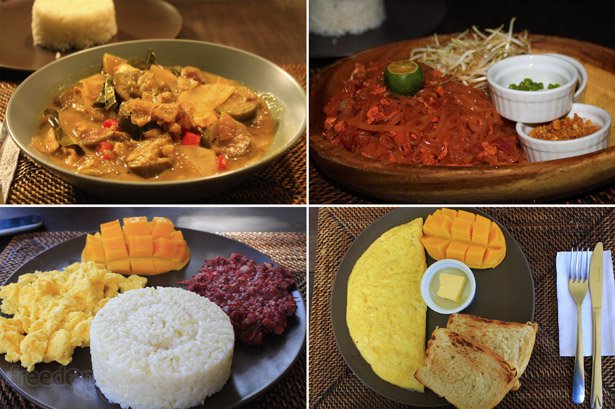 Rooms Rates:
Regular Room – 2200PHP/night (per room) – *breakfast included
Superior Room – 2650PHP/night (per room) – *breakfast included
Family Room – 3000PHP + 100PHP/head – *breakfast included
Buddha's Surf Resort
Bookings: www.Agoda.com/Buddha's-Surf-Resort
Website: http://siargaosurf.com/
Catangnan, General Luna, Siargao Island, Surigao Del Norte, Philippines,
CellPhone: +63 919 945 6789 (SMS only) | +63 928 2079 631 (all calls)
Email: buddha@siargaosurf.com