Adorned with four tall spires or minarets in the major corners of the main chamber; domes crowned with crescents; walls, doors, and floors crafted with Islamic designs; and array of stunning arches, the Sultan Haji Hassanal Bolkiah Masjid or the Grand Mosque of Cotabato looks really magnificent for every spectator.
The mosque, which stands in a well-landscaped and gated compound west of Cotabato City, is funded personally by Sultan Haji Hassanal Bolkiah of Brunei, whom the mosque was named after, to help the emerging Muslim population in Mindanao. The US$48 Million mosque is the largest of its kind in the country when it was completed in 2011. It is capable of hosting 15,000 people.
Since we were too late for our Asik-asik Falls trip, we decided to spend some time in Cotabato and travel to our main purpose the day after. One of the stops we chose was the Grand Mosque of Cotabato.
How we got there
We were lucky to meet a helpful PU Taxi Driver at the airport. With ₱300 pesos for 5 individuals, he toured us around Cotabato City, the Grand Mosque included, introduced us to the good places to shop and dine, and even warned us on which areas to avoid, before sending us to Midsayap-bound terminal. Later on the trip, we agreed with his offer to bring us directly to Midsayap. We then took the way close to the MILF camps.
Anyway, back to our trip to the Grand Mosque, we were not alarmed when we saw the reminders. I already told the girls to wear pants on our first day. I was a bit worried though because I still wore shorts despite being aware on what not to wear. Good thing that Kuya Driver (sorry, I forgot his name and contact number since I lost my notes) promised to get me in. He personally know the caretaker, that's what he said.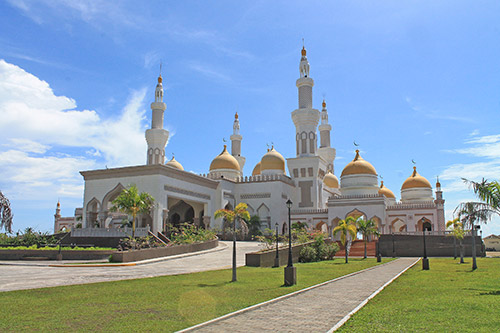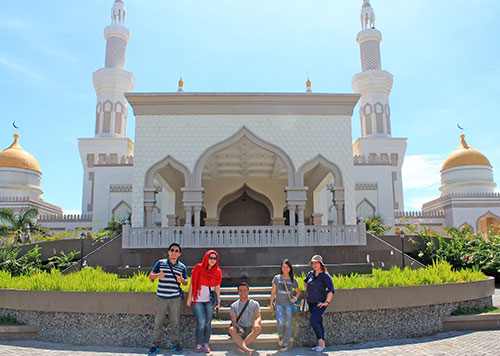 Inside the Grand Mosque
We had already explored around when we met the caretaker. He did not mind us instead and talked directly to our driver/guide who was with us.
The main prayer room, by the way is off-limits for non-Muslims.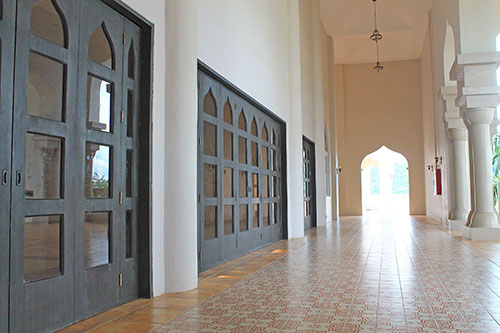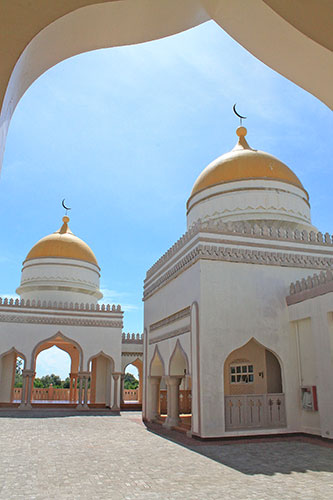 The arches blend perfectly with the other carvings and compliment with the curves of the domes and the cuts on the edges.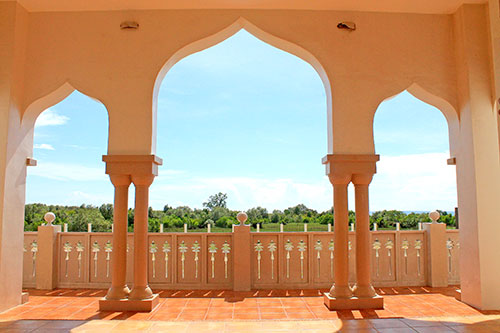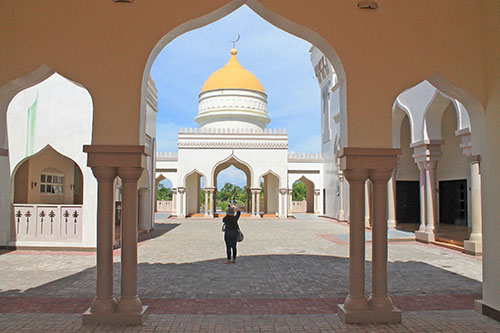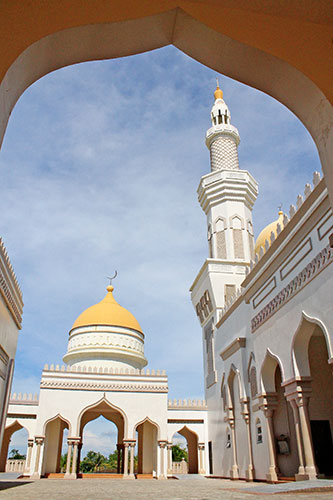 When we were ready to leave, the driver told us one secret. He said that it was a good thing that he could speak multiple dialects. He just told the caretaker that we are official guests of a high ranking politician. He and the caretaker were not really acquainted in the first place.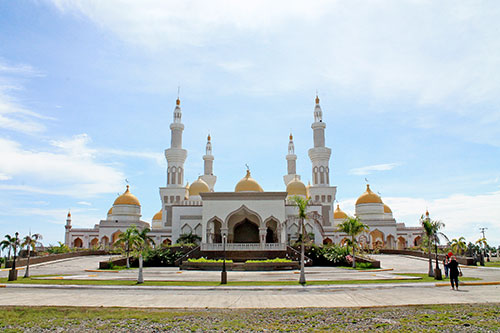 We headed to our next stop after we left the mosque in peace.