Travel + Leisure Magazine named the island paradise of the Philippines located in the province of Aklan as one of the World's Best Island. Boracay, which debuted this year on the awards, is one of the only two Asian islands included in the list (Bali, Indonesia is the other one which holds the top 2 spot).
The island has been a long time favorite destination of Filipinos or even foreigners to chill, relax, and rejuvenate, but it is only this year it is included.
Travel + Leisure magazine select the islands based on natural attractions, activities/sights, restaurants/food, people, value. The magazine also publish lists on World's best cities, hotels, cruises, spas and much more.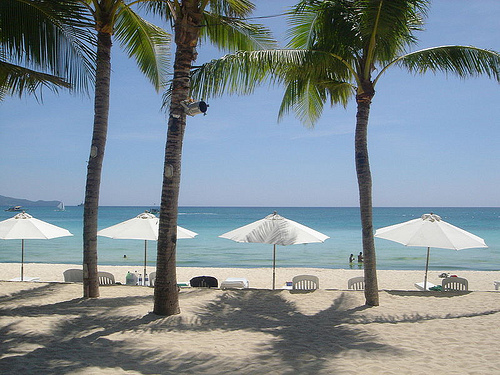 Complete list of World's Best Islands are as follows.
1. Santorini, Greece
2. Bali
3. Cape Breton Island, Nova Scotia
4. Boracay, Philippines
5. Great Barrier Reef Islands, Australia
6. Sicily, Italy
7. Big Island, Hawaii
8. Kauai
9. Maui
10. Galápagos
See the island scores or visit the other World's Best List on the Travel + Leisure magazines website.