Simple plain t-shirts
Don't underestimate the power of a plain tee in making you look like the coolest traveller. Go for a plain tee that fits you well, in a colour that flatters you. Not only are basic tees affordable, they are also usually light-weight and therefore easy to pack. Like Liam Hemsworth, you can look simple and cool in a plain white tee. Patrick Dempsey looks every inch the stylish traveller in his plain grey t-shirt.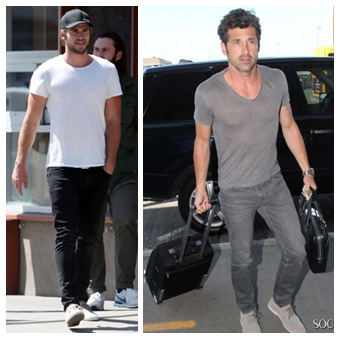 Rugged watch
Every traveller needs a rugged watch. Whether or not you use it to tell the time or need the in-built compass, it definitely serves as a fashion accessory that adds to your entire look, making you look put together and stylish. Casio has a great selection of rugged watches.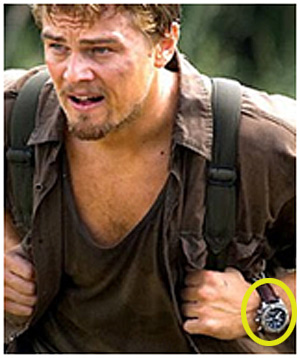 Proper swimwear
You might want to invest in a proper pair of board shorts because speedos just aren't cool. Especially if you're travelling in the summer or going to a warm sunny region and you know you will be going to the beach, board shorts are the ONLY way to go for men.