Traveling unites people and may be very handy when it comes to improving your dating life. If you travel alone, you can find a potential match at the most unexpected place, for example, to meet a Russian girlfriend. Or you can grab the sweetheart you already have and rush to open new horizons together. In this article, we'd like to tackle the latter case and give you valuable advice on romantic vacations.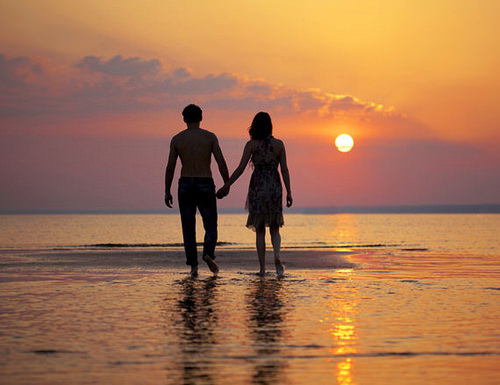 1. Plan everything ahead
Spontaneous trips are amazing and perfectly work for adventurous couples. However, it is much more common to draw up a plan since you don't definitely know if your beloved one will be open for new impressions during a certain period of time. Let it be a simple yet a pretty clear scheme.
2. Agree on the agenda
It is natural that different people have different tastes. You and your partner likely have specific preferences what to see and to do. Make all the decisions together: discuss what attractions to include in your must-visit list to satisfy everyone's interests.
3. Decide what to do about food
This may sound odd but many couples (new couples in particular) argue about this aspect. Some people expect their significant others stick to the kitchen stove and manage the catering during the trip. In fact, this perspective may not excite your mate. Work it out in advance as well.
4. Take care of budgeting
Would you prefer splitting all the bills? Should everyone cover any specific expenses? In long-term couples, these questions are already solved. But if you aren't at the stage when "what's mine is yours", this issue also needs to be figured out.
5. Leave all your businesses behind for a while
There's nothing bad about being a hard-working employee unless it negatively affects your health and personal life. Try to fulfill all the tasks prior to going on a trip or at least minimize the working hours during your holidays. Vacations are aimed at something else entirely.
6. Pick a place to stay for the first night
If you're planning to travel around many spots, it will be wisely to choose some hotel to sleep after a long-haul flight or ride. Believe us, the least pleasant thing to do at night is to desperately search for a corner to take a nap.
7. Express affection
Romantic trips are called so for good reasons. Don't hesitate to reveal your feelings and emotions towards your special one – this is what you travel together for. Hold hands, give kisses, walk under the stars and so on. When else can you be sentimental?
8. Take it all with the light heart
Unexpected difficulties happen during trips: your flight may be delayed, your baggage may be lost, or even your reservation may be cancelled by accident. Keep your purposes in mind and don't let this stuff spoil your leisure.
9. Make romantic surprises for your partner
On the other hand, there are pleasant surprises you may provide to your partner. Set an unconventional date, order a special dinner at some fancy restaurant, bring gifts – this all is up to your fantasy. Such little events will make your trip even brighter!
10. Create the special ambiance
Avoid common tourist routes: seek more secluded places to hang out. Those are usually soaked by romance! See sun rises or sun dawns, include candles and flower petals, look for peaceful locations in nature where you won't meet so many other travelers.
11. Purchase something memorable
Souvenirs may be useless in some people's view, but they also help you anchor your sweet memories about this journey. Don't pass little shops by – what if there is something so marvelous that you will regret of not purchasing it.