It would be a long discussion when talking about ranking India's most beautiful destinations. The country is a home to stunning topography that may help you to reunite with nature. Enjoy your holiday by visiting the wonderful and eye-catching landscapes and places of India. Aside from that, you can also enjoy the variety of Indian climate, ranging from temperate, tropical, or desertous conditions.
In this article, allow me to walk you though to some spectacular places within India, which may help you re-unite with nature.
1. Alappuzha Beach, Alleppey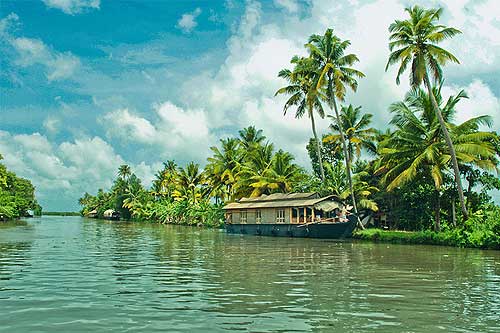 Alappuzha Beach is one of the beautiful beaches that make you to re-unite with nature. This wonderful beach is located in the town called Alappuzha in Kerala. The beach attracts several tourists around the world. This is a perfect go-to place for a nature lover with poetic soul. Certainly, you can enjoy your stay in Alappuzha with your friends and loved ones.
2. Dhanushkodi Beach, Rameshwaram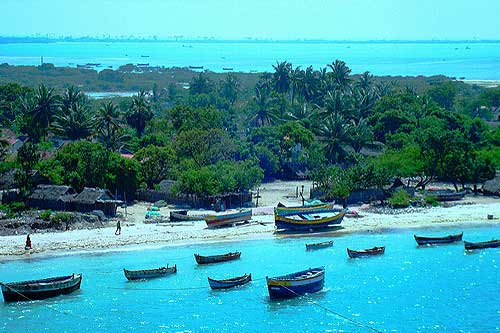 Dhanushkodi beach is among the major tourist attractions in India. This fantastic beach is located in a town called Rameshwaram in Tamil Nadu. You will surely have a unique experience after visiting this wonderful beach. Enjoy a serene walk along the beach without any annoyance. You can also enjoy a short dip on its turquoise deep.
3. Tea Garden, Munnar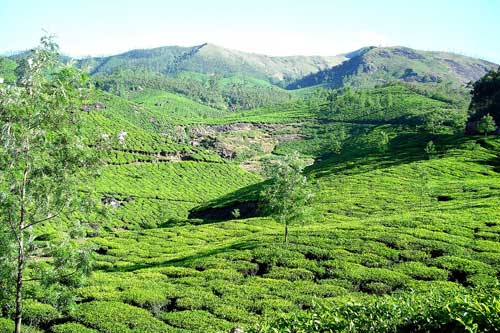 Munnar, a hill station in Kerala, offers a wide variety of tourist attractions, the tea garden is one of them. The charming garden draws the attention of thousand of nature lovers every year. Its vivid green hue makes a stunning backdrop, so you can definitely enjoy taking plenty of photographs.
4. Nandi Hills, Karnataka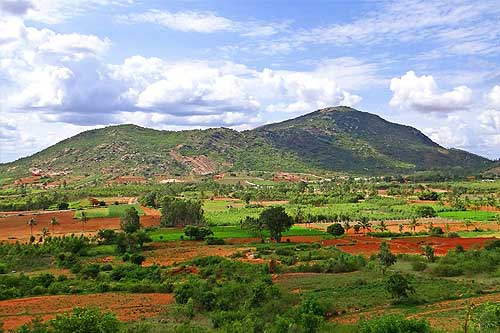 You can also reunite you with nature at Nandi Hills. Many nature lovers and travelers across the globe prefer to visit the hill fortress.  These hills are surrounded by natural charm. There are many tourist attractions around, such as Tipu's Drop, Nandi Temple, Tipu sultan's Fort, etc. You can also enjoy biking or cycling within its premises.
5. Khajjiar, Himachal Pradesh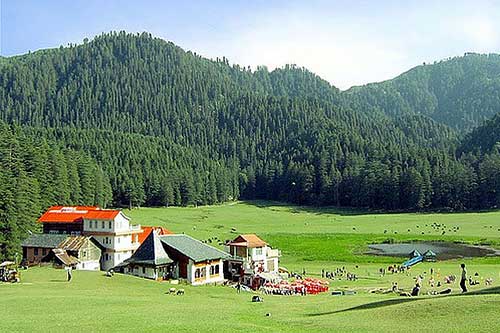 Khajjiar is a hill station located in Chamba district in Himachal Pradesh. This place is enclosed by forests and meadows. You will definitely fall in love with the immediate sight of this hill station. The Khajjiar Lake, Khajjinag temple, and Dauladhar Mountains are the places of interest around Khajjiar, which draw the attention of several natural enthusiasts across the globe. Apart from these beautiful places, Khajjiar also provides a number of trekking opportunities. You can have a peaceful time with your loved ones in this amazing place.
6. Nanda Devi, Uttarakhand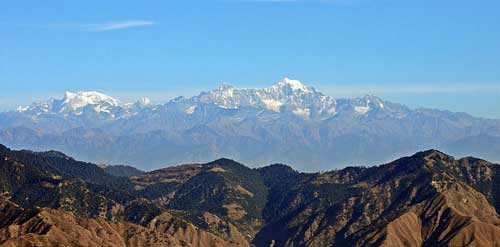 Nanda Devi is the second highest peak in India. It is surrounded by Nanda Devi National Park. The climate of the park is distinct. The area is covered with snow for half the year. It has a dry climate along with heavy rainfall on the remaining half. Nanda Devi, along with Nanda Devi National Park, is one of the most beautiful places and major tourist attractions of India.
7. Dal Lake, Kashmir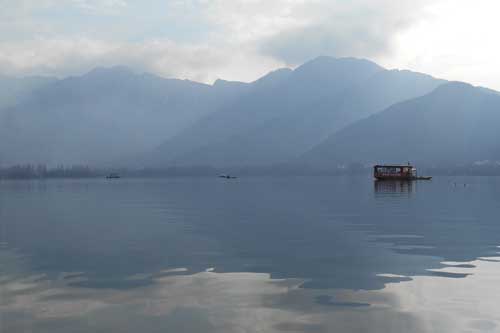 Dal Lake is one of the most important tourist attractions in Kashmir. The lake is located in Srinagar, the summer capital of Jammu and Kashmir. The houseboats of Dal Lake really mesmerize a lot of tourists. You can spend taking number of photographs near the lake with your loved ones.
8. Zanskar Valley, Ladakh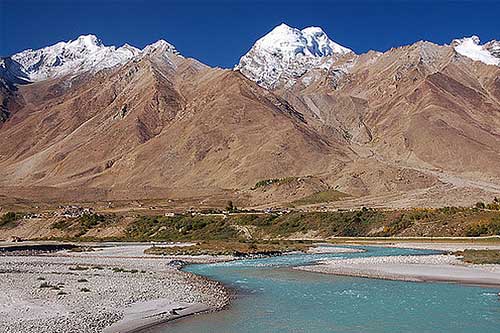 Zanskar Valley is a beautiful place of Ladakh region in the Indian state of Jammu and Kashmir. This place is accessible between April and August. With its picturesque view, the valley is perfect for holiday destination. Zanskar is also very popular for mountaineering, trekking, and rafting activities. Other attractions include Zangla, Karsha Monastery, Drang Drung Glacier, and many more. Just pack your bags and plan your visit to this marvelous place, surely you will fall in love with it.
Your visit for these beautiful places gives you a unique and noteworthy experience. Start planning Indian getaway as early as now.
[icon target="_blank" icon="0057.png"]
All photos used in this article are licensed under Creative Commons 2.0
[/icon]