Whenever we have small gatherings, simple occasions, or humble celebrations whether for a job well done in the office, completing a client project, striking out a good deal, or achieving modest milestones, we celebrate them with food.
Now that the yuletide season is getting closer, we bond with family and friends with food as well.
Celebrate with McShare Box
To make every dining moments with our loved ones more special, McDonald's offers the new McShare Box packed with the best-tasting Chicken McDo. Each piece is made juicier and tastier, and will surely satisfy everyone's chicken cravings. The new and improved chicken McDo is carefully and masterfully marinated, breaded, and fried to golden perfection.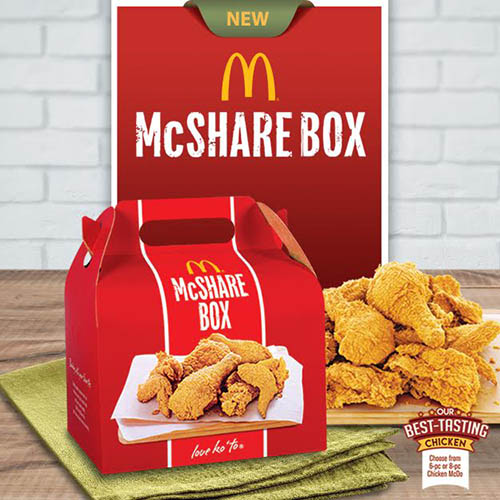 The McShare Box comes in two variants: one with 6-pc and the other has 8-pc Chicken McDo in a box. The McShare Box is ideal for groups with three or four individuals. If you want to make your dining experience more noteworthy and succulent, try the McShare Bundles which come with Chicken McDo, rice, your choice of drinks, and the BFF Fries.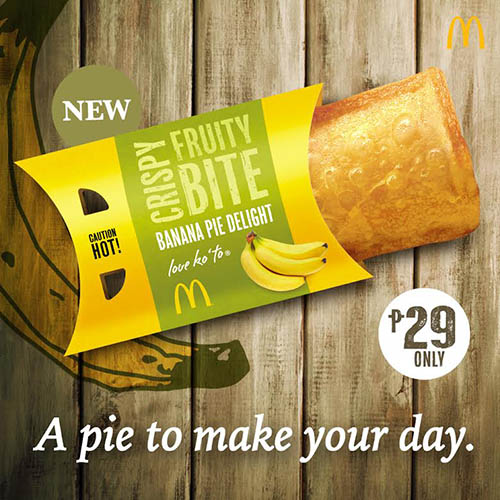 You can also cap off each meal time with the new Banana Pie, McDonald's treat that is made with a  scrumptious mix of golden, flaky crust over sweet, creamy banana filling—truly a pie to make your day!
How to Get Your McDo McShare Box
As you celebrate the season of sharing with the ones you love, have a McShare Box with the best-tasting Chicken McDo, and the new Banana Pie anytime, especially during dinner, at any McDonald's stores nationwide. You can also grab them via Drive-Thru or have them delivered at your homes or offices thru McDelivery by dialing 86-2-36 or ordering them via the website or the McDo PH app.
You can share your families' favorite "groupie" while enjoying the new McShare Box and trying the new Banana Pie on Facebook (facebook.com/McDo.ph) or tag @McDo_PH on Twitter or Instagram.