Most of us travel to relax and to de-stress. We want to escape from what is routinary, indulge with the local delicacies, and experience the culture of the places that we visit. We want to completely submit to adventure. So as much as possible, we want the experience to be worry-free and problem-free.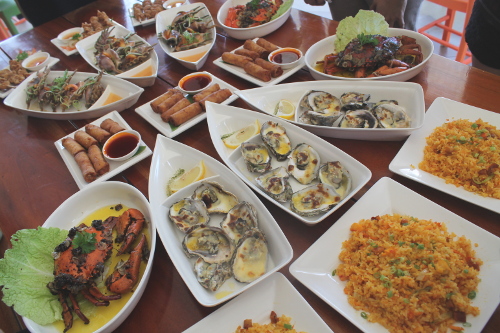 However, there are instances that we encounter some challenges along the way. It can be a force majeure or something that is beyond our control. We could not tell as to when our stomachs become upset and when dizziness attack during one of those long rides or flights. That is why, it is best to have a handy and accessible remedy in our pockets.
Travel at Ease with United Home Travel Kit
I felt relieved when I heard about United Home Travel Kit. The kit comes with tablets that will help you survive on whatever troubles you might encounter during long-haul flights, bus rides, or food trips.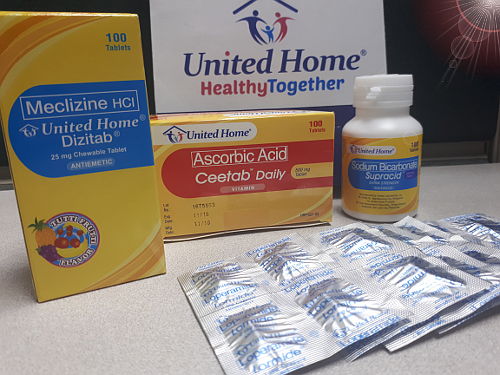 They travel kit comes with the following:
United Home Ceetab (Ascorbic Acid)—Each tablet is packed with 500-mg Vitamin C that promotes your immunity against common sickness.
United Home Dizitab (Meclizine HCL)—Dizitab relieves your motion sickness and any travel-related diziness, especially on long-haul flights, ferry rides, and road trips. Remember, these trips are adventures in their own right, so you should be enjoying the ride.
United Home Supracid (Sodium Bicarbonate)—Worry not of hyperacidity and indulge with the local delicacy. If you don't travel too often, you must make the most of your visit. Try all the local food!
United Home Lormide (Loperamide)—Street food, according to foodie experts, speaks about the culture of the place. So every time you visit a place, make sure that you try all the street food available. And if worry about getting an upset stomach, United Home Lormide gets you covered. Indulge and eat with ease.
Trusted Quality Healthcare
United is a consumer health care brand of Unilab. Under the brand are affordable over-the-counter pharmaceutical products, vitamins, minerals, as well as supplements.
Unilab is a leading pharmaceutical company in the Philippines, providing prescription and over-the-counter medicines, consumer healthcare, and personal care products.