There are some truly beautiful places in this world that have to be seen to be believed. We're lucky to live in a world where we can see photos and videos of worldwide wonders but they're just not the same as seeing as them for yourself. If you're wanting an adventure then you really do have unlimited possibilities. The trick to arranging the trip of a lifetime is about what you are going to experience when you get there. Tourist destinations can make great holidays, but you want a trip that is going to give you something new to see and do.
Vernazza, Liguria, Italy
Although Italy isn't a brand new holiday destination, not many people choose to stray outside of the likes of Rome and Venice. If you want to experience something a little difference then you should head to Vernazza, Liguria on the Italian Riviera. One of the nicest things about this village is that it is an authentic Italian village and still has a zero traffic policy in existence, which was established back in 1000AD.
This village is widely renowned as one of the most beautiful places in Italy. While you are there, you have to visit the Doria Castle tower – which has unrivaled views of the Mediterranean Sea and the rest of the city. There are small villages here all connected by a hiking trail which is also worth experiencing.
Kinkaku-ji, Kyoto, Japan
One of the best things about arranging the trip of a life time is getting to experience different lifestyles and cultures. Without a doubt, visiting Japan to experience their laid-back lifestyle is a must. As you might expect from a country such as Japan there are many different places you can visit, however Kinkaku-ji, Kyoto should definitely be on your list.
Within this area is the picturesque Zen Buddhist sanctuary – The Temple of the Golden Pavilion. The building itself has been there since 1397 and so is packed full of history and culture. The three-story high building has a different style on each floor which gold leaves attached to the outside to protect people from bad energy.
This place is definitely one of a kind and somewhere you should visit in your lifetime if you ever get the chance.
Vietnam
Vietnam is another place in the world that is really like no other. Over the last four years the country has really improved which makes it an even more worthwhile place to visit. Since the American-Vietnamese war ended the country has grown and the country is now more optimistic than ever.
One of the things about Vietnam is deciding which part of the country you want to visit, as there is so much to see and do. You could go to the cities of Hanoi and/or Ho Chi Minh City, hike through the rice terraces in the north or visit the tranquil area of Phu Quoc.
Vietnam is such a vast and interesting place to visit and it can be worth getting some help and advice with your trip. The advice offered by www.insidevietnamtours.com can help to break down areas and help you decide which parts of this country you'd like to see most.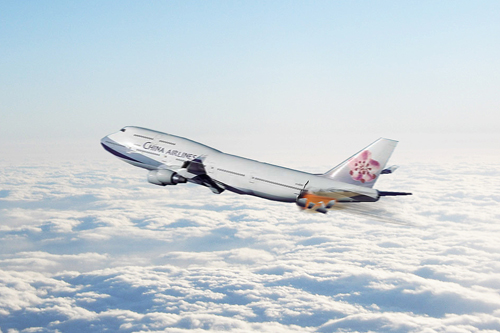 Lake Tahoe, Sierra Nevada, USA.
When it comes to bucket-list places to visit, many people throughout the globe will have America down as one of their top choices. When it comes to actually visiting this part of the world most people think of places like Florida and New York. Whilst these tourist traps can offer amazing holidays, the USA also has so much more to offer.
Lake Tahoe is over 2 million years old and a sight that really has to be seen to be believed. It's also one of the deepest lakes in North America. Of course, isn't just a lake – there is so much to see and do while you are here! The clear lakes are surrounded by sandy beaches which are perfect for relaxing on next to the water. There are also surroundings of mountains which make the whole area full of panoramic views. There are many different events that happen throughout the year so it is well worth visiting. One of the best things about visiting this beautiful lake is that there is a number of activities happening each day, so it's also a great family holiday destination.
Shangri-La's Boracay Resort & Spa, the Philippines
If you are looking for a relaxing trip then the Philippines could be the perfect destination for you. The Shangri-La's Boracay Resort & Spa is an eco-reserve overlooking the Puka Shell Beach.
While you are here you can experience private pools and hot tubs as well as a whole host of other things to see and do. If you book the right type of holiday then you could even get butler service for the whole time you are there. This type of holiday doesn't happen often so it is the sort of trip that has to be made the most of.
When it comes to seeing the world, a lot of it is down to personal preference. You might enjoy exploring new territories with your hiking boots on where as someone else might like to see their ideal destination from the comfort of a cruise ship.
When it comes to arranging a trip to remember there really is no right or wrong answer. Instead, it is a matter of you looking up details of where you would like to visit and which options suit you best.
One thing for sure is that these places all have to be experienced to be believed, because they are all like nothing else you have experienced before. Just make sure that you do your research before you travel, so that you know what you can expect while you are there and can prepare properly. Most of all take your time on your trip and make sure that you take it all in, because it's an experience you are going to want to remember forever.