We are heading to Dapa in Siargao Island but we missed the last departing boat. We had no other choice but to spend the rest of the day in Surigao City. Marx, my companion on that trip, contacted a friend (Nathalie) and asked for a possible place to hang out. Nathalie, who happened to be a local, suggested us to visit Mabua Pebble Beach which is just a tricycle away from the city proper.
The trike terminal to Mabua is located along Sarvida St. just beside Palma Trade Center. We paid ₱20 for the one-way trip.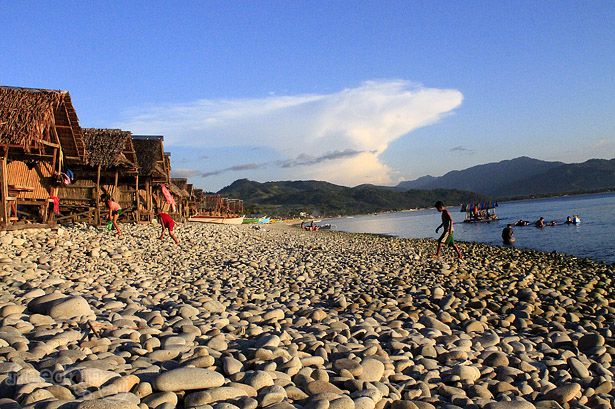 I am a big beach fan but not of pebbles in place of sand. I want it white and powdery. When I heard of Pebble beach, Ampere beach came to mind wherein gigantic waves cut through the rocks on the shore which, I guess, isn't safe for beach bumming. I anticipated to see the same picture in order for me not to get disappointed.
When we arrived in Mabua, I was totally stunned. I never thought that the water will be faultlessly clear and impeccably calm. Yes, there were no white and powdery sand but I was impressed, relentlessly enjoying every hop and shoots.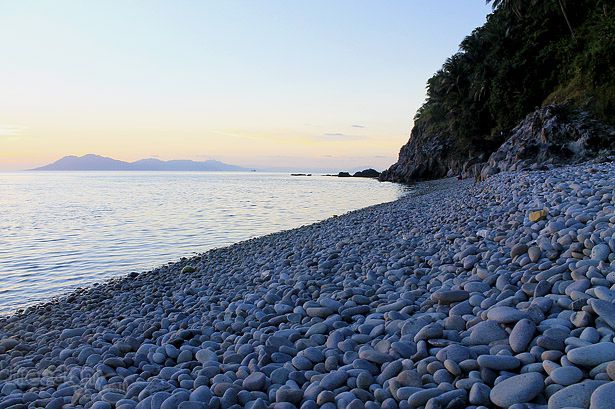 The other end of the strip features towering boulders. We cautiously climb through the cuts on its side and positioned atop to witness the entirety of Mabua's shore. "What an amazing sight!" were the mere words I uttered while peacefully settled in the elevated area.
Another very exciting scene to look forward to in Mabua Pebble beach is the majestic sunset. Yes, we found another spot among Philippines' 7,107 islands to witness a beautiful sunset.
[one_half]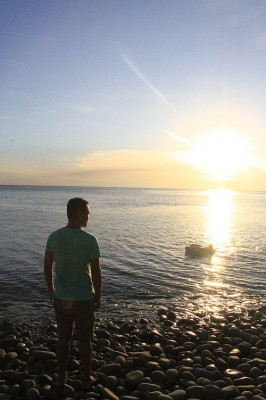 [/one_half] [one_half_last]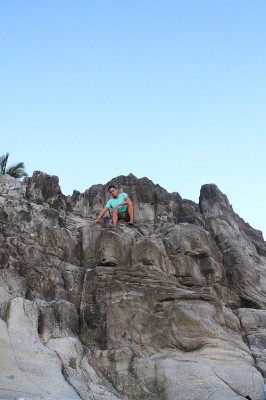 [/one_half_last]
For the nth time, I waited for the green flash but, like my previous sunset watching moments, I failed to spot the fairy tale before the twilight. Well, better luck next time for me. In the first place, I already had enough that day.