We were at night shift and we were tired of fast food. Though new to the place, since we just moved in to a new building along Sapphire Road, we ventured out an hour past midnight to check for better options. We considered exploring for midnight eats along Emerald Avenue but before we could make a turn, we noticed this flickering banner of Salang Restaurant at the mezzanine floor of AIC Gold Tower.
We went upstairs and curiously checked. At first we thought it was closed. The restaurant was dimly illuminated and its door did not open on our first attempt. Laughter broke out when we realized that it was a sliding door that we kept on pushing.
"Anyoung haseyo", greeted from a man in the counter. He asked his assistant to receive us when he found out we were local.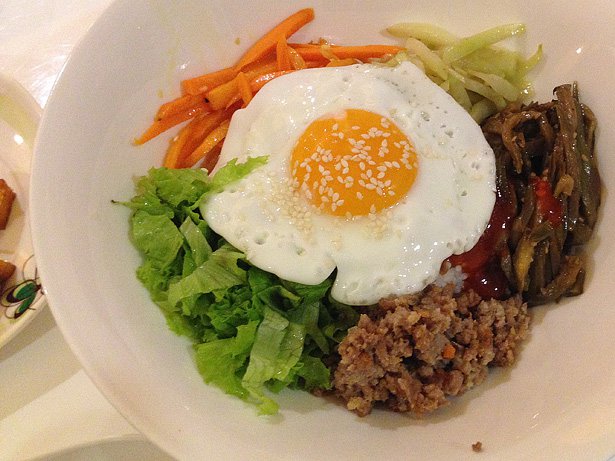 We settled in a corner table near the window which was fairly decorated with figures and paintings, which lighting gave us a comfortable ambiance.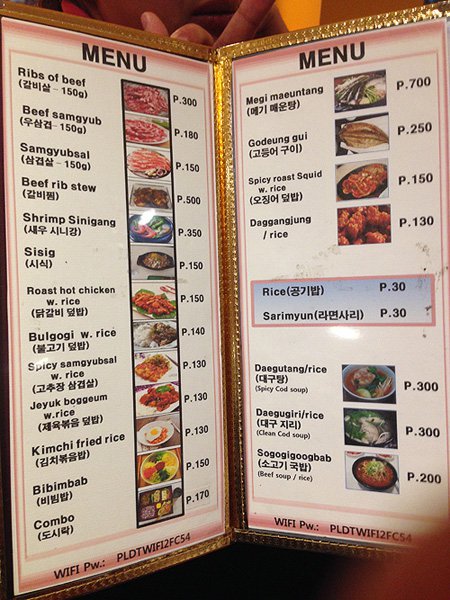 The waitress approached us with the menu. We asked their popular dish and they suggested Bulgogi, Samgyubsai, and Jeyuk boggeum. Ted already tried Bibimbab before so he ordered for it. Though unfamiliar, I asked for Bulgogi while Cookie settled for Jeyuk boggeum.
Fairly a minute before we gave them our orders, they served us four dishes. Those were all appetizers and were all free. There were two versions of Kimchi, a saucer of fried sweet potato slices with caramelized brown sugar, and another tasty thing on our table.
After few minutes, our orders came. Tada! Here comes my Bulgogi! Good news, it did not disappoint. It taste good. My two other friends had the same reactions on their respective orders. There were several complimenting flavors.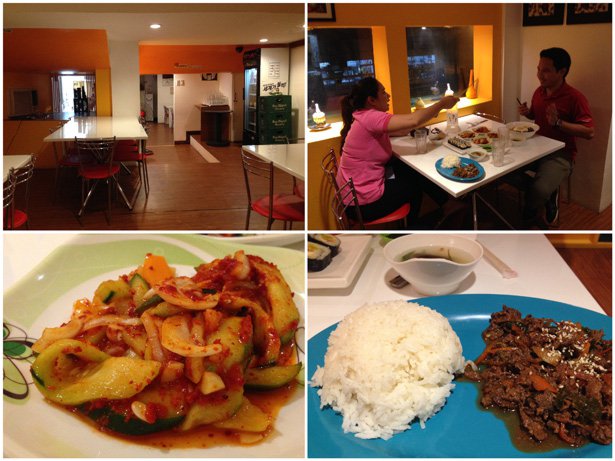 The food trip did not end there, we also ordered Kimbap, a popular Korean dish made from steamed white rice known as bap and various other ingredients such as carrots, cocumbers, and crab sticks, rolled in dried seaweeds called gim, and served in bite-size slices. It was similar to Japanese sushi but prepared differently.
Salang Restaurant is located in the Mezzanine Floor of AIC Gold Tower along Sapphire Road, Ortigas Center, Pasig City. They are open from 10AM – 4AM on weekdays and 11AM to 9PM on weekends.