Tired and hungry – that was everyone's complain after our Saturday morning boot camp. We were all not used to that type of activity and it drained us a lot. So after the big pumps, twists, and stretches, we decided to went out to fuel up.
Beside our building, Cyberscape Alpha, stands the AIC Gold Tower which are both accessible via the Sapphire and Garnet Roads. As of this writing, the Sapphire lobby of our office isn't open yet, so went out via the Garnet exit and took a little maneuver to reach the Sapphire portion. The Stuff Over Burger Cafe sits at the ground floor of AIC Gold Tower, Sapphire side. Curious from the stories of our officemates who'd been there once, we decided to try.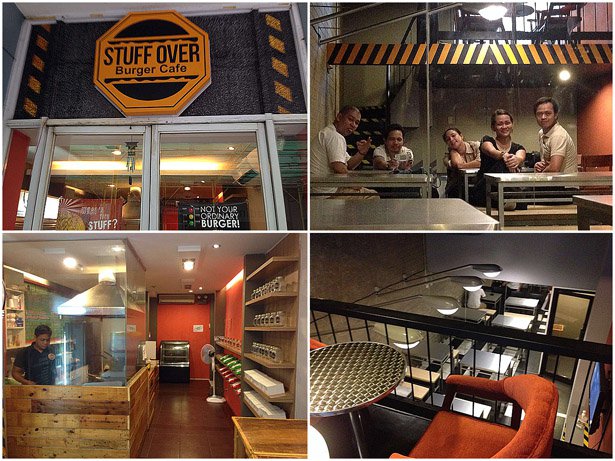 We checked the menu and asked for suggestions from the accommodating lady who manned the counter. She recommended hungry daisy and their quarter-pounder sandwich varieties.
Worried for eating more than what we burned during the work out, I chose barbecue burger (₱95.00) – a lighter option compared to hungry daisy. I shelled out another ₱40 to make it a combo with fries and a glass of lemonade.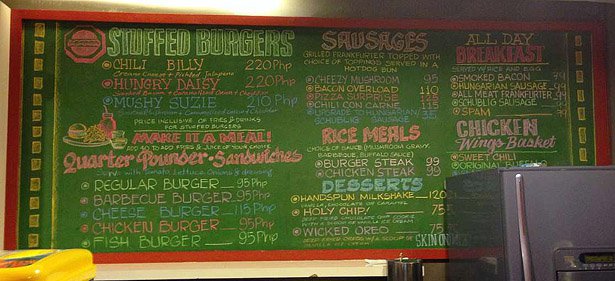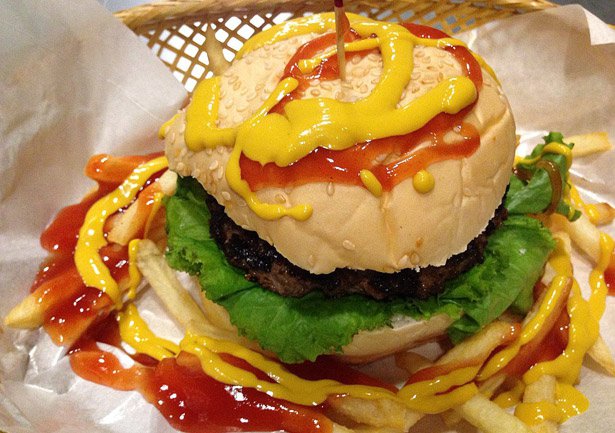 My companions go for chicken and cheese burgers and one opted for hungry daisy.
They have to individually prepare each sandwich so it took some time for us to get a hand to our meals. Well, we owned the house during that visit (since we were the only visitors), so we got no problem on killing the time with loud laughter.
When our orders came, we couldn't refuse to the temptation of making a big bite. The thick burger patties, the tender burger buns, the fresh veggie stuffing, and the tasty barbecue sauce (for the barbecue burger) ruined our fitness plans. Nonetheless, it was a choice made with no guilt.
Try it to relate.