Chef Roland Laudico carefully scooped the remaining yoke and separated it from the embryo. He then made a paste out of these two ingredients. The egg white, on the other hand, was cut into thin strips and were tossed around the savory paste. On a shot glass rimmed with salt, Chef Lau collected the balut juice, and then mixed it with local vinaigrette. This novel creation is called Balut Napoleon Shot.
Balut Napoleon Shot—along with sinigang bites, palabok bites, sisig basket, ngohiong cones, green salad with local dressing, etc—is among the featured starters at the Filipino Food Fest of Waterfront Airport Hotel and Casino Mactan and Waterfront Cebu City Hotel and Casino in Lahug. Waterfront celebrates the food fest to pay homage to the home grown flavors and cookery, and introduce them to the world.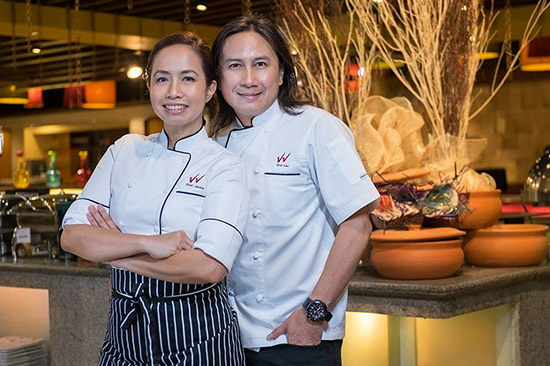 Chefs Roland and Jackie Laudico, who oversee the food fest, personally designed the menu and hand-picked the finest ingredients themselves. They visited Pasil, Cebu's fresh seafood source, and Carcar market to get inspirations.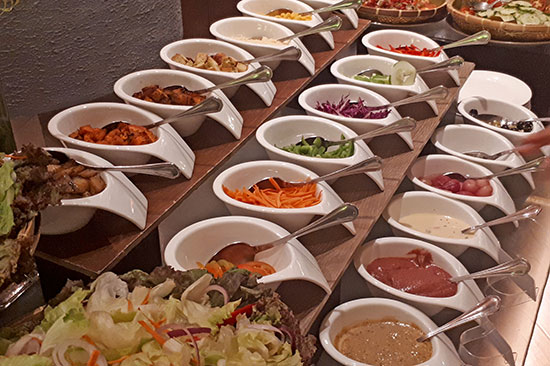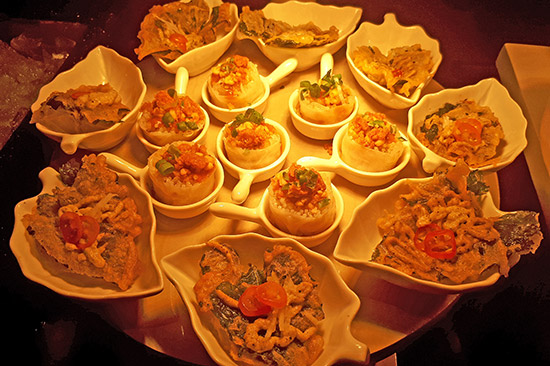 Among those locally-inspired dish served with fascinating twist are nilarang bouillabaisse, puchero corn chowder, balbacua uno, fried humba, kaldereta pie, grilled pakbet, kimchi pinangat, sushinoy [Filipino maki with yellowtail scad flakes], and many more.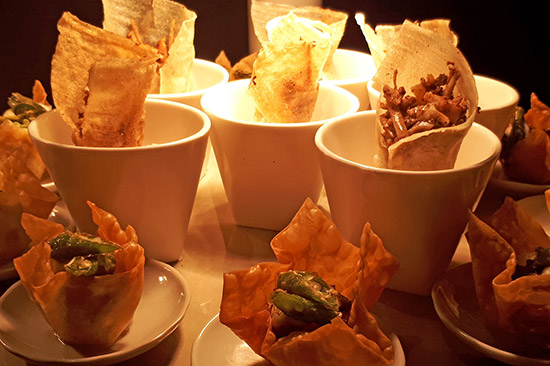 Lechon station
Waterfront is also proud to introduce the lechon station, which features seven types of lechon. The options are: lechon kambing [roasted chevon legs], sinampalukang turkey [turkey in tamarind marinade], lechon baka [roast beef], lechon baboy [Carcar-inspired roast pig], bacon bagnet, pinaupong nilasing na manok [baked chicken in beer], and salt crusted fish.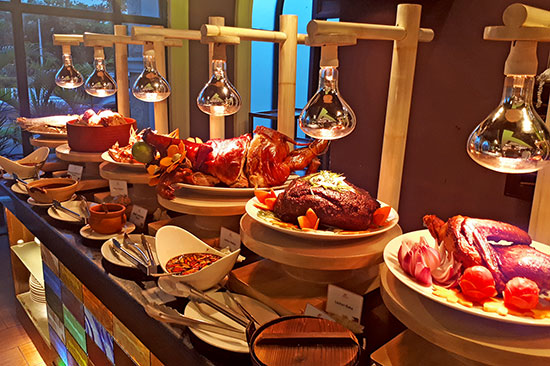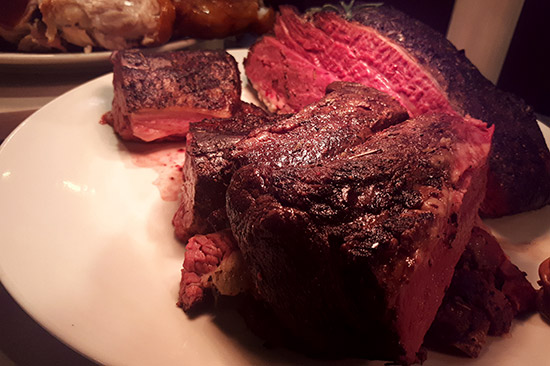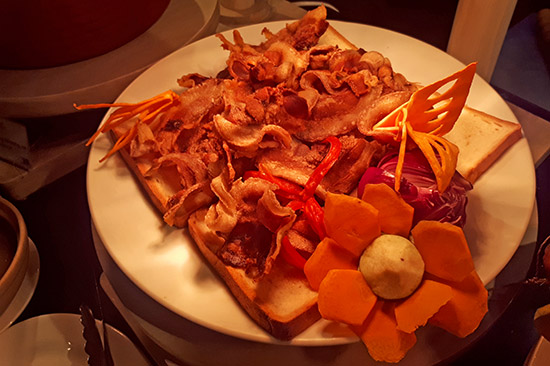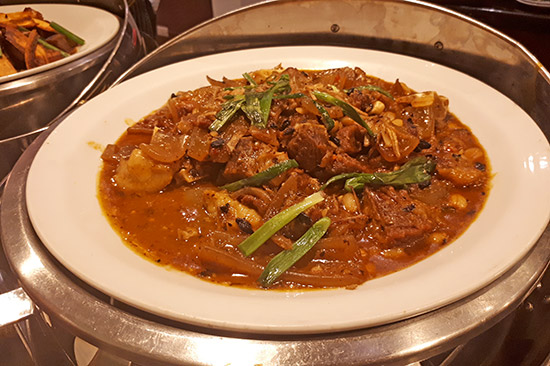 Dessert Station
Chef Jackie, on the other hand, is the one in charge for desserts and pastries. She invented interesting sweet creations based on traditional desserts or kakanin. The biko latik mousse cake features a delightful layer of sweetened glutinous rice and latik-based mousse cake. It is topped with chocolate cuts and cookies.
Displayed beside the biko latik mousse cake are also Filipino-inspired delicacies, such as queso de bola cheesecake, ube mousse cake, and buko pandan cake.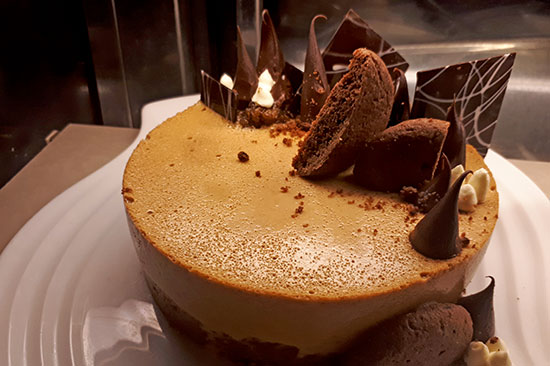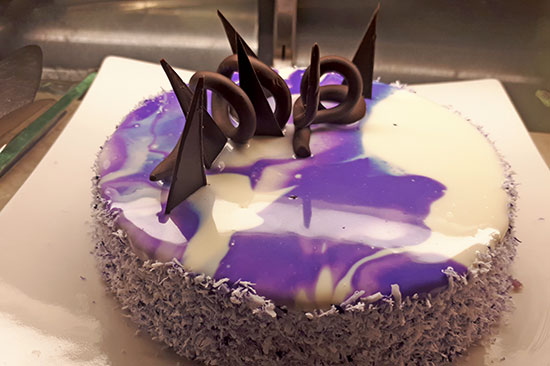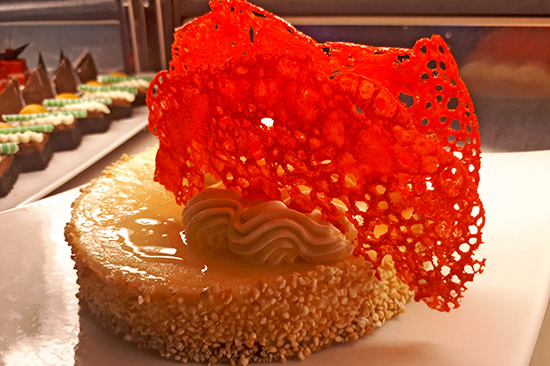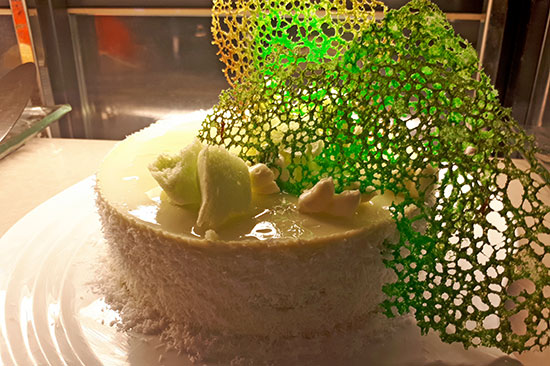 Visit Waterfront Cebu's Café Uno
Filipino food are often seen unnoticed in buffet table of large hotel chains like Waterfront. But instead of totally crossing them out of the list, Waterfront saw an opportunity. The hotel chain partnered with Chefs Roland and Jackie Laudico to feature an interesting twist of the local flavors and delicacies; recreating them to suit the most discriminating taste.
Cooking, like any facet of culture and art, keep evolving and transforming in tune with changing lifestyles and the development of technology. The concept behind 'UNO's Modern Filipino Taste: A Filipino Feast for All Senses' looks to tradition for inspiration, but extends to the possibilities of the future. The tastes we presented find a delicious common ground between heritage and technology. Thus, the flavors are familiar but surprising.

–Chef Roland Laudico
The Filipino Food Fest is currently available at Waterfront Cebu's UNO Restaurants and will run until August 31, 2017. The dish and desserts featured on this event are marked with Philippine flags.
Visit Waterfront's Café Uno today, and then try the amazing Filipino creations of Chefs Roland and Jackie. Buffet rate starts at ₱898.
By the way, Café Uno or simply UNO, is Waterfront Group of Hotels' flagship buffet restaurant offering fine international selections. During the entire food fest run, Filipino delis are displayed side-by-side with the restaurant's world-class staples.