Honk! Honk! Honk! Those were the last sounds I heard in my dreams, which turned out to be a reality. The train that I hopped on the previous night in Jakarta was approaching its other end, the Tugu Station in Yogyakarta (or Jogjakarta or Jogja).
I did not get that much  sleep I wanted, I was awake most of time because of excitement and of making acquaintance (I was sitting beside a local on that long train ride). I knew that in few hours, I will be seeing Candi Borobudur.
The train arrived at 5:40AM and it was still too early for hotel check in, hence I headed to Borobudur right after my arrival.
Relying completely on my GPS-equiped Maps App, I walked towards the nearest TransJogja bus stop. I asked the station master on what bus number will I take if I'm going to Jombor. He pointed the map and started speaking Indonesian. When he found out that I was clueless, he struggled in English. I did  all my best to grasp every bit of the details. Discontented with his directions, he wrote it down and even instructed the bus conductor to guide me on the next stop. That was a lot of help!
When I reached Jombor Terminal, I transferred to a minibus bound for Borobudur. Travel time was 1 hour and the fare was IDR20,000.
Travelling with empty stomach isn't fun so I tried a local noodle soup, bakso, in the market before heading to the temple.
I availed the Borobudur-Prambanan Entrance Fee package for USD30.00. That included a complimentary bottled water and free use of sarong.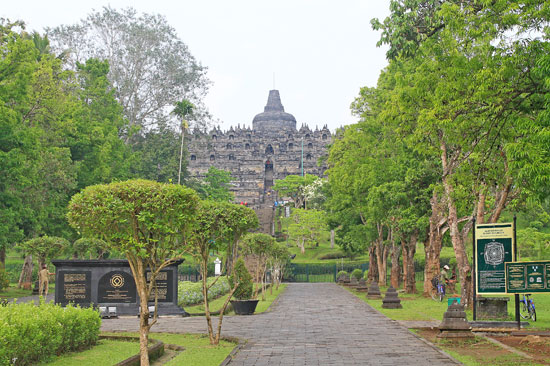 What greeted me, aside from the Indonesian hospitality, was a beautifully-landscaped compound. I did not expect that surroundings of Borobudur to be developed (I thought I would see a lot of rubble). 'Twas a sign that the pricey entrance fee has been put to good use.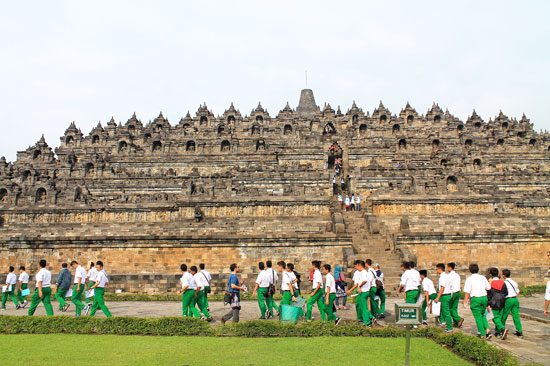 There weren't that much tourists except for the field trippers from a local high school.
The temple was so impressive that I had to stop and stare at it for minutes.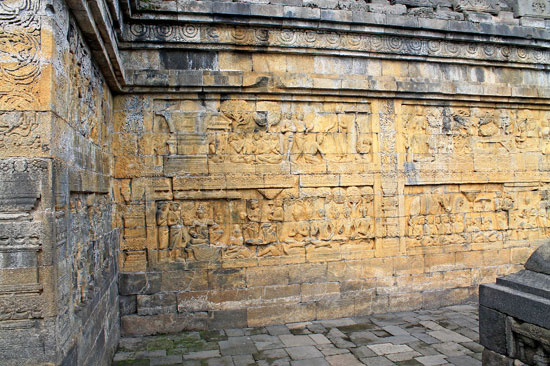 When I got to the upper levels, the gallery (wall carvings) are even more imposing. I thought they repeat at first glance. However, after making the 360 degree tour, I realized that they don't, and were actually telling a story, a narrative of the past.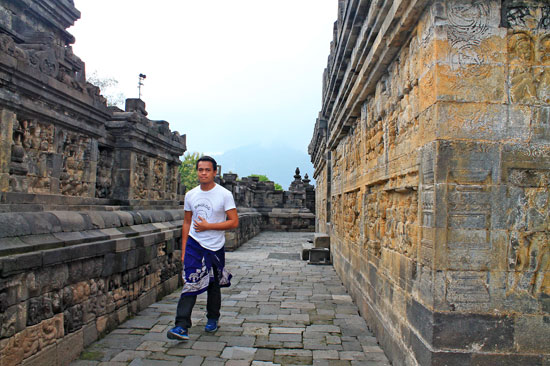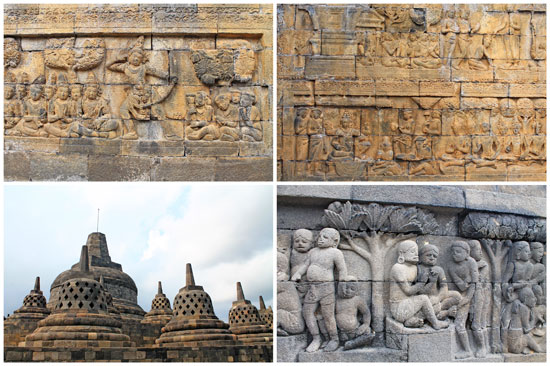 At the upper tier stood the stupas, which actually housed Buddha images within. The centerpiece and biggest stupa is located at the center. Security personnels were posted to guard the holy place. Sitting on the edge of the center stupa is prohibited.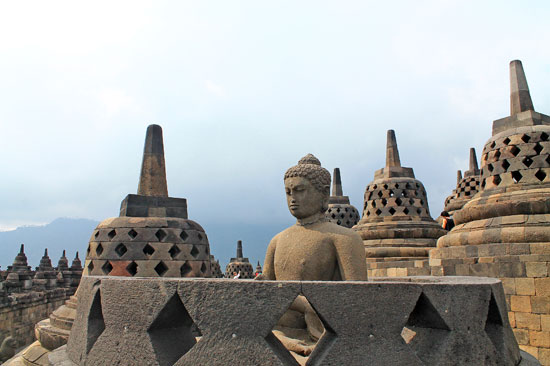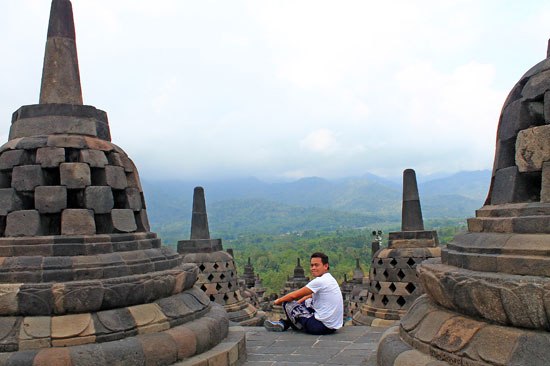 The front yard of the temple exhibits a good contrast: Borobudur being the remnants of the Medieval times and the surrounding landscape representing the present.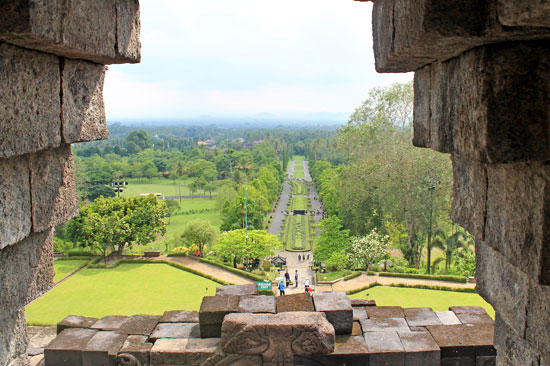 I stayed in the temple and the area around it for nearly 4 hours. Then I returned to Yogyakarta town proper for me to check in to my hotel.