To be honest, I am not a hostel guy. Though it's fun to meet some random travelers around, I prefer a private space to spend the night. The hostel setting would not give me the type of seclusion I wanted. Guests come and go anytime while some have weird activities during sleep.
But due the the strong urge to save, I sometimes resort to this type of accommodation.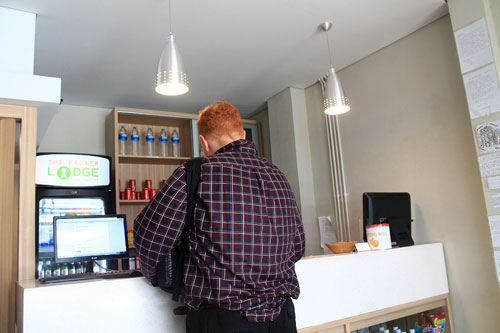 I am arriving very late at night in Jakarta and sleeping in its airport isn't an option so I have to get a cheap place for the quickie sleep in advance. I found The Packers Lodge online. After reading some reviews, which are all positive, I booked a space in the 4-bed mixed dorm for one night.
I am arriving at midnight and the only way out of the airport is via taxi. I was a bit reluctant to get one, thus I contacted the hostel and asked them to pick me up at a reasonable cost.
When I got to the dorm, I was impressed with the setup. The beds weren't in bunk configuration, but were spacious cubes with isolation curtains. Climbing up to the upper level was pretty easy. It did not even shake the rest of the occupants because of its sturdy construction. It did not feel like a hostel at all with that sleek privy.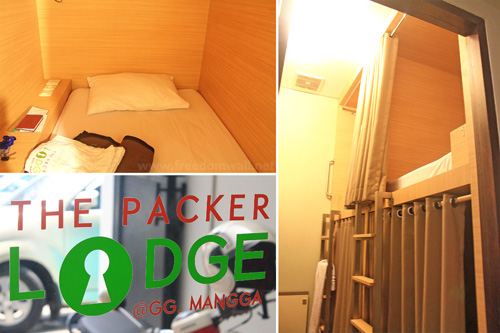 The cube has a wall fan (just in case the A/C isn't enough for you), a universal outlet to power-up your gadgets, and some hostel basics like a comfortable bedding, pillow, blanket, and towel. Lockers with locks are also available for safekeeping.
Showers and comfort rooms are shared among dorm guests. PCs are also available for free use.
They also have privates in the lower floors but the room rates are higher, of course.
On the other hand, I found the stairs a bit of a downside. Going up to the fourth floor carrying a backpack is a challenge, at least for me. However, locating the dining area at the same floor as the dorm made it a way convenient – but not those who occupy the lower floors.
The make-your-own breakfast setting is also nice. They provided sliced breads, a bunch of spread options, cereals, ready-mix coffee, etc.
Beside the dining area is a smoking lounge adorned with a vertical garden. Pretty green, huh!.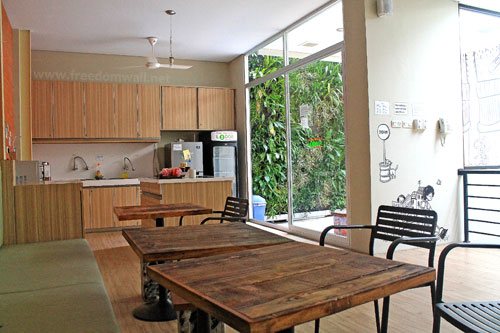 Also, if you plan to tour around the city after checking out, you can leave your baggage with them, free of charge.
All these awesome amenities and great services has made them loved by  most of their clients, including myself. Check the sweet notes and testimonials from their guests posted on the reception walls.